Details

Created on Monday, 26 September 2016 09:41
Written by Gordon Prentice
I now have clarification from the Chamber of Commerce about their event on 4 October 2016.
Let me say at the outset that I am very grateful that the Chamber has taken this initiative.
I am told the event is not a debate and has not been advertised as such. It is a question and answer session.
Two people will be running things - Steve Hinder and Neil Moore. I am advised they will simply take written questions from the audience and read them out.
This is, indeed, a very circumscribed role.
I am assuming there will be "rules of engagement". There will be seven candidates on stage. Will they all have an opportunity to answer every question? What criteria will be used to select questions? Will questions from the audience directed at a particular named candidate be ruled out of order? And so on and so forth. The permutations are endless.
Steve Hinder is a man of many fine qualities but, clearly, he is not disinterested in the outcome. Far from it. He tells us he wants to move to Newmarket's "enhanced" downtown.
"I think this project (ie the Clock Tower) will continue to enhance the downtown by adding people to support the local retail and restaurants. Great for economic development. I want to move there myself."
I fear Mr Hinder is putting himself in an exposed position – even if he does nothing more than read out questions metronomically with a face wiped clean of any expression.
This email address is being protected from spambots. You need JavaScript enabled to view it.
---
Details

Created on Sunday, 25 September 2016 11:58
Written by Gordon Prentice
I hear the Town's Chamber of Commerce has told Ward 5 candidates that the forthcoming by-election debate on 4 October 2016 at the Newmarket Theatre is to be moderated by Steve Hinder.  
Steve Hinder is Manager for Community Relations at Magna International Inc and has a long and very impressive CV. He was Chair and President of the Newmarket Chamber of Commerce in 2011-13.
I am left wondering if this is the same Steve Hinder who signed Jill Kellie's pro Clock Tower petition some five months ago. It looks suspiciously like it.
"I think this project will continue to enhance the downtown by adding people to support the local retail and restaurants. Great for economic development. I want to move there myself."
Steve Hinder, Aurora, Canada
The Clock Tower project is hugely controversial where by-election candidates are taking very different positions. Some are in favour. Others are adamantly against. And others take positions which are more fluid and nuanced.
If Steve Hinder (petition-signer) is the same Steve Hinder (Chamber of Commerce) there is no way he can act as a neutral moderator.
He should step down and make way for someone who is genuinely impartial.
This email address is being protected from spambots. You need JavaScript enabled to view it.
Jill Kellie's pro Clock Tower petition was backed by 222 people. The rival petition promoted by Margaret Davis called on the Town to respect its own by-laws and cap development at three storeys. It was supported by 1212 people.
---
Details

Created on Saturday, 24 September 2016 10:07
Written by Gordon Prentice
Yesterday, in his campaign blog, Ward 5 hopeful Tom Pearson tells us:
 Main St. Clock Tower Developers Revamp Plans
I have asked Tom to explain in what way the developer has revamped his plan compared to the application that was submitted to the Council months ago.
I helpfully give him the link to the Town's website where the details of the application are posted. I shall let you know what he says as soon as I hear from him.
Sincere but misinformed
Tom comes across as sincere (his campaign slogan is "I really do care") but he is, alas, woefully misinformed.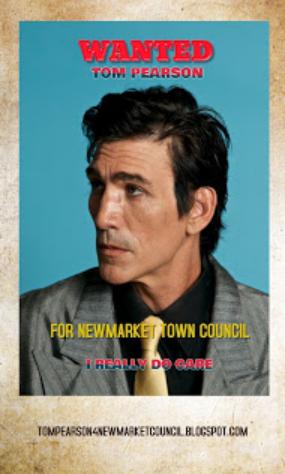 Material which has been in the public domain for ages is a revelation to Tom. Where on earth has he been these past months?
Our well-meaning but credulous candidate has swallowed the Forrest development proposal hook, line and sinker.
Five storeys "not plausible"
Tom says he was in discussion with Colleen Forrest (Bob's wife). Tom tells her he thinks the OMB might go for five floors. Why couldn't the Clock Tower go down to five? She tells him "it was not plausible" and "they've already revised it to the lowest possible footprint manageable".
She tells him five storeys is not on the table. Fair enough, says Tom.
Tom says the development would be built on "hard glacial till found 45 ft deep". This is an interesting little nugget of a factoid and we all wait for further details.
Tom says the Forrest Group used the services of
"a respected Historical Architect, Chris Borgal of Goldsmith, Borgal and Company… and (I) am satisfied it's (the proposed development) being built in accordance with the Heritage Conservation District guidelines".
Wrong again.
The Heritage Impact Assessment from Goldsmith Borgal and Company Ltd, Architects, commissioned by Forrest makes it clear that the proposed development does not meet the Heritage Conservation District Plan in terms of height restrictions.
220 inquiries
Tom goes on to tell us that the development, if it ever gets built, will be a condo. Apparently there were "over 220 inquiries from a mix of younger and older residents for condo units". He doesn't tell us how many wanted rental or "a mixed housing model" which is his preference.
Tom concludes by telling us:
"I can stick to holding my vote at 3 floors, however that initial plan was made not knowing all the variables we know today, including the ability to build underground parking spots and traffic studies indicators that seem to show it can be handled."
The "variables" that Tom has only now discovered have been part and parcel of Bob Forrest's toxic plan for absolutely ages.
No point mincing words.
Tom Pearson's endorsement of the proposed Clock Tower development is, I am afraid, utterly worthless.
This email address is being protected from spambots. You need JavaScript enabled to view it.
---
Details

Created on Wednesday, 21 September 2016 10:08
Written by Gordon Prentice
To the BIA* meeting at the Community Centre in Doug Duncan Drive to hear Ward 5 hopeful, Peter Geibel, tell the downtown's business people why Bob Forrest should relocate his planned Clock Tower development from Main Street to the tennis courts, a couple of hundred metres away from where he is speaking.
The room is as bright as a dental surgery and, for Peter Geibel, just as unforgiving.
Every Committee member gets a folder detailing Peter's plan but there is no big screen to tell the rest of us what is in it.
Now the no-nonsense chair of the BIA, Glenn Wilson, gets things underway and Peter is soon telling committee members how moving the proposed development is a win for everyone. He says he hasn't yet met Bob Forrest.
I can think of a thousand things about Peter's Plan that demand an answer.
I expect lots of questions but, instead, there is a terrible listlessness as if members really can't be bothered to engage with Peter's Plan.
Ann Martin asks him where he lives.
Mayoral confidant, Jackie Playter, innocently asks about the Town's position.
Peter foresees a straight swap – the Town giving Bob the tennis court lands and getting the Clock Tower lands in exchange. The three storey height cap would stay and the retail units at 184-194 Main Street South could be done up and used, say, by medical types such as chiropractors. The details, of course, need to be filled in but that is the general approach.
Instead of a robust and lively exchange of views on Peter's Plan there is a studied indifference.
And that is a lot more difficult to take.
This email address is being protected from spambots. You need JavaScript enabled to view it.
*The BIA is Newmarket's downtown's business improvement area committee. The BIA met on 20 September 2016.
---