Details

Created on Tuesday, 17 January 2017 19:42
Written by Gordon Prentice
A claim by Maddie Di Muccio and her husband John Blommestyn for $25,000 in damages from Canada Post was last week thrown out by Newmarket Small Claims Court Judge Elliott Goldstein.
The litigious pair demanded the cash from Canada Post because of its role in distributing election flyers in 2014, penned by a spoof Newmarket Town Hall Watch, which they say are defamatory.
Di Muccio and Blommestyn both filed separate claims concerning the distribution of flyers in Ward 6 (where she was the candidate) and Ward 7 (where he was standing).
They allege wrongdoing by Snap'd Chief Executive, Paul Dutton, and Snap'd employee and current Ward 6 councillor, Kelly Broome.
Conspiracy
Di Muccio and her husband John Blommestyn suggest there was a conspiracy between Broome and Dutton to circulate flyers that would damage them both in the eyes of the voters.
As is generally the case with their endless bouts of litigation, Di Muccio and Blommestyn represented themselves. They always paint themselves as victims - of the system, of circumstances and of the malevolent.
After hearing all the facts, on 11 January 2017, Deputy Judge Goldstein made an order
"dismissing the claim (on consent)".
This simply means the Judge found in favour of the Defendant (Canada Post) and is to be taken as a final judgement. Di Muccio and Blommestyn cannot resurrect the issue later.
Unredacted
But, in the course of the hearings, Di Muccio and Blommestyn got what they wanted. The Court ordered Canada Post to produce a partially unredacted invoice to the Plaintiff (Blommestyn) showing the name of the customer; the name of the person/entity the mailing was done on behalf of and the method of payment.
This revealed the subterfuge.
Di Muccio and Blommestyn believe they have nailed Snap'd which, they say, is culpable for arranging the distribution of anonymous material during the 2014 municipal election campaign which was explicitly designed to damage them.
So, what should happen next?
Paul Dutton and Kelly Broome will, at some stage, have to respond to Di Muccio's allegations.
I don't think it is possible for them to pretend that nothing has happened.
Cloak and Dagger
Personally, I have never done my politics in a cloak and dagger way. It is wholly counter-productive. Much better to be up-front. I've never played both sides as is so often the case with politicians here in Newmarket.
If you think someone is a useless candidate (and I think Maddie Di Muccio would be a dose of anthrax to the PCs locally) then why not say so?
But some people prefer to operate in the shadows. The real Newmarket Town Hall Watch, who revels in her notoriety and anonymity, told us in February 2014:
"By remaining unnamed I give more focus to my words."
That sounds like a defence Paul Dutton could use.
This email address is being protected from spambots. You need JavaScript enabled to view it.
---
Details

Created on Tuesday, 17 January 2017 12:25
Written by Gordon Prentice
Read this first: Maddie Di Muccio refers to the anonymous blog NmktTownHall. This Nwmarket Town Hall Watch was a spoof and existed for a short period in 2014 in the run up to the October Municipal election. It had no connection with the similarly anonymous NwktTownHall which is alive and well and still publishing. (Nmkt = spoof. Nwkt = real)
Drama Queen
The tortured drama queen and wannabe PC MPP for Newmarket-Aurora, Maddie Di Muccio, is at it again.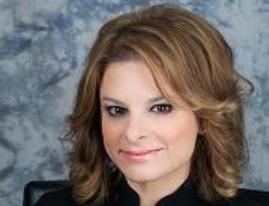 She claims the woman who was elected in her place as councillor for Newmarket's Ward 6 – Kelly Broome - only succeeded because of
"her despicable tactics".
Di Muccio says Broome's employer, Snap'd newspaper, was responsible for sending out "vile and disgusting smears" about her and her family in the run up to the Newmarket municipal election in October 2014.
So what does Di Muccio specifically allege?
She says that on 17 October 2014 Snap'd Newspaper Group was responsible for circulating via Canada Post 9,291 flyers from "Newmarket Town Hall Watch" which Di Muccio describes as "hate mail" which "smeared my family's reputation".
She says
(1) Kelly Broome is employed/contracted with Snap'd
(2) Snap'd Chief Executive, Paul Dutton, sent out "defamatory" flyers
(3) Dutton made a generous cash contribution to Kelly Broome's campaign for Ward 6 (the Ward Maddie Di Muccio represented at the time).
(4) A Snap'd owner, Steve Hinder, "helped chair her campaign".
Di Muccio alleges Kelly Broome "cheated, manipulated and lied her way into political office" without specifically itemising what Broome is alleged to have done.
Di Muccio must set out the facts that she relies on - not assertions or speculations. It is not enough to spray around allegations of wrongdoing. People who are named by her must know precisely what she is accusing them of.
Paul Dutton: the name in the frame
She says Snap'd Chief Executive Paul Dutton
- contributed to several political campaigns
- used Snap'd as an organiser for the PC Party of Ontario.
These are lawful activities.
Corruption
But, importantly, Di Muccio claims politicians close to Snap'd
"benefitted from generous donations of Snap'd Newspaper Group and their CEO Paul Dutton"
and that
"Snap'd benefitted too because so much of their ad revenue now comes from those same shady politicians who won their seats in 2014".
The inference is they (the politicians) are corrupt. If she believes this, she must name names and explain the corrupt actions in detail. It is not enough to smear or suggest guilt by association.    

Di Muccio goes on to assert:
"considering the copious donations Snap'd Newspaper Group/ Paul Dutton doled out to winning Newmarket council candidates, such as their employee Kelly Broome, one speculates if Municipal Act rules were violated, since there are limits on spending".
Here she is, speculating again. Di Muccio says
"we believe Snap'd Newspaper Group may have violated election spending rules, we will be investigating it further".  

Election expenses validated by audit
Kelly Broome's Financial Statement detailing her expenses for the October 2014 election was professionally audited. The spending limit issued by the Town Clerk was $12,661.05. Broome spent $12,043.25.
So far as the Snap'd connection is concerned, Broome received a donation of $500 from its Chief Executive, Paul Dutton. She also benefitted from a half page ad in Snap'd with a declared value of $725.46
This story, in various forms, has been around for a long time. The real Nwkt Town Hall Watch tweeted in October 2014
Nwkt Town Hall Watch
@NwktTownHall
.@maddiedimuccio my sources have linked @nmkttownhall to @tonyvanbynen and various local Masons. Will have concrete evidence to reveal soon.
2014-10-25, 4:17PM
I, for one, am still waiting for concrete evidence that the Municipal Act has been broken.
And if Snap'd did circulate a flyer, as alleged, Paul Dutton will, no doubt, wish to explain why.
This email address is being protected from spambots. You need JavaScript enabled to view it.
Note: Di Muccio talks of the flyer containing vile and disgusting smears. Seems pretty standard stuff to me given the nature of local politics at the time. Here (above right) is the related flyer that circulated in Ward 7 where Di Muccio's husband, John Blommesteyn, was seeking election.
---
Details

Created on Thursday, 12 January 2017 17:15
Written by Gordon Prentice
As expected the successful candidate in last October's Ward 5 by-election, Bob Kwapis, had the biggest war chest and outspent most of his rivals by far. He was the only candidate required to produce an auditor's report as his total expenses were over $10,000.
Campaign expenses were capped by the Town at $11,636.10 and candidates were required to return their completed campaign financial statements to the Town Hall by 2 pm on January 3, 2017.
The Town's website shows that Tracee Chambers has not filed her statement yet. I am sure there is some innocent explanation that will soon be forthcoming.
The Council by-election in Ward 5 last October was important in many ways.
We had a terrific field of eight candidates. There was someone for everyone. And the campaign itself was spirited with most of the candidates rejecting the proposed Clock Tower development in the heart of the Ward. Only Ian Johnston and Tom Pearson thought there was some merit in Forrest's plans and both got trounced.
That said, we owe all the candidates a big round of applause for taking the trouble to stand for election - often at considerable personal cost. I see Darryl Wolk's campaign was largely funded by the candidate himself who contributed $7,085. Ron Eibel contributed $2,000 to his campaign. Kwapis (shown right) contributed an eye-watering $13,168 to his own campaign although an unspent $6,168 was refunded to him.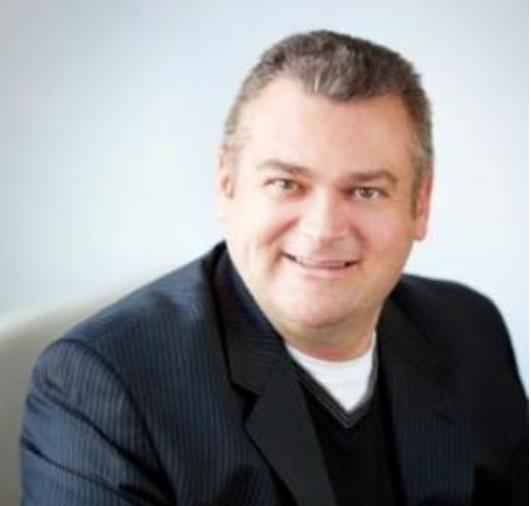 Ian Johnston, eccentrically, spent absolutely nothing on his campaign and clearly did not expect to be elected. His return tells us he
"did not accept any contribution or incur any expenses other than the nomination fee".
But the big story must be Bob Kwapis who carpet-bombed his opponents financially, spending $3,079 on advertising and $2,680 on brochures. He spent $4,429 on his blitzkrieg of election signs which covered the face of the entire Ward. He also spent $10 on an electronic voter list which was probably worth its weight in gold.
The money Kwapis could theoretically draw on, his "total campaign income" at $18,728, dwarfed the runner up, Darryl Wolk, who declared $9,835. (The campaign expenses are, of course, capped at the same level for all candidates. So you can have all the money in the world but it is of no use if you can't spend it.)
So, what do I take from all this?
You can't get elected if you spend nothing or next to nothing.
And if you are serious about getting elected - and spend a small fortune - you still need a story to tell that will resonate with the voters.
Voting systems matter in determining outcomes. (see note below)
This email address is being protected from spambots. You need JavaScript enabled to view it.
Note: In deciding who wins elections we cannot ignore the impact of the voting system. First-past-the-post may be on its way out in some municipalities.
In Newmarket, a special Committee of the Whole at 9am on 30 January 2017 "will address internet voting and ranked ballots". (See Committee of the Whole agenda for 16 January2016 - Outstanding Matters, item 2.)
---
Details

Created on Wednesday, 11 January 2017 16:52
Written by Gordon Prentice
The Town confirmed on Monday 9 January that it had received notice of an appeal to the OMB by the developer Bob Forrest following its widely applauded decision to reject the proposed redevelopment of the Clock Tower lands in the heart of the heritage conservation district.
I am told the Town is currently processing the appeal
"and will be submitting it to the OMB later this month".
The developer's deadline for triggering an appeal was Thursday 5 January.
The Town says it has 15 days in which to forward the notice of appeal and its response which would take us to the end of next week.
I suspect Forrest's appeal will pick up on the points raised is his intemperate letter to the Mayor and Councillors of 28 November 2016. (Scroll to last item in page 2 and open.) He will no doubt bang on about delays in processing the application. The points he is likely to make can all be easily dealt with.
For its part, the Town says with simplicity and admirable clarity that the application was rejected on 5 December 2016 because:
"the development of the subject lands as proposed would adversely impact the character of the established neighbourhood and adjacent properties within the Heritage Conservation District".
I expect the Staff's proposed response to Forrest's OMB appeal will be formally approved by councillors - and amended if necessary.
In any event, we know the Town's opposition to Forrest's plans is not going to change. Tony Van Trappist admitted as much when he told the Committee of the Whole meeting on 28 November 2016 (after it had rejected the Forrest application) that
"we will be guided by the decision of the majority of this Council."
Van Trappist was, of course, the only member of Council to support the staff's amended version of Forrest's application. The decision to reject the original Forrest application was unanimous.
Forrest's letter, setting out the detailed reasons for his appeal to the OMB, and the Town's response, will be essential reading for anyone seeking Party or Participant status at the OMB Hearing.
All this material should be posted on the Town's website at the same time it is sent down to the OMB in Toronto.
Even if Forrest were to win the OMB Appeal (the chances of which are vanishingly remote) what would he have achieved?
He still won't be able to develop the Clock Tower as proposed because he needs Town owed land which will never in a thousand years be forthcoming.
For me, this is the enduring mystery.
This email address is being protected from spambots. You need JavaScript enabled to view it.
---