The big news today – at least for me – is a promised review of Competition Law.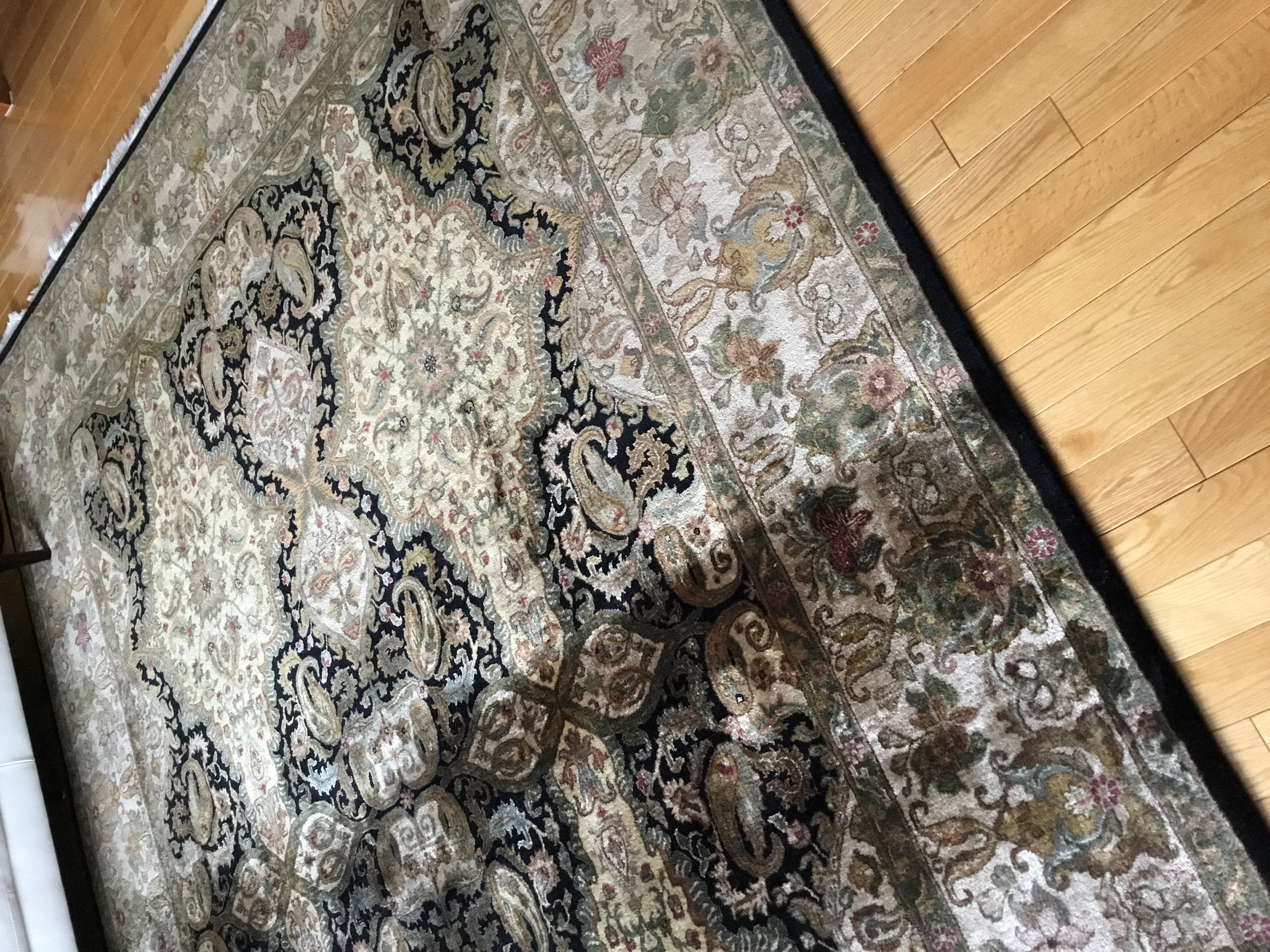 Can't come soon enough.
The review will include "deceptive advertising".
As it happens, I'm already in touch with the Competition Bureau about the Newmarket firm Fully Completely Inc who operate out of 320 Harry Walker Parkway North.
Last year I gave them five expensive (for me) hand-woven carpets for cleaning and got them back in December in a lamentable condition.
After a number of phone calls and email exchanges with the firm, asking them what they were going to do about it, I receive this one from the owner, Darren Cunliffe, on 30 December 2021:
"This is sad you have put this amount of time in this. It's a rug. Let us know if you want us to pick up and rectify. I'm not engaging you in this again."
Against my better judgement I returned three carpets for "remedial work", holding back two for safe keeping until I saw the results from the first three. The largest carpet is, quite literally, a shadow of its former self (photo: after remedial work).
I gave my carpets to Fully Completely because (a) I wanted to give my business to a local firm and (b) their website flagged up their expertise and customer focus:
"We at Fully Completely through our experience decided there was a market for quality service at a reasonable price. Anyone can say they are carpet cleaners, but we at Fully Completely are schooled and certified by the INSTITUTE OF INSPECTION CLEANING and RESTORATION CERTIFICATION (IICRC)"
That's just a bunch of hokum.
The Institute tells me that Fully Completely Inc is not certified by them and the owner, Darren Cunliffe, does not appear in their records. They tell me individual carpet technicians may be registered with the Institute but without names they could not check. And when I asked Fully Completely to give me the names of the people who worked on my carpets they refused citing "privacy reasons".
I've asked Darren Cunliffe for my money back.
If I don't hear from him we shall take it from there.
Fully Completely Inc is not a member of the Newmarket Chamber of Commerce.
This email address is being protected from spambots. You need JavaScript enabled to view it.