Walter Bauer, the excellent Green candidate in last year's Federal election in Newmarket-Aurora, is disappointed he didn't get an answer to the question he submitted to last Friday's virtual Town Hall on the Environment.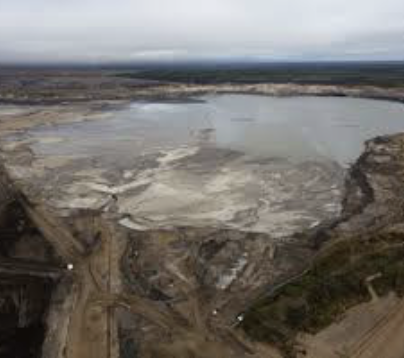 It was a star-studded line-up. The area's Liberal MP, Tony Van Bynen, played host, selecting the questions, and the Minister of Environment and Climate Change, Jonathan Wilkinson, was the special guest. Newmarket Today tells us some Newmarket-Aurora residents were left unimpressed.
Cutting emissions
Walter was hoping for an answer to this:
Consistent with the Paris Agreement, the government has frequently stated, "Canada is on track to reduce our emission by 30% by 2030 compared to 2005 levels."
Environment Canada's regular publications indicate that under a best-case scenario Canada's emissions by 2030 will only be 19% below 2005 levels.
Environment Canada's best-case scenario does not include expansion of Alberta's Oil Sands with the continued development of Trans Mountain, Keystone XL and Enbridge Line 3 pipelines, which are going to increase not decrease our GHG emissions.
A Net zero 2050 target is an empty promise given we cannot meet our 2030 target. Why is the government ignoring Environment Canada's data and worse, expanding Oil Sands production?
That's a good question that gets to the heart of the matter. Will Canada meet the 2030 target or not?
It is difficult not to feel a sense of despair when we read stories about zombie oil wells in Alberta belching methane into the atmosphere in climate changing volumes.
Out of sight. Out of mind
And why is nothing being done about toxic tailings ponds leaking into Alberta's rivers? (Photo above right)
My question (also not reached) was about Alberta's oil sands where an environmental catastrophe is just around the corner.
"What contingency plans the Federal Government has to deal with the rupture/leakage of tailings pond dams in the Oil Sands which would release toxins into the Mackenzie and Athabasca river systems which discharge into the high Arctic, polluting the environment and threatening the health and well-being of indigenous peoples."
After the Town Hall wraps up I write to Van Bynen asking him to forward my question to the Minister in the hope of a reply.
My request may disappear into Van Bynen's waste paper basket (joining all the others) but who knows? He may pass it on.
It is conceivable that he, too, could be interested in the answer.
This email address is being protected from spambots. You need JavaScript enabled to view it.
Update on 19 November 2020: from the Globe and Mail: the Liberals' Climate Change Bill is underwhelming.