Details

Written by

Gordon Prentice
Carmine Perrelli is a member of York Regional Council representing the City of Richmond Hill.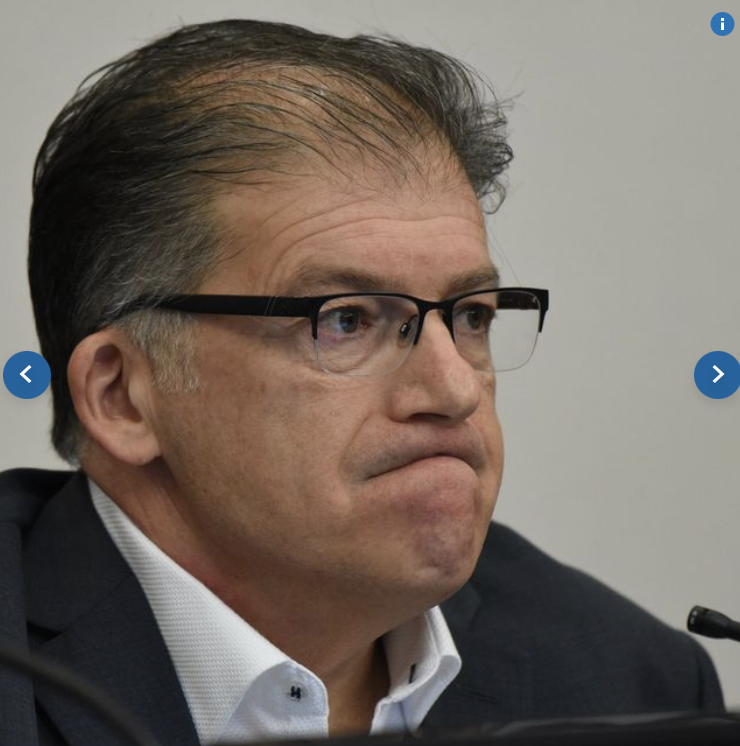 Last Thursday the Regional Council heard a complaint from one of Perrelli's constituents, Jason Cherniak, who said Perrelli had blocked him from accessing his Twitter account, freezing him out and preventing him from commenting on the big issue of the day – the covid pandemic.
Cherniak took issue with Perrelli's stance on the pandemic and was blocked after dubbing Perrelli a #COVIDIOT.
York Region's Integrity Commissioner, Jeffrey Abrams, upheld Cherniak's complaint and recommended the Region revise and update its Code of Conduct to include matters such as blocking on social media which are not currently covered.
The Commissioner found that blocking Cherniak had the effect of silencing criticism of the councillor. Furthermore, the Commissioner did not consider #COVIDIOT to be offensive, abusive or defamatory. He said the arbitrary blocking of an Open Twitter account contravened the Code of Conduct principle that
"Members shall serve the public in a conscientious and diligent manner that promotes public confidence and will bear public scrutiny."
The Commissioner proposes that elected officials should, in future, have to give reasons for blocking someone.
Offensive
Perrelli emphatically disagrees his decision was arbitrary. On the contrary, it was considered. He tells councillors:
"… calling me a COVIDIOT is offensive and I cannot afford, and none of us can afford, for our constituents to think that I was opposed to safety protocols. A blanket statement like that needs to be challenged and/or stopped.
… The same complainant called me a shyster. A shyster. Now if you guys are OK with someone calling you an idiot and a shyster I can guarantee you that if I called one of you guys an idiot or a shyster there would be a code of conduct complaint being made and I would be found guilty of that."
There is no reference to "shyster" in the Integrity Commissioner's report. Perrelli goes on:
"This all hinged in my opinion, and in my lawyer's opinion, all on the fact that the Integrity Commissioner found it to be arbitrary and I disagree. And moving forward we have to be very careful because if we're going to allow someone else retroactively to decide if we have the right to block someone and they call me an idiot or a stooge or a moron or a donkey - and then we're going to let an integrity commissioner decide whether that was offensive or not? We are opening a real Pandora's Box here ladies and gentlemen."
History
Cherniak was already known to Perrelli before the complaint went in. Cherniak told the the meeting he ran unsuccessfully in the 2018 Richmond Hill election for Regional Councillor coming fourth (with 8,878 votes) behind Joe DiPaolo (11,758 votes) and Perrelli (11,418 votes). Two Regional Councillors were elected.
Clearly, there is history to all this. The animosity - at least for Perrelli - goes back a long way. Perrelli does not disguise his contempt for Cherniak.
On Thursday, Joe DiPaolo branded Perrelli a bully who intimidates and threatens Richmond Hill staff. I could hear the stunned silence before Wayne Emmerson, the Regional Chair, stepped in. Whoa!
Without missing a beat, Cherniak tweets DiPaolo's comments.

Outside his work as Regional Councillor, Perrelli is President of a for-profit foster care company, Expanding Horizons. It has been in the news recently following the murder of a 14 year old boy in Barrie. Perrelli is close to Ontario Premier Doug Ford who follows him on Twitter.
At the close of a wide-ranging debate councillors decide to "receive and accept" the Integrity Commissioner's report and, on John Taylor's recommendation, organise a Workshop, probably in the Fall, to look at the use of social media by elected officials and the guidance that may be required.
Following this, York Region staff would bring forward a report to Council on any changes which may be necessary to the Code of Conduct.
In breach but no sanction
In the meantime, we are in this curious situation where Perrelli remains in breach of the Code but without any sanctions being applied. The Integrity Commissioner says the Code provides little guidance on arbitrary blocking and, for that reason, no sanction is recommended. It all sounds a bit back to front to me but we are where we are.
In all the circumstances I cannot see Perrelli unblocking Cherniak. It is perfectly obvious Perrelli loathes the man.
One other point. I think John Taylor deserves a round of applause for getting the Council to stage a workshop which could be open to outside presentations. If it goes ahead on this basis, I hope Council invites former Newmarket Mayor and member of York Regional Council, Tony Van Bynen, to explain why, for years, he has blocked people from his Twitter account. He continues to do so as the Liberal Member of Parliament for Newmarket-Aurora.
He outlined some of his thinking to Newmarket Council in February 2016:
"… My page represents my views and anything that comes from my twitter feed is believed to be endorsed. So I don't feel in the slightest way obligated to advance an argument that is contrary to my views. So I don't apologise for blocking certain people."
"I do set standards in terms of what I permit on my site and again I don't apologise for that. But if you have something to say, set up your own site. Set up your own contacts. Send out your own messages. So you still have that right."
Was that a defensible position then? And is it now? Van Bynen is not alone with this view. So how realistic is it to expect elected officials' open Twitter accounts - from all levels of Government - to be regarded as part of the Town Square?
Ringfencing
But if Twitter is indeed the Town Square can elected officials exclude people who are perfectly civil in that platform but less restrained in other social media sites or in other forms of communication such as blogs, newsletters, TV and radio?
Should Twitter and other social media platforms be ring-fenced? So "disrespect" (definition please) on Instagram would not, necessarily, mean blocking on Twitter.
And how do we define offensive or objectionable? Mockery could appear in the guise of wildly exaggerated civility. It all seems very subjective.
Should people who participate on social media – and who do not wish to be blocked – conscientiously follow the rules of Parliamentary language and decorum? Never attribute improper motives. Never accuse someone of lying (though it is OK to suggest someone may have been inadvertently economical with the truth). Is this the way forward?
And then there is the level playing field argument. Elected officials (or, rather, some elected officials) have very substantial communication and advertising budgets paid for out of public funds. What elected officials say on public policy issues is intrinsically newsworthy. Should they block critics without this firepower without giving reasons? Jason Cherniak complains he was blocked from the conversation in the on-line Town Square by Councillor Perrelli because of a re-tweet of a single sentence.
Counsel of Perfection
Is the Integrity Commissioner's recommendation a counsel of perfection that is, in practice, unrealistic? Shouldn't decisions on blocking or not blocking be left to the common-sense of elected officials who, after all, face re-election and the scrutiny of the voters?
York Regional Council's decision to tackle these and a thousand other related issues is laudable. It could be a damp squib.
Or it could be a watershed moment.
This email address is being protected from spambots. You need JavaScript enabled to view it.
Update on 20 April 2021: Text corrected to show Cherniak came fourth - not third - in the election for Regional Councillor in 2018.
Who said what in the debate? Click the link "Read More" below and scroll...
Details

Written by

Gordon Prentice
Tomorrow (15 April) York Regional Council will consider a report from its Integrity Commissioner recommending Councillors give reasons if they block certain people from reading and commenting on the tweets they post on Twitter.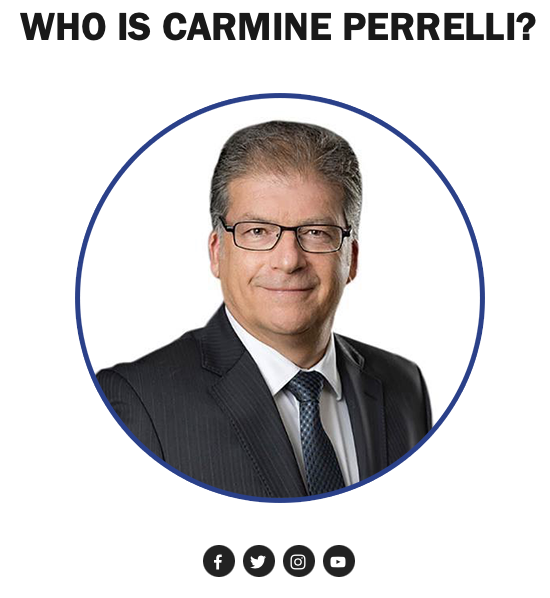 He wants the Regional Council to develop a policy to guide elected members on
"when and how Members of Regional Council may block constituents from their social media accounts, including Twitter."
This is ground-breaking stuff.
It is the first time such a complaint has been considered by the Regional Council. But the debate on elected officials blocking tweets has, of course, been simmering for ages.
Blocked for criticizing
On 8 January 2021 the Integrity Commissioner received a complaint against Richmond Hill's Regional Councillor Carmine Perrelli under the York Region Council Code of Conduct.
"The complainant alleged that Regional Councillor Perrelli inappropriately blocked him from a social media account (on Twitter) because he was critical of the Regional Councillor's position opposing the Province's COVID-19 lock-down measures proposed in York Region."
The Integrity Commissioner finds Perrelli's decision to block the complainant is contrary to York Region's Code of Conduct.
On 7 January Perrelli had posted this Tweet (below) calling on the Provincial Government not to extend the COVID lockdown in York Region. He said he would be asking the Regional Council to support that position.
#COVIDIOT
The complainant, clearly outraged, dubbed Perrelli a #COVIDIOT.
He re-tweeted Perrelli's Tweet with the comment:
As the number of COVID 19 deaths and infections increases exponentially, Richmond Hill Regional Councillor Carmine Perrelli is trying to stop public health measures in York Region. #yorkregion #RichmondHill #COVID19Ontario #COVIDIOT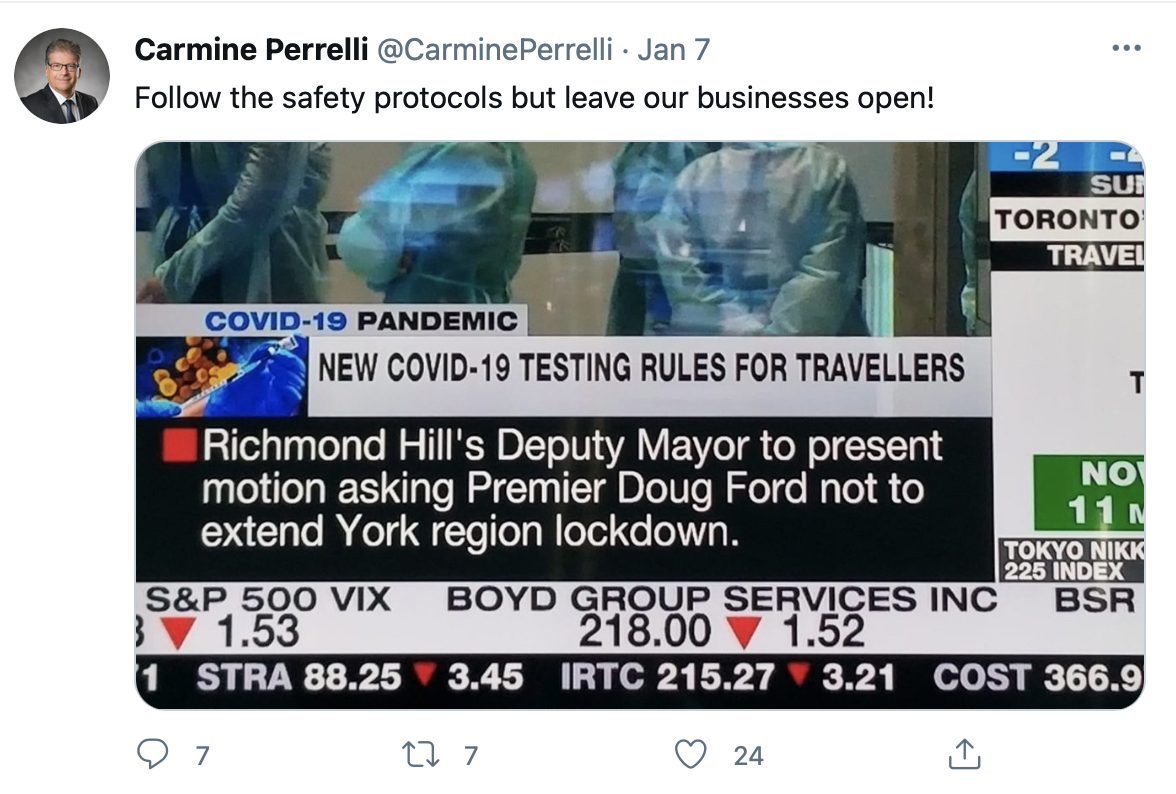 Perrelli blocked him 24 hours later. This, says the complainant, prevented him from listening to and responding to comments made on Perrelli's Twitter account about matters of legitimate public interest.
The Integrity Commissioner says elected officials who use social media to communicate with their constituents "should not unreasonably or arbitrarily block participants". He says it is inappropriate to block people simply because they have a different point of view or are "constructively critical".
Offensive or abusive
Elected officials should take criticism on the chin unless it is "offensive or abusive".
Now we are entering difficult territory.
What is "offensive" to some people is robust free speech to others.
The Integrity Commissioner says the description of Perrelli as a #COVIDIOT would "not be considered by a reasonable person to be offensive or abusive".
Although he finds the term "mildly dismissive, we do not find it to be particularly offensive or defamatory."
I wonder what Perrelli thinks about that?
Respect
To the best of my knowledge I have only ever been blocked by one person who now happens to be my Liberal Member of Parliament. He started blocking me years ago when he was Mayor of Newmarket and, I suppose, couldn't kick the habit. He wanted respect and felt I wasn't giving him enough.
The epithet "Tony Van Trappist" seemed wholly appropriate to me when I observed Newmarket's then Mayor remaining mute on York Regional Council for years on end - even when local matters were being discussed.
For reasons which are perfectly obvious, I do not make defamatory statements about people. When Conrad Black threatened to sue me for defamation it didn't send a shiver up my spine. What I said was true.
Fair Comment and Foul
We don't need an Integrity Commissioner to tell us there are some lines that should never be crossed on social media. Years ago, when a former Newmarket councillor "liked" Tweets linking me to paedophilia I insisted the Tweets came down. And they did.
It can be a nasty, fetid, stinking swamp out there.
But that is not what we are talking about here.
COVID 19 is a real issue, not an invented one.
And the policy response to the pandemic is clearly a legitimate subject for public debate.
Carmine Perrelli was wrong to block his constituent for disagreeing with him.
Whether you think Perrelli is a #COVIDIOT or not.
This email address is being protected from spambots. You need JavaScript enabled to view it.
Update on 16 April 2021: From Newmarket Today: York Region's first integrity commissioner complaint sparks confusion, frustration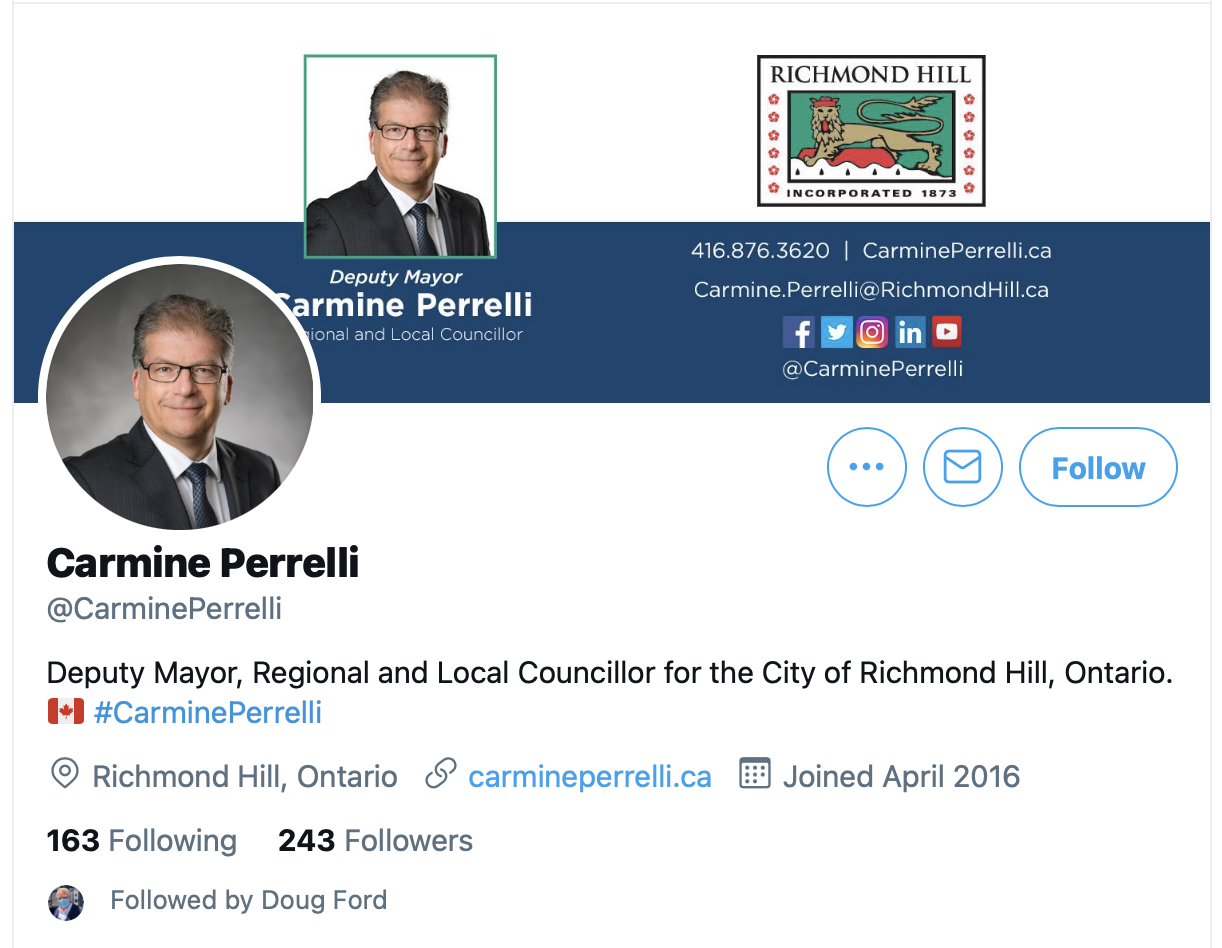 Details

Written by

Gordon Prentice
Newmarket-Aurora's Liberal MP, Tony Van Bynen, is on a collison course with the Mayors of Newmarket and Aurora who say the legislation allowing municipalities to ban handguns is flawed and impractical.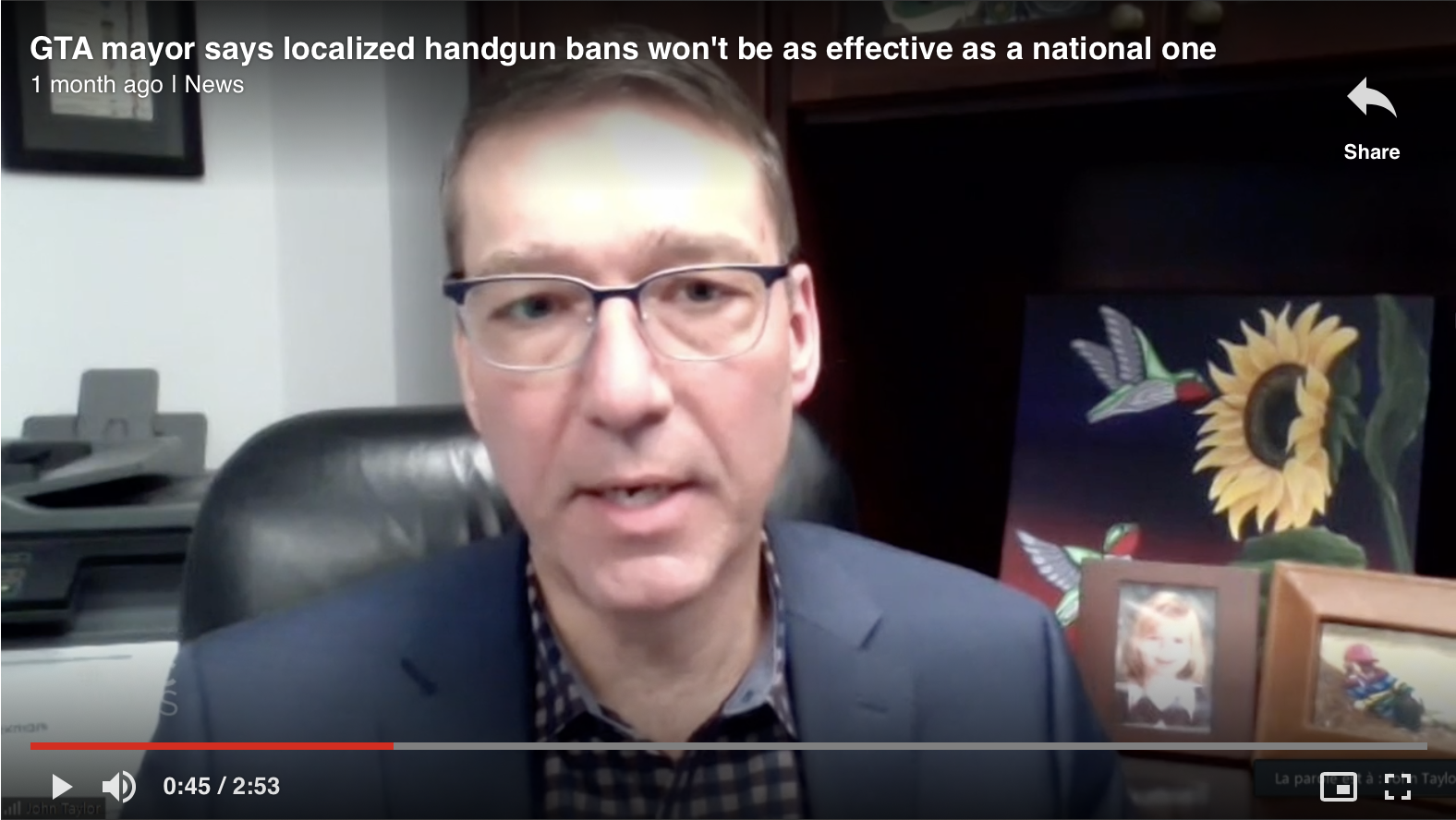 In a front page story in today's ERA newspaper Mayor John Taylor of Newmarket and Mayor Tom Mrakas of Aurora both reject the argument that municipalities should be responsible for bringing in a ban on handguns.
Last month Taylor told the CBC's Power and Politics program local hand gun bans wouldn't be as effective as a national ban.
The Firearms Bill (Bill C21) is currently going through its Parliamentary stages in Ottawa. The Bill's Second Reading (when MPs debate the principles of the Bill) got underway on 26 February 2021.
Following the line
During the last Federal Election campaign Van Bynen said he was in favour of a national ban on handguns but since then (on this issue and all others) he has rowed back, faithfully following the official Government line even when it is an incoherent and logical absurdity. As a former Mayor of Newmarket he will be aware of the mountain of issues that would arise in implementing and policing any local ban.
The Minister of Public Safety, Bill Blair, has conceded that municipalities will not be allowed to bring in a ban on handguns without the prior permission of the Province. Ontario's Doug Ford is on record saying he will not allow municipalities to ban handguns.
I have written to Van Bynen to ask him to speak in the debates on Bill C21 and to flag up the two Mayors' opposition to the legislation. (Click on "Read More" below to read the letter.)
This email address is being protected from spambots. You need JavaScript enabled to view it.
Update on 29 March 2020: From the Globe and Mail: Gun Control Group urges MPs to vote against weak Liberal Firearms Bill
Update on 8 April 2021: From the Globe and Mail: Shooting victims' families slam Ottawa over "toothless and cowardly" gun control reform
Update on 8 April 2021 from the CBC: Victims of Violence slam Federal Government over gun control reform
Details

Written by

Gordon Prentice
On 22 September 2020 East Gwillimbury Council called on Metrolinx to consider extending the planned all-day two-way 15 minute train service north from Aurora (where it will terminate) to East Gwillimbury Go Rail Station at Green Lane. In a unanimous vote they also asked Metrolinx to bring forward plans for grade separation at Green Lane. (The photo below shows the road and rail track intersecting at grade with traffic controlled by a level crossing with clanging bells and flashing lights.)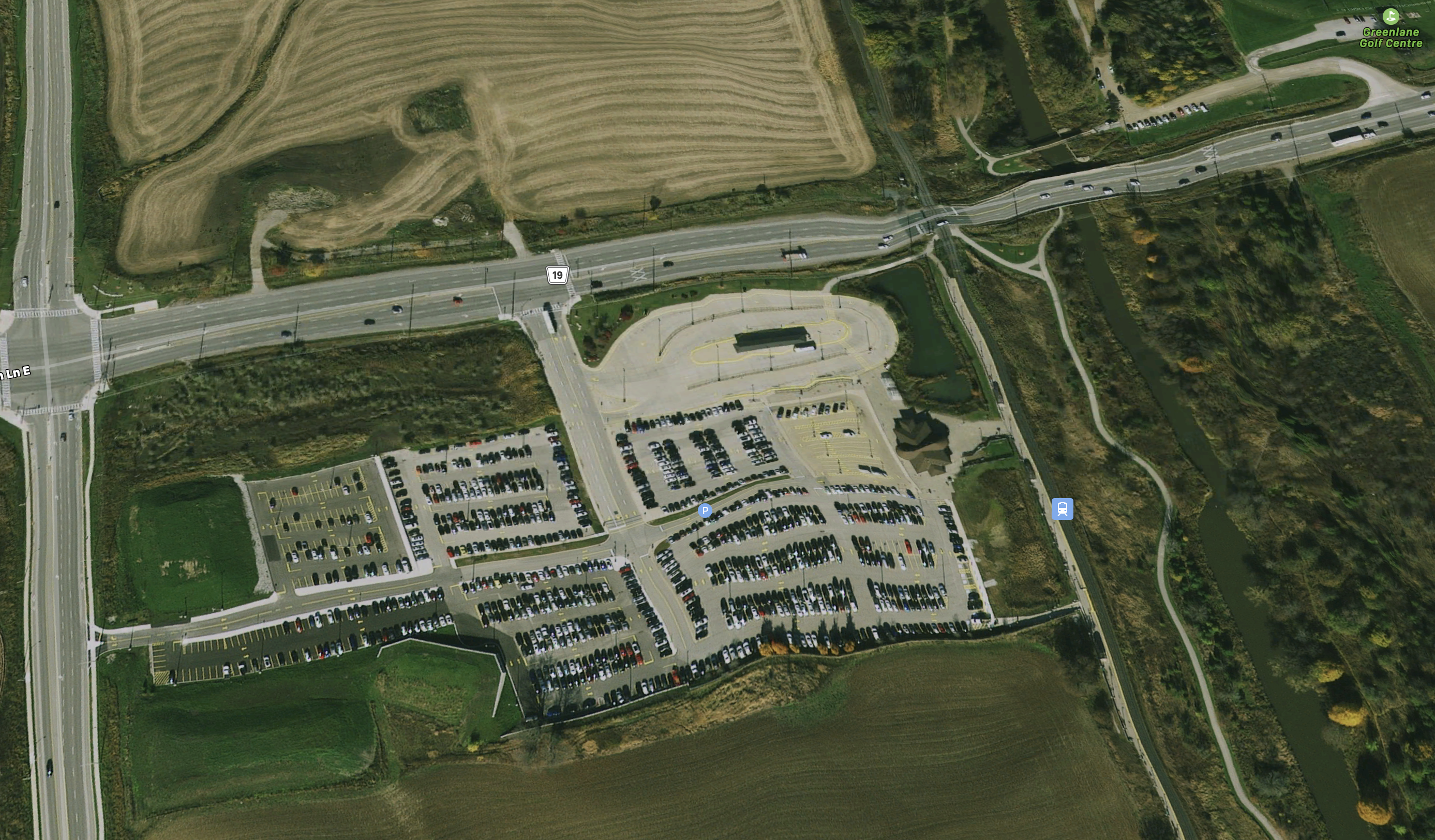 Six months later East Gwillimbury Council still hasn't heard a peep from Metrolinx. Just the sound of silence.
Personally, I think this is a disgrace.
As the months rolled by I found myself getting increasingly indignant on their behalf and yesterday I sent this Freedom of Information request to Metrolinx (together with the $5 fee):
I request sight of all records (which includes internal file notes; notes of meetings; emails or other electronic records) relating to the resolution of East Gwillimbury Council on 22 September 2020 (on the Joint Community Infrastructure & Environmental Services and Development Services Report CIES2020-22) which was forwarded to Metrolinx by the Town Clerk and calls on it to give consideration to (a) advancing a second Implementation Phase of the GO Expansion Program to extend all-day, two- way, 15-minute service to East Gwillimbury GO Station and (b) prioritising the existing Green Lane at-grade rail crossing for grade separation.
30 days
They've got 30 days to get back to me.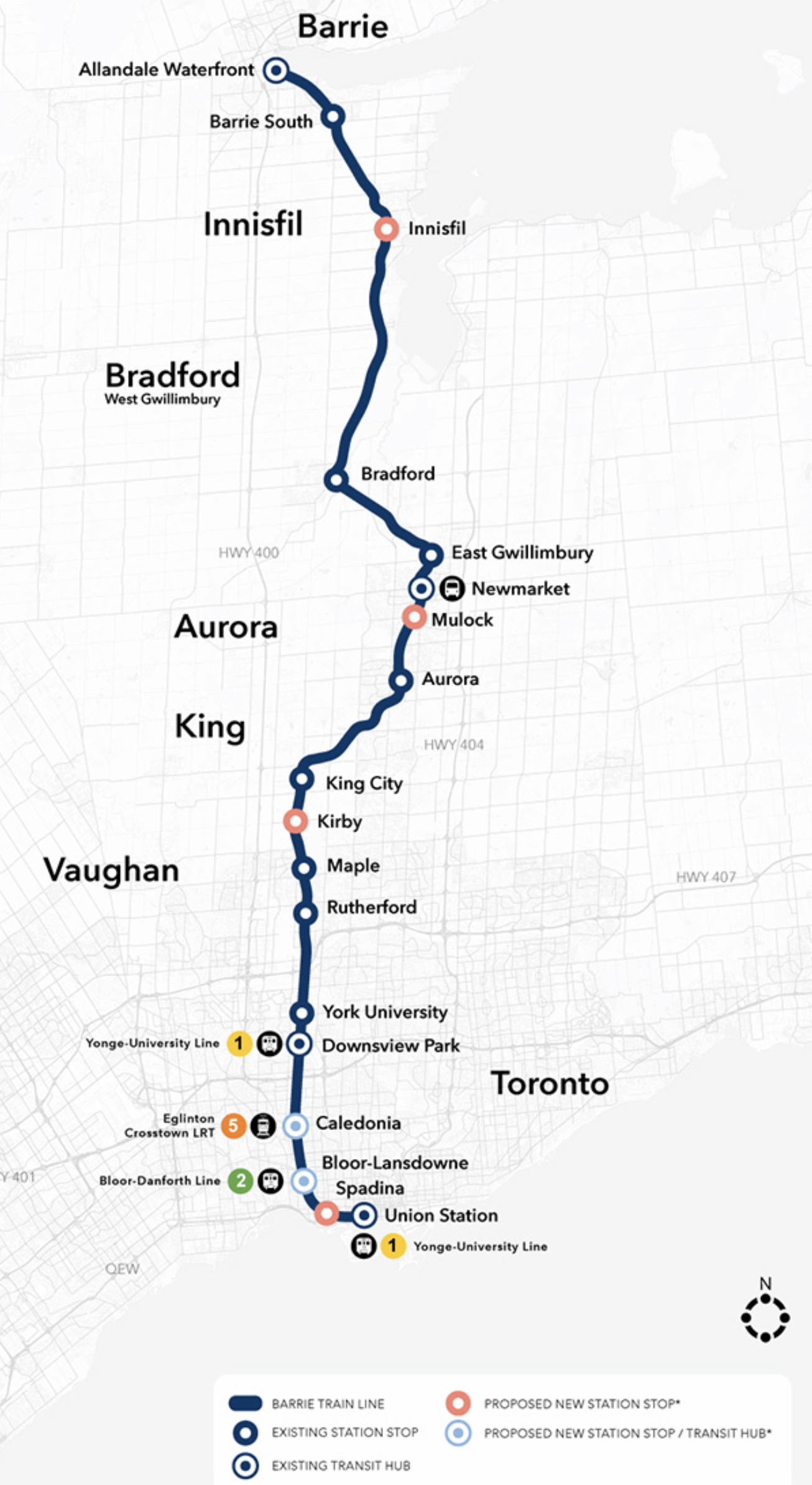 The East Gwillimbury initiative matters to us downstream in Newmarket because if they get an all-day two-way 15 minute train service then so do we.
And Newmarket Council is currently putting together its Secondary Plan for the proposed new GO Rail Station at Mulock Drive. Any changes to the train frequencies would have major implications for the station area and for the road network.
Metrolinx has not published any estimates of the costs of grade separation at Mulock Drive and Davis Drive. They tell me they will only do so if, at some point in the future, the 15 minute service is extended northwards from Aurora. This isn't good enough.
Ford Resurrects Bradford Bypass
In the meantime, and in another part of the forest, Premier Doug Ford has announced plans to resurrect the Bradford Bypass which would connect Highway 400 with the 404 north of Bradford.
The area's MPP, Caroline Mulroney, who happens to be Ford's Transportation Minister, says this is terrific news.
A dedicated website justifies the new road link this way:
Simcoe County's population is expected to increase to 416,000 by 2031, with the Regional Municipality of York growing to 1.79 million by 2041. The proposed Bradford Bypass would help address the expected population growth and additional travel demand in the area.
It tells us:
The proposed Bradford Bypass is a new 16.2 km rural controlled access freeway. The proposed highway will extend from Highway 400 between Lines 8 and 9 in Bradford West Gwillimbury, will cross a small portion of King Township and will connect to Highway 404 between Queensville Sideroad and Holborn Road in East Gwillimbury. There are proposed full and partial interchanges, as well as grade separated crossings at intersecting municipal roads and watercourses, including the Holland River and Holland River East Branch. (My underlining)
Ironic
It is supremely ironic that grade separations are ruled out in Newmarket's busiest road (Mulock Drive) and at Davis Drive (in a designated Provincial Growth area) but will be part and parcel of the proposed Bradford Bypass (which will cross the Barrie Corridor rail track just north of the 8th line).
Grade separations are expensive but, then again, so are new highways. $120 million per kilometre seems to be the going rate.
The proposed Bradford bypass is unlikely to solve Simcoe County's congestion problems. Maybe for a year or two. But we all know new roads attract new customers and before too long we are back to square one again.
The growth that is coming our way is best served by fast and frequent trains so taking the car is not always seen as the best option.
Googled
I Google the new Bradford Bypass website for references to "Metrolinx" "trains" and "rail" but nothing comes up.
Very sad.
A bit like Metrolinx ignoring our neighbour to the north, East Gwillimbury.
This email address is being protected from spambots. You need JavaScript enabled to view it.
Update on 26 March 2021: From Newmarket Today: Work to start on Bradford Bypass as early as Fall 2021
Update on 3 April 2021: From the Toronto Star: Friends with Benefits - an inside look at the money, power and influence behind the push to build Highway 413
Update on 22 April 2021: From Newmarket Today: Public consultation on the Bradford Bypass now underway.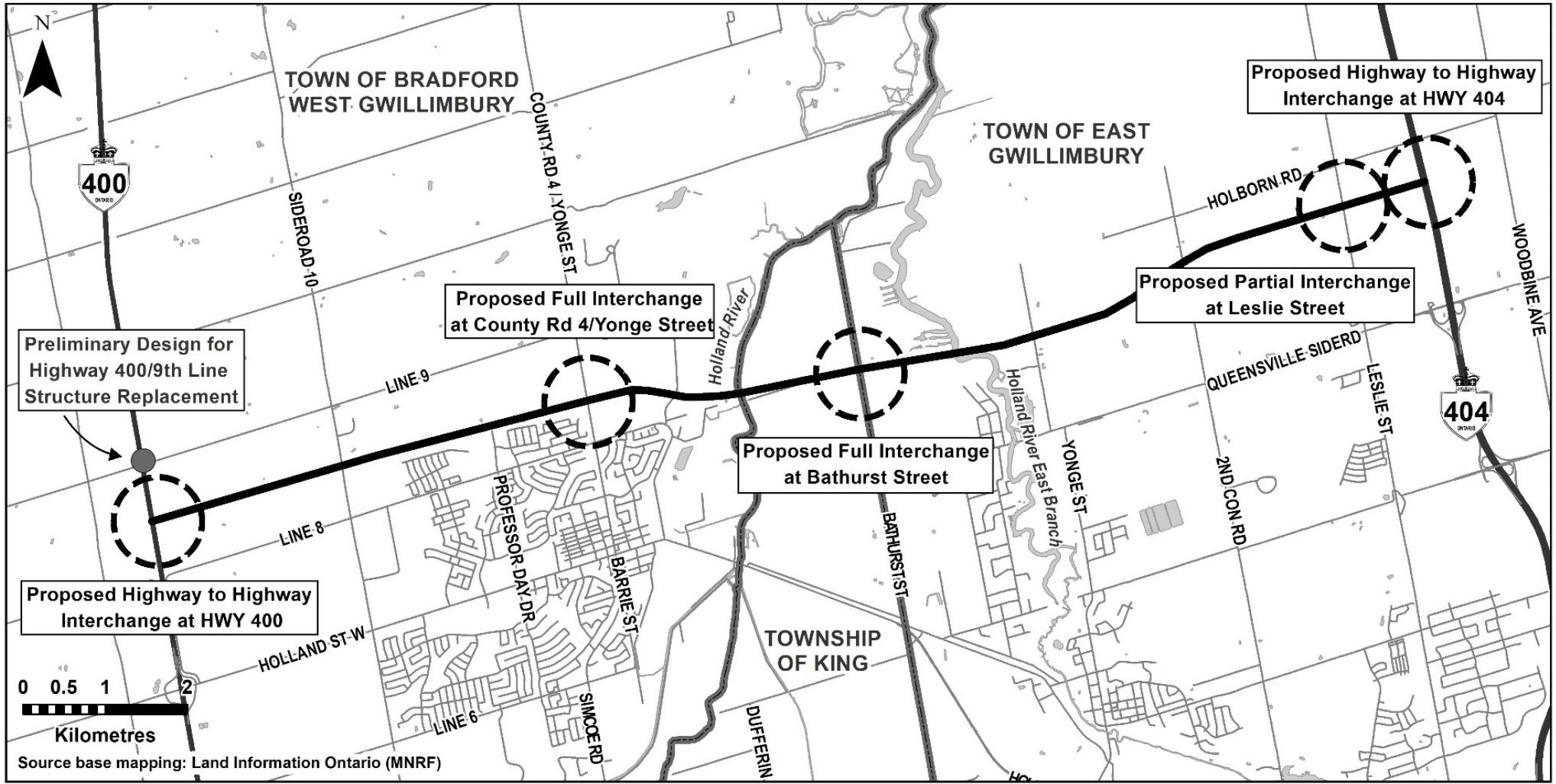 Details

Written by

Gordon Prentice
Last September we were told Southlake Health Centre would be laying off 97 registered nurses as a result of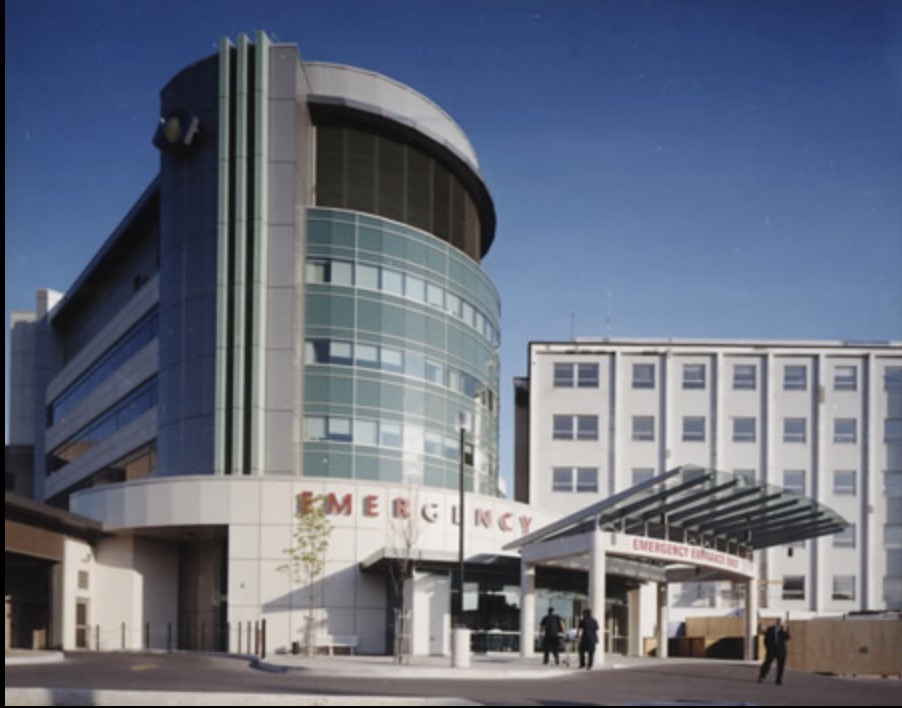 "a significant financial challenge."
A few months earlier in June the Health Centre's Treasurer told the Annual General Meeting the $17M deficit was "not sustainable".
I am left wondering what happened.
Like everyone else in Newmarket I am grateful we have a big general hospital on our doorstep and we leave the people in charge to get on with running it.
But every so often the hospital is engulfed in huge destabilising controversies. And then it all goes eerily quiet. The hospital battens down the hatches, the press stops reporting things and life continues as before.
Virtual Town Hall
Perhaps we shall find out tonight (Wednesday) what happened to the nurses when Southlake's Chief Executive Arden Crystal leads a virtual Town Hall that will
look back at challenges faced by Southlake over the last 12 months, look ahead to what future challenges might be, as well as solicit input on the hospital's new master plan for a new build.
It sounds like business as usual after the recent turmoil.
Southlake has had a troubled relationship with the Ontario Nurses Association who condemned the plan to lay off registered nurses. The ONA also took out full page ads in the Toronto Star and elsewhere criticising Newmarket-Aurora's MPP, Health Minister Christine Elliott, for failing to intervene on nurses' pay when the planned increase was pegged at 1% a year for three years.
On 30 March 2020 Premier Doug Ford famously said nurses' pay wasn't a matter for him:
"If it was up to me I'd just give them the bank."
This email address is being protected from spambots. You need JavaScript enabled to view it.