Newmarket's draft Secondary Plan – the blueprint that will guide the Town's future growth – seriously underestimates the number of people who could be living here in 2031 and beyond.
The draft Plan, which is expected to be considered by Councillors in January next year, will amend the Town's 2006 Official Plan, substituting a target population of 107,500 by 2031 for the previous forecast of 98,000 by 2026.
Today, there are around 86,000 people living here. The draft Plan assumes that 21,000 people will be living in the Urban Centre (broadly speaking, the Yonge/Davis corridors) by 2031, up from 1,700 in 2006 (the latest figure available).
So, we are asked to believe that the Town's population – outside the Urban Centres – will grow by a mere 500 over the next 18 years.
Is this even remotely realistic?
Outside the Urban Centre, developments in so-called "emerging residential areas" are springing up like mushrooms. Mosaik Homes wants to build 200 homes at McGregor Farm at Davis Drive West and Bathurst. That's another 700 residents.
On the opposite side of Davis Drive West, and west of Upper Canada Mall, lies the 23 hectare Toth Farm which was bought for development by Sundial Homes in April this year.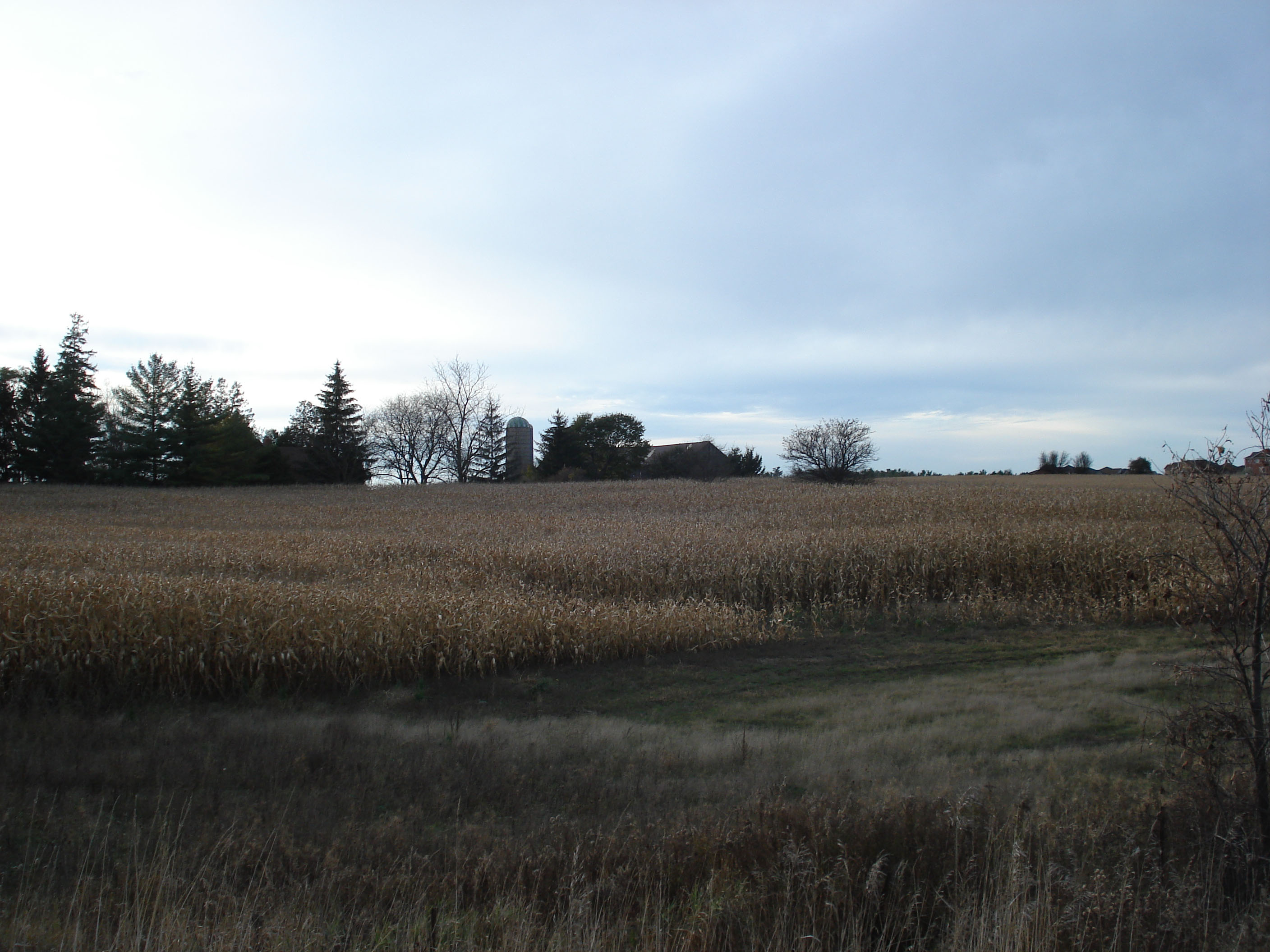 The developers want to build 157 detached and semi-detached houses; 285 on-street and 286 back-to-back Town homes. In total, 728 new dwellings accommodating an estimated 2,160 people.
And if Glenway goes ahead – 730 dwellings, and a couple of thousand people, shoe-horned into a "stable residential" area, the Town's population projections will be worthless. (If nothing else, the draft Secondary Plan makes it abundantly clear that the development of Glenway is not needed to hit the mandated growth targets.)
At build out – where there is no more land left to develop -  we are told that Newmarket will boast a population of 120,000 with 32,000 living in the Urban Centre.
The Town could, of course, undershoot if developers sit on their land and choose not to develop.  22 George Street serves as a warning of what can happen. Planning approval was given for a condo 20 years ago and we are still waiting to see the bricks and mortar. To stop this happening planning approvals must time expire after, say, three years.
More likely, developers will rush to build high rise towers that, with bonusing, could reach 30 storeys at Davis and Yonge; 25 at Yonge and Mulock  and 18 storeys in a ribbon of developments elsewhere along a large part of the Yonge Davis corridors.
As always, there are the imponderables. As sure as night follows day we shall get new "policy directions" from the Province or Region or Metrolinx.
The Town planners assume the Davis Drive Rapidway will complete in 2014  (spot on, I'd say) and Yonge from Davis Drive to Mulock in 2017. But they warn the extension of the Rapidway on Yonge north to Green Lane and south of Mulock depends on funding commitments.
The planners say their "projected rate of intensification" is dependent on the rate at which new developments can be hooked up to the water mains and sewer pipes. It is
"based on a general assumption that servicing allocation continues at the average rate up to and approximately 1,500 people per year Town-wide."
That amounts to additional capacity for 27,000 people from now through to 2031. But if the capacity constraints are eased – or even lifted altogether – the brakes holding back development are well and truly off.
The draft Secondary Plan closes (page 95) with a section on the importance of monitoring
In partnership with York Region, the Town shall monitor and report on the level of development in the Urban Centres every five years as part of the Town's regular review of its Official Plan, including an evaluation of: population and employment generated by both existing and proposed development; pace of development against projections and servicing capacities; traffic volumes on key streets and intersections; metrics on modal split and movement patterns and how these may shift as infrastructure is implemented.
That is sound advice.
But before councillors rubber stamp the draft Secondary Plan they would do well to test to destruction the assumptions made by those who wrote it.
And they should ask themselves the question:
Is this what we want for Newmarket?
---