The latest "Dialogue with Dawn" in Newmarket Today proclaims: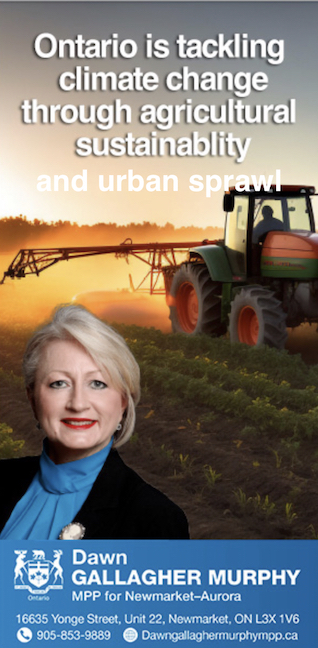 MPP Gallagher Murphy 2nd Annual Community Barbecue
Please mark your calendar and plan to attend my annual community barbecue. Join me for food, music and fun for the whole family at the Riverwalk Commons, 200 Duncan Dr., Newmarket on Sunday, Oct. 22 from 2 to 4 p.m.
Warped
Inadvisedly, I posted this comment on the Newmarket Today website late last night:
"Last year's "free" BBQ and Corn Roast was billed to the taxpayers and cost over $11,000. Our Progressive Conservative MPP has a warped sense of priorities if she believes this blatant self-promotion is an appropriate use of public funds."
So far, it has generated two "thumbs-ups" from Newmarket Today readers.
Have I seriously misjudged the public mood?
Humbling
This humbling response tells me either (a) no-one reads Dialogue with Dawn or (b) people rather like the idea of taxpayers' money being used to pay for "Free" BBQs and Corn Roasts for "hard-working" Ontario families or (c) people can't be bothered to post comments on stuff like this.
I got a rather better response when I tweeted about the Greenbelt Scandal and how Susan McGovern – a Ford appointee - sat on the Greenbelt Foundation when her brother and husband were actively manoeuvring to remove lands from the said Greenbelt.
My Tweet was viewed an astonishing 25,500 times.
This email address is being protected from spambots. You need JavaScript enabled to view it.