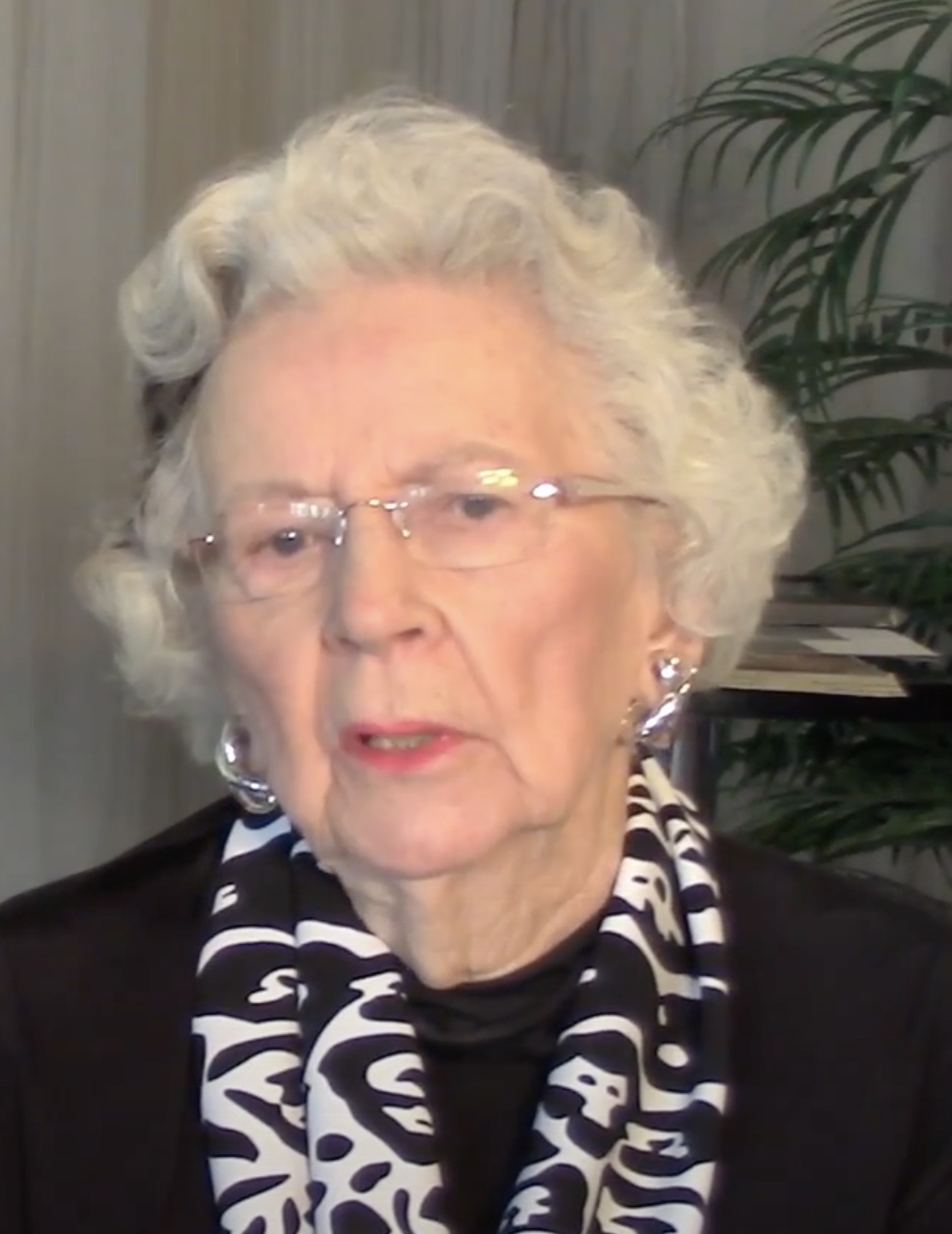 Newmarket's Margaret Davis is a truly remarkable woman.
She celebrates her 98th birthday today, sharp as a tack and still going strong. She has always been involved in the life of the Town, running things, organising events and, generally, making things happen. She is mad about tennis.
I got to know Margaret during the long battle to save the Clock Tower. She was resolutely opposed to Bob Forrest's plans to redevelop the Town's historic Main Street and was a key player in persuading the Town to reject the project.
She set up the Newmarket Bridge Club and has been its President for an astonishing 32 years. She says:
"I haven't called an Executive Meeting yet. If it's running along OK why bother!"
Margaret co-founded the Newmarket Figure Skating Club in 1951 with Sally Brice and hired a black professional skating coach, Harold Hartley, who she says was great. Despite this he was forced out after a year by some members of the Executive Committee who were clearly racist. She warned them that if Harold were forced out it would be a disgrace and that she and Sally would resign. And they did.
68 years later she still rails against injustice, determined to see the last of Donald Trump. She'll outlast him. No question about it. She tells me:
"I've had so much fun in my Nineties I think I'll go for the Hundreds!"
This email address is being protected from spambots. You need JavaScript enabled to view it.
In Newmarket, at the last census in 2016, there were 25 men and 100 women between the ages of 95-99 and 5 men and 20 women over the age of 100.
Watch Margaret's interview in 2017, talking about her life.