Canada's centre-right newspaper of record, the Globe and Mail, tells us their Royal Highnesses the Duke and Duchess of Sussex can't live in Canada so long as they are "senior members" of the Royal family.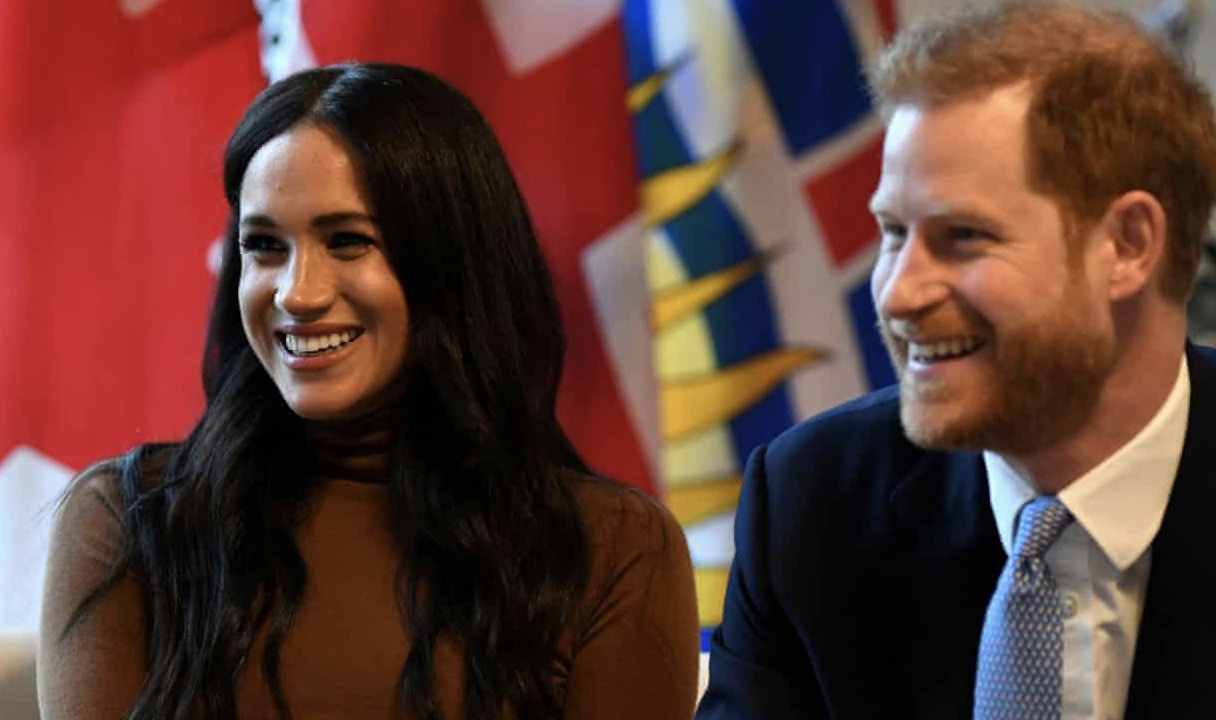 "If they were ordinary private citizens, plain old Harry and Meghan from Sussex, they would be welcome. But this country's unique monarchy, and its delicate yet essential place in our constitutional system, means a royal resident – the Prince is sixth in the line of succession – is not something that Canada can allow. It breaks an unspoken constitutional taboo."
The editorial refers to the Nickle Resolution of 1919. It was because of this resolution that the convicted fraudster Conrad Black had to renounce his Canadian citizenship to become a peer and join the House of Lords.
I am very much in favour of the Nickle Resolution. I have always been against so-called "name-changing" honours – the Sirs and the Dames and the Lords and the Ladies.
Clearly, there must be ways for the nation to recognise extraordinary achievement and merit and valour but name-changing honours shouldn't be part of the package.
A small discreet lapel badge would suit me just fine.
Dump the titles
The Globe and Mail advises their Royal Highnesses to dump the titles and become, presumably, Harry Mountbatten-Windsor and Meghan Markle.
Some commentators question whether they would be entitled to settle in Canada. John Ibbitson quotes a leading Vancouver immigration lawyer who recommends the lead applicant for permanent residence should be Megham because of her previous Canadian connections. (She spent time in Toronto while filming Suits.) He suggests that Harry is a bit on the old side (at 35) and doesn't have the skills that Canada needs.
That is a load of old tosh. Canada embraced me despite my age and obvious imperfections.
The press is now full of stories about where the Sussexes will live. I am pretty sure it won't be Newmarket even though the Town touts itself as being one of the best places to live in Canada.
Wanyee Li from the Toronto Star's Vancouver Bureau has come up with a list of desirable properties in British Columbia but I see one from Toronto has sneaked in. For $16.9 million Harry and Meghan could buy a place in The Bridal Path, the city's most exclusive address.
But that would mean having that old rogue and scoundrel Lord Black of Crossharbour as a neighbour.
Can't see it.
This email address is being protected from spambots. You need JavaScript enabled to view it.
Update on 16 January 2020. From the Globe and Mail: The awkward truth about Harry and Meghan in Canada. And from the Toronto Star: Harry and Meghan are welcome, but on our terms. And from the UK's Guardian: Prince Andrew: Home Office "recommends downgrade of security".
Update on 17 January 2020: From the Globe and Mail: Conrad Black moving out of family estate as owner decides what to do with property. From the Guardian: Harry and Meghan's UK home shut up and staff moved elsewhere. From today's G&M. The Banks never miss an opportunity... HSBC is, of course, headquartered in London (England). And on 18 January 2020 it is announced that Harry and Megan will no longer use the His/Her Royal Highness handle but stick with the less elevated Duke and Duchess of Sussex.