Details

Written by

Gordon Prentice
I am taken by the arresting full page ad in this morning's Toronto Star urging readers to contact Doug Ford on 416-325-1941.
The message is from the Elementary Teachers' Federation of Ontario, the Ontario Secondary School Teachers' Federation, the Ontario English Catholic Teachers Association and l'association des enseignantes et des enseignants franco-ontariens.

I call as requested and get through to the Premier's Office but don't speak to the great man himself.
Instead of the expected recorded message I find I am speaking to a real person.
"I'd like you to pass a message on to Doug Ford. I think his use of the "notwithstanding clause" in the dispute with CUPE is entirely inappropriate. And I'd like you to get back to me with his response."
I leave my phone number.
I am told to expect a call back.
When that happens you will be the first to know.
Gordon Prentice 5 November 2022
Above right: Dawn "Corn Roast" Gallagher Murphy's Tweet earlier today. She's heard from parents. She will not waver. And she will not waive her right to invoke the notwithstanding clause of the Canadian Charter of Rights and Freedoms believing it is a convenient way to resolve a labour dispute.
Update on 7 November 2022: From the CBC: Education Minister says Bill 28 will be replealed in its entitety. And from CTV: CUPE to end strike after Ford offers to rescind education law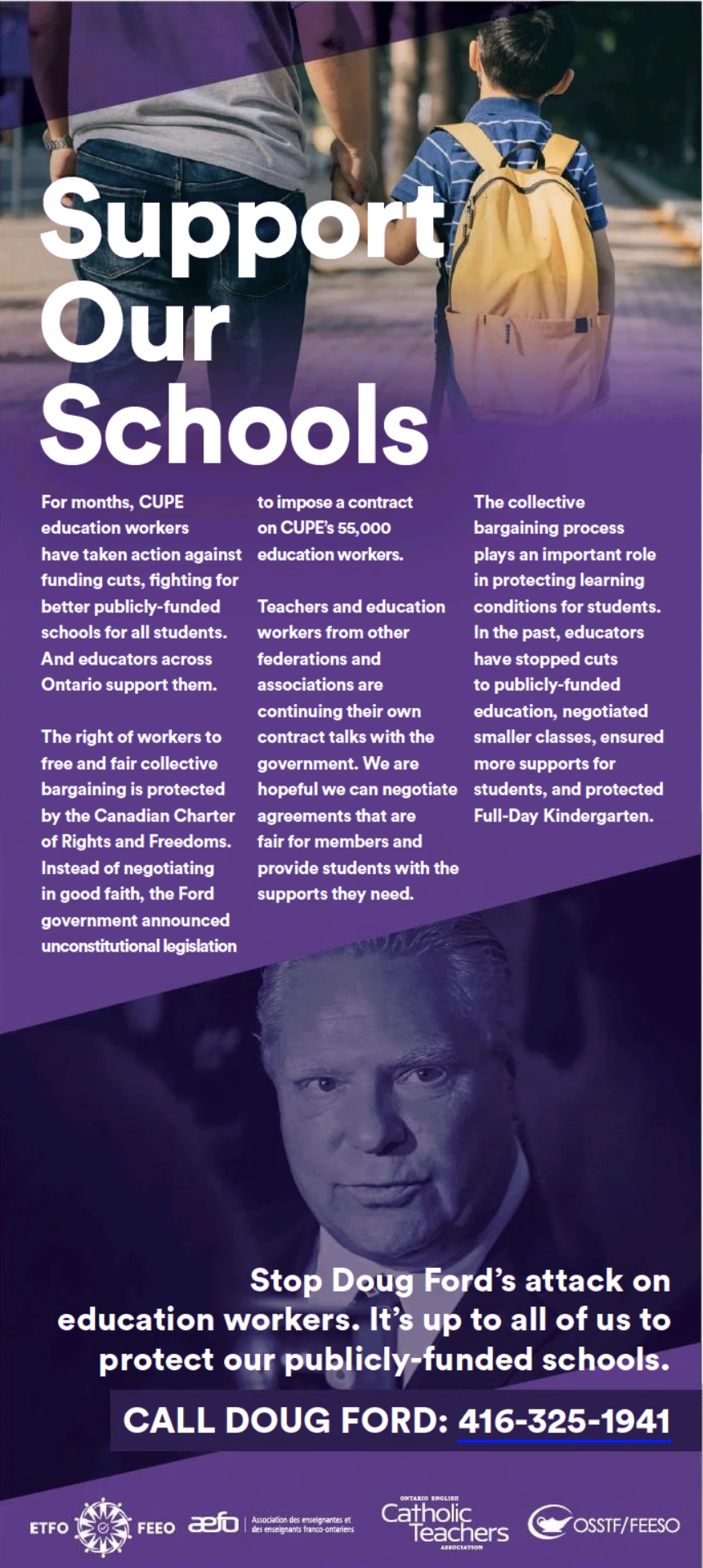 Details

Written by

Gordon Prentice
Ontario Premier, Doug Ford, is yet again using the infamous "notwithstanding clause" of the Canadian Charter of Rights and Freedoms (section 33), this time to prevent a strike by 55,000 school support staff which could begin as early as Friday of this week. (Photo right: Stephen Lecce, Education Minister)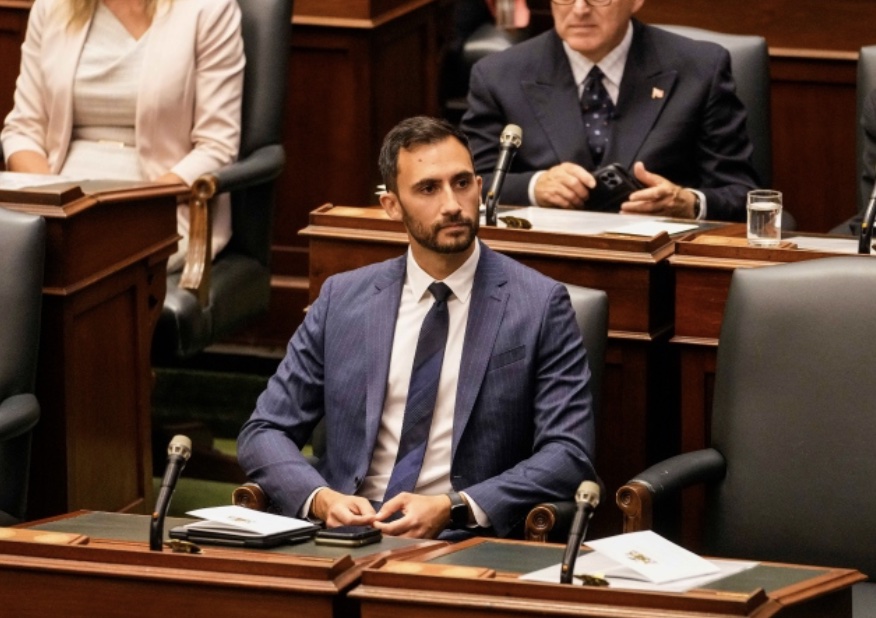 Today's Toronto Star editorial summed up the issue rather nicely:
"Negotiate – not legislate – school labour dispute"
The Ontario Legislature convened this morning at 5am to give a second reading to Bill 28 which is described as an Act to resolve labour disputes involving school board employees represented by the Canadian Union of Public Employees.
The Star says the Government:
"… invoked the notwithstanding clause to prevent a legal challenge on grounds that the government move infringes on Charter protected rights of workers… And the invocation of the notwithstanding clause is an admission that the government knows it's wrong and that its legislation likely wouldn't survive a legal challenge."
The Globe and Mail quotes legal experts saying the use of the notwithstanding clause to quash the ability of education workers to go on strike is "extreme, politically fraught and unprecedented in the history of labour disputes."
Professor Braley-Rattai tells the Globe and Mail:
"Section 33, the notwithstanding clause, is so rarely invoked that in the first few decades of the Charter, some thought it to be political suicide. But I think that has begun to change, and I anticipate seeing more of this from right-leaning governments."
Political Advertising
Last year the Superior Court of Justice struck down amendments to the Election Finances Act which restricted third party spending on so-called "political advertising" in the 12 months leading up to a Provincial election.
Ford responded by invoking the notwithstanding clause and the changes were pushed through, restricting political advertising by any third party in this year's election to $637,200 across the entire Province and $25,488 in any given riding. (The latter sum is about half of what I could have spent on my recent campaign for Deputy Mayor/Regional Councillor.)
By using the notwithstanding clause Ford is showing he is ready and willing to exclude the Courts from adjudicating on highly partisan legislation which undermines and erodes Charter Rights.
I wonder what my MPP, Dawn "Corn Roast" Gallagher-Murphy, thinks about this?
Gordon Prentice 1 November 2022
TVO Podcast 1 November 2022: The notwithstanding clause strikes again
Update on 2 November 2022: Toronto Star editorial: An offensive assault on labour rights. And from the Globe and Mail: Doug Ford's constitutional overkill
Update on 3 November 2022: from the Toronto Star: "It's time to ditch the notwithstanding clause"
From the UK's Guardian: "Canadian Bill would fine workers $4,000 for each day they strike."
Update on 7 November 2022: From the Toronto Star's Martin Regg Cohn: Doug Ford has stained his legacy in a way that backing down won't fix
Details

Written by

Gordon Prentice
The campaign is over and it's time to recycle my election signs.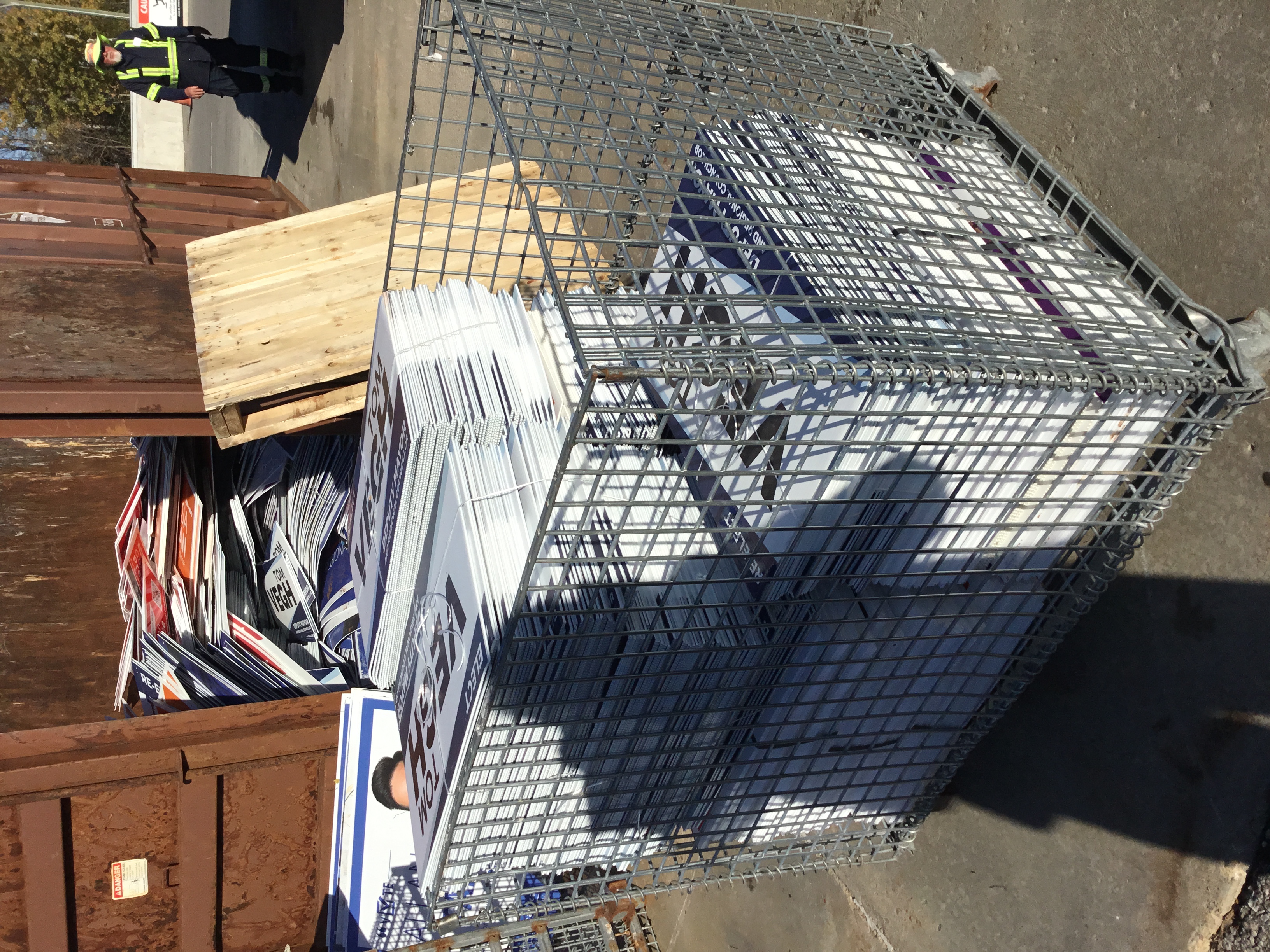 I am at York Region's Waste Transfer Station at Warden Avenue in Georgina.
As I heave bundles of metal H frames into a huge skip I ask the guys working there where it all ends up.
"Don Mills Steel and Metal in Gormley"
"That's good. I want to see this stuff recycled."
Now I wander over to another huge container reserved for election signs. It is an astonishing sight. It's like an elephant's graveyard. The old signs go there when they know it's the end.
Amazing!
I turn to the waste transfer guys, pointing to bundles of Tom Vegh signs. I am just about to throw my signs of top of Vegh's.
"That's amazing! I ran against this guy."
"He's been here twice today."
"Really?"
"Yeah. And he is not going to run again. It's his last time."
"Really? You were told that?"
"Yeah."
I ask if it is OK to take photos of all the signs.
"This is such a phenomenal sight. All these election signs."
"Go ahead."
Click. Click. Click. Click.
End-of-life
There is a wire trolley basket full of Vegh signs and many, many more in the container behind.
I look at the huge piles of Vegh lawn signs with the re-elect stickers in the top left corner.
Yup. He's not going to be re-using these in 2026.
Gordon Prentice 29 October 2022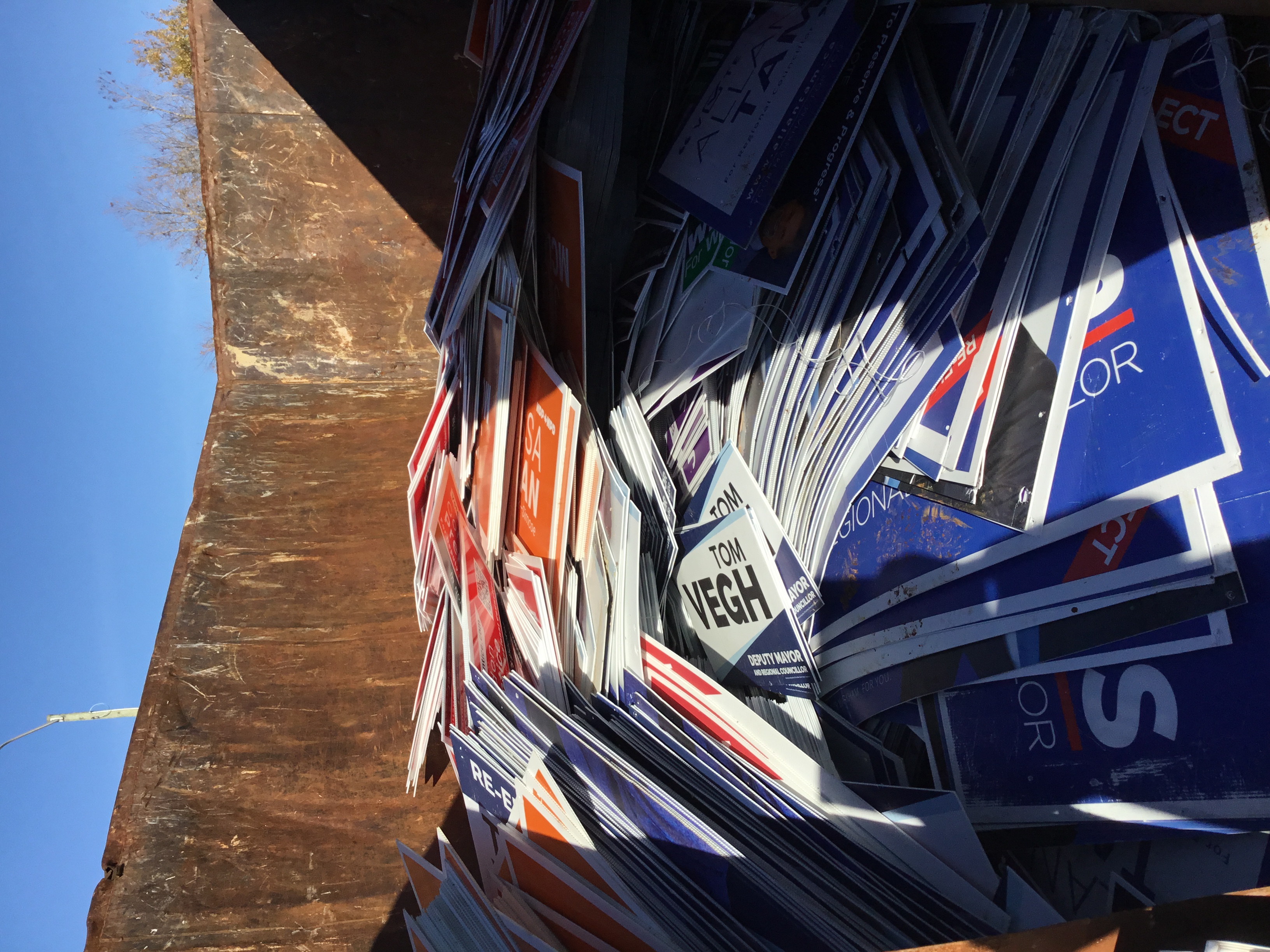 Details

Written by

Gordon Prentice
Earlier this week we learned that Brampton Mayor and former Conservative Party leadership contender had been fined $100,000 for breaking various rules in the contest for Leader including those related to the sale of memberships.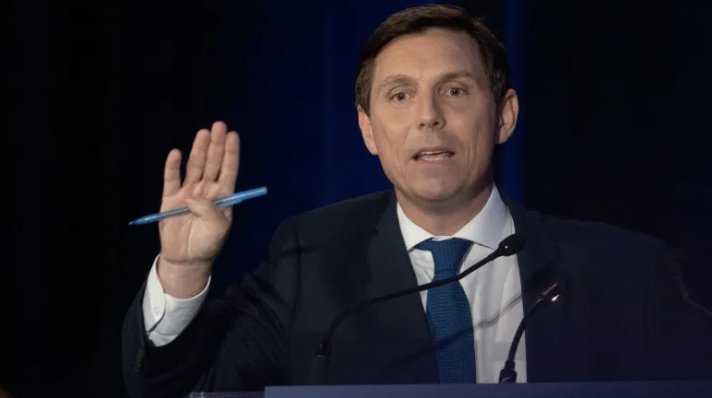 The Toronto Star reported:
"His (Patrick Brown's) team had said they sold over 150,000 cards.
Data obtained by the Star shortly after the race ended suggested 62,000 memberships were sold directly through his website portal; Brown's campaign has argued many more were sold directly through the party itself.
Among the issues uncovered by the party, however, were hundreds of memberships sold allegedly in violation of the rules."
Personally, I wouldn't trust Patrick Brown as far as I could throw him so these revelations come as no surprise to me.
Utter madness
It is utter madness to allow aspiring Party leaders (and wannabe MPs and MPPs) to sell memberships in advance of the vote. There should be a cut-off date – perhaps 6 months before the contest – to ensure that only bona fide members of some standing vote and not the recently recruited.
I agree with Andrew Coyne who writes in this morning's Globe and Mail:
"… a leader elected by the members is in practice accountable to no one. He isn't even elected by the members, really, but rather by the tens of thousands of new members signed up in the course of the campaign for the sole purpose of voting for the candidate that recruited them, most of whom are never seen again."
Rip Van Winkle parties
The deeper problem is that too many riding associations are shell organisations. Their memberships are tiny. They wake up at election times and go back to sleep again immediately afterwards. Their job done.
They should be a presence in the Town's life all year round, attracting real members, shaping public opinion and doing their best to influence the local agenda on the things that matter.
The constant campaign
Instead of this, our MP and MPP fill the vacuum with a never-ending stream of taxpayer funded on-line advertising, day-in day-out, reminding us what (a) the Trudeau Government and (b) the Ford Government are doing for us.
People for the most part don't get involved in local politics. Less than 2 per cent of Canadians are members of a political party.
Which explains why candidates sell memberships to boost their chances of getting the Party nomination.
And if the new members are here today and gone tomorrow who cares?
Gordon Prentice 28 October 2022
Details

Written by

Gordon Prentice
In 2018, 34.7% of voters in Newmarket cast a ballot in the municipal election. This year, it dropped to 24.8%.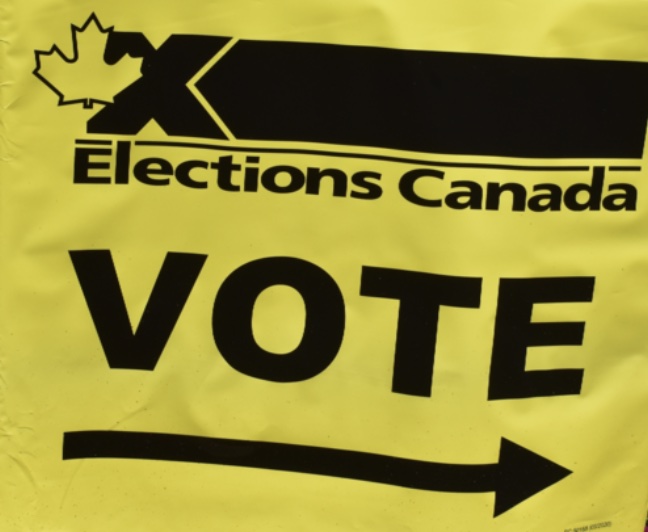 But Newmarket wasn't alone in posting these numbers. Low turnouts happened across the Province.
Should we just shrug our shoulders and consider this the new normal? What happens next time if turnouts continue to collapse and we are in the teens, not the twenties?
Perhaps the low turnout is a sign of voter contentment? This is what some would have us believe. A 14.8% turnout in Newmarket in 2026 (following the current trajectory) would be solid evidence we are all deliriously happy and content.
Boosting Turnout
People in Grey Highlands have been trying to boost turnout with mixed success. In this month's election it was 35% - much the same as in 2018.
Dave Meslin told TVO:
"…maybe a mistake was thinking that, after three years of having a disengaged population, you could suddenly just convince them to vote. I don't think a lot of people even know what city council really does. There's a really low level of civic literacy."
On the doorstep I found lots of people asking which Party I was from and I had to explain that the political parties don't organise at municipal level. There was a staggering amount of ignorance about the powers of the Regional Council and little appreciation of who does what between the two tiers of municipal government.

And, of course, there is always the churn of voters between elections. People moving out of Town and new people moving in. Voters' memories are short and appear to be getting shorter.
So, what is to be done?
I would bring back in-person voting to complement on-line voting. We still have in-person voting for Federal and Provincial elections. I met many people during the campaign who told me they would not vote because it was (almost exclusively) on-line.
A vibrant local democracy is more than the act of casting a ballot. It needs a supporting architecture – an engaged local press and media and election debates to generate the fizz and excitement to grab the voters' attention.
Election Debates
If I were Master of the Universe I would lay a duty on Municipalities to appoint an independent person/s to organise "official debates" at election time.
Municipalities already appoint independent people who operate at arm's length to carry our various roles. Ethics and Integrity Commissioners spring to mind.
What happens in future if Newmarket Chamber of Commerce decides not to organise a debate and the local media follow suit? We would be in the same situation as happened in this election.
There would, of course, be nothing to stop candidates from shunning debates but that could carry a penalty.
The recent Provincial election showed the PCs boycotting candidates' debates - including our very own Dawn "Corn Roast" Gallagher-Murphy. This was part of a considered strategy. They figured they had more to lose than gain by exposing weak candidates to public scrutiny in an election debate.
Social Media
If we do nothing, elections will be fought almost exclusively on social media where the message can be micro targeted, telling people what they want to hear. Incumbents will have had years to cultivate their on-line audiences.
We need a fundamental re-think of how elections are run and organised at municipal level.
The very significant costs of running present a formidable barrier to many people. They simply wouldn't countenance gambling many thousands of dollars running against an incumbent who was well known and dug-in.
One third of all Mayors in Ontario were returned unopposed.
Common Platform
And why should candidates be forced to run as "independents"?
Why can't like-minded people pool their resources and fight the election on a common platform?
Our current system is not working.
And I think we all know it.
Gordon Prentice 28 October 2022
From Newmarket Today: Newmarket has worst turnout in 46 years.
See also the Association of Municipal Organisations for statistics. The AMO estimates turnout Province-wide in 2022 was 33%.