Details

Written by

Gordon Prentice
For the local press the big question is what I am doing on election night. Have you planned anything with your supporters?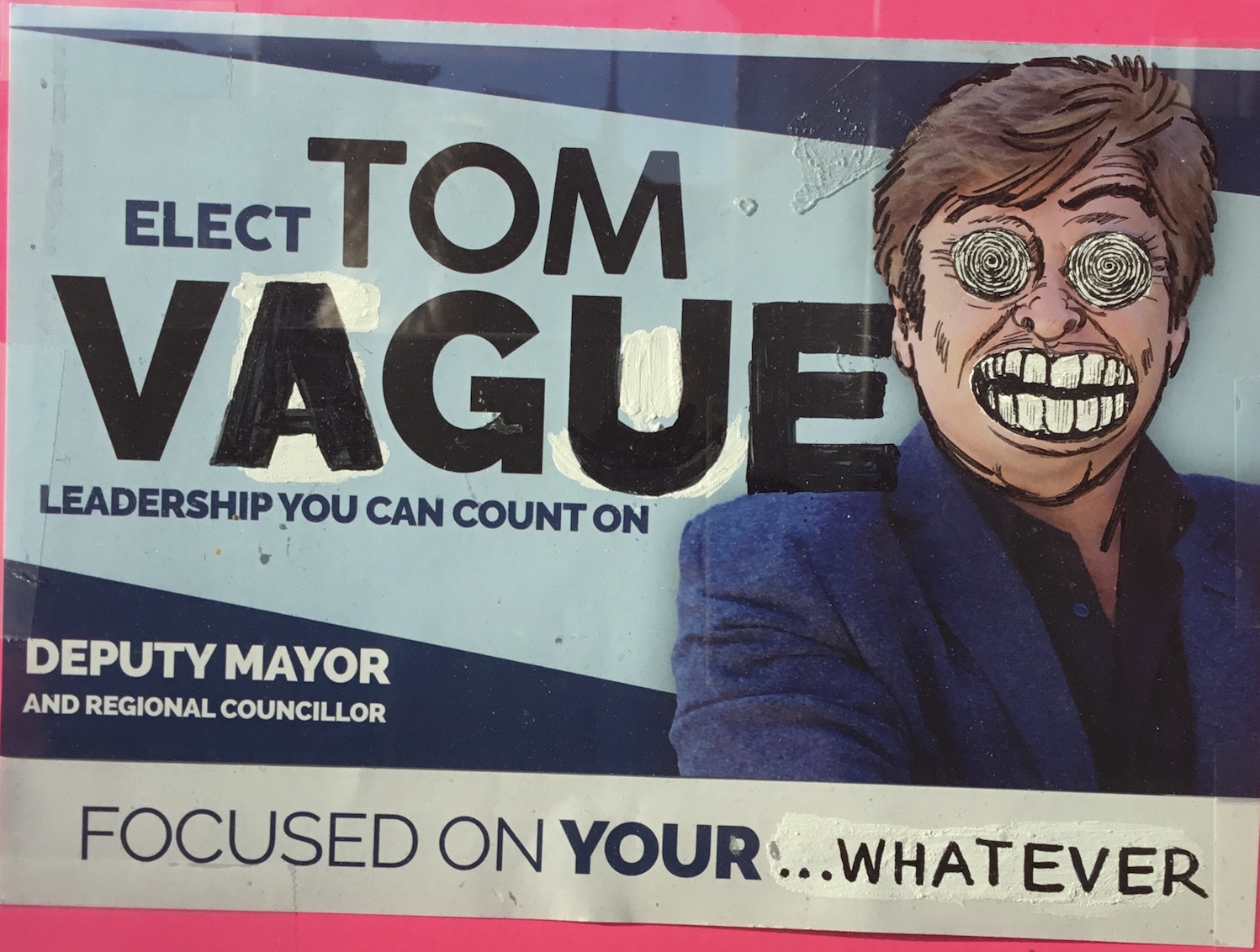 I am being pressed to give an answer. As if that's the biggest issue.
What's happening? Where are you going to be?
Why?
Personally, I'd rather the local press ask Tom Vegh why he didn't deliver on specific promises made to the voters in 2018. I'd like them to ask Vegh why, in his election flyers, he invents membership of task forces that don't exist.
Why does he make false claims for keeping tax rises low? Why does he take money from people in the development industry? Why does he vote to open up 12 square miles of open countryside for development? Why does he vote against his own Mayor, John Taylor, instead of supporting him?
Why does he dissemble when the facts that contradict him are readily available?
Why wouldn't he debate with me?
Disqualification
And why don't they ask him how he felt about facing disqualification after the 2018 election for spending over the statutory limit on self-funding? How did he feel about being bailed out by people in the development industry?
Why didn't he speak in the debate on John Taylor's motion at York Regional Council to give a capital grant of $1M to save the Inn From the Cold from itself becoming homeless?
Why are our local press and media so incurious? Why don't they just ask him?
Why does Tom Vegh lie? Serially.
No.
They just want to ask what I am doing on election night.
Gordon Prentice 21 October 2022
Cartoon from the Comic Shop, Main Street South, 2018
Details

Written by

Gordon Prentice
Yesterday I stumbled upon a YouTube video from the UK Parliament marking 20 years of televised proceedings of the House of Commons.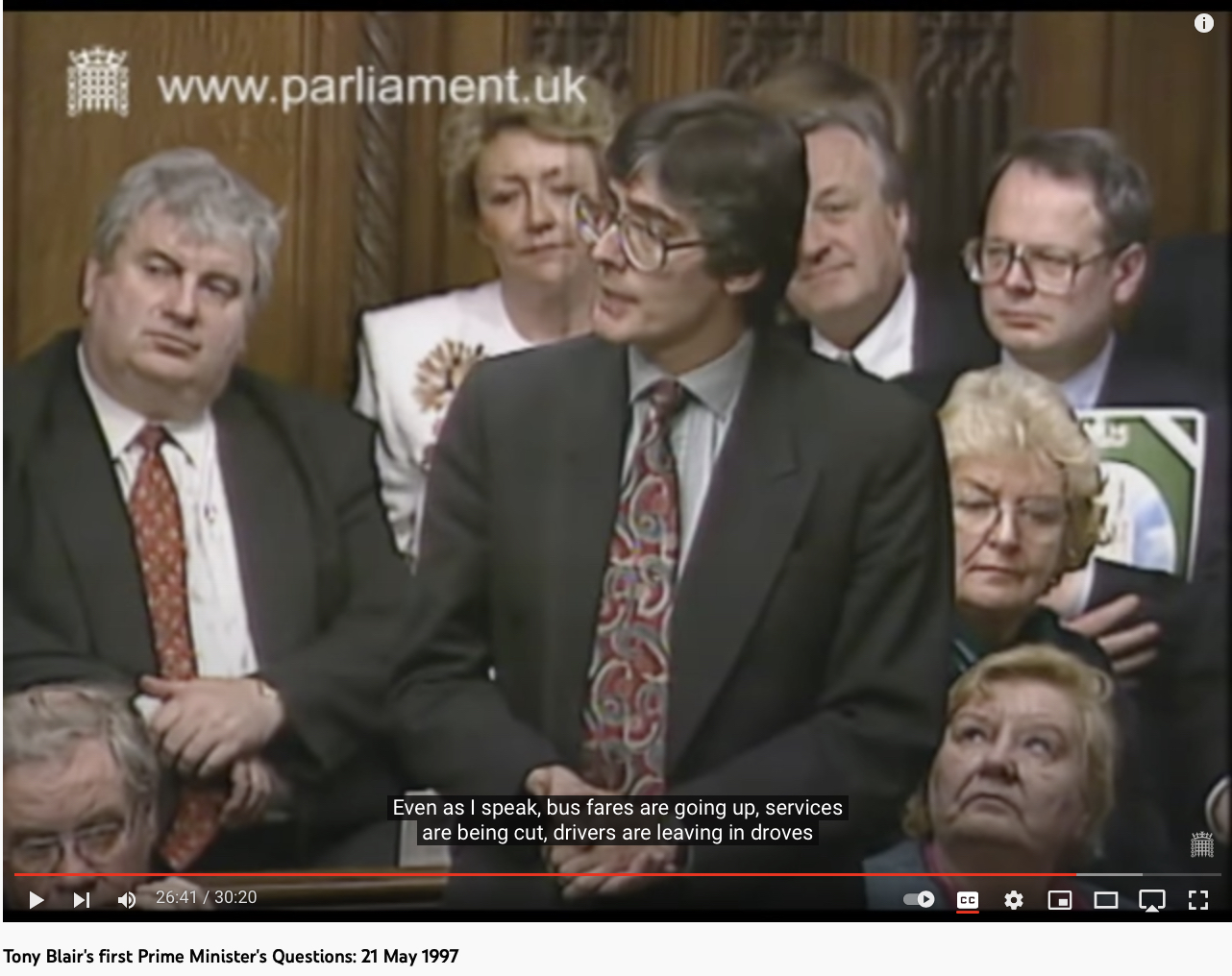 I had quite forgotten that I played a minor supporting role in Tony Blair's first Prime Minister's Questions on 21 May 1997.
I look a lot younger than I do today and the question I put to Blair was, on reflection and with the benefit of hindsight, delivered with too much intensity.
I point an accusing finger at the benches opposite.
"Does my right hon. Friend appreciate the indignation and outrage felt among bus passengers in north-east Lancashire, who have been left high and dry by Stagecoach? Even as I speak, bus fares are going up, services are being cut, drivers are leaving in droves and the situation is in crisis. Is not such a situation, where private monopolies have driven out public interest, a shaming indictment of the previous Government's policies?"
I still have the tie.
Use the red bar at the bottom of the screen to scroll to 26 minutes 25 seconds in.
Gordon Prentice 21 October 2022.
Details

Written by

Gordon Prentice
I have been blogging about sewage for years.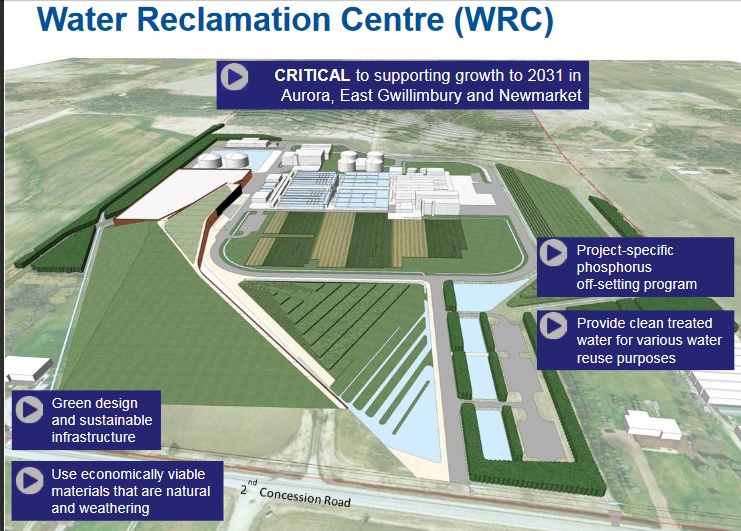 It's an important topic but, understandably, few of us want to talk about it.
Last year, with a Provincial election around the corner, the Ford Government paused York Region's plans for a new wastewater treatment facility in East Gwillimbury. The Environment Minister, David Piccini, told the Legislative Assembly the Region's plans were stale. He wanted a team of experts to look at the issue afresh and come up with recommendations. (Graphic: the project as described by York Region)
On 7 October 2021, he told MPPs:
"The proposal provided by York region in 2014 calls for a new waste-water treatment facility to be built in the town of East Gwillimbury. It would treat about 40 million litres of sewage per day. York region refers to this facility as a water reclamation centre and its process would involve four levels of treatment for waste-water, including microfiltration and reverse-osmosis waste-water treatment technology. This is leading-edge technology and its use in the Upper York Sewage Solutions project would be a first for Canada. The project also involves off-setting programs for phosphorus to reduce phosphorus through a variety of stormwater measures, such as retrofitting existing stormwater management ponds through the Lake Simcoe watershed."
"If passed, this bill will lay the framework, and this government will establish an expert advisory panel to dig into the options and their associated bodies of water and advise on the best possible solutions. I look forward to the expertise they will bring in a variety of areas, including land use planning and waste water infrastructure."
So, we wait to see what they come up with.
The treated wastewater either goes up to Lake Simcoe or down to Lake Ontario. It could also be used for irrigation.
Gotta go
But its gotta go somewhere.
As it happens, at an event a few weeks ago I found myself at the same lunch table as my new MPP, Dawn Gallagher-Murphy.
I delicately ask her what her views are on the North York Sewage Solutions project.
She says she will follow the recommendations of the "expert panel".
I tell her:
"No! No! No! You cannot sub-contract your judgement to a so-called panel of experts when you haven't read their report or their recommendations."
Surely, being an MPP means more than organising Corn Roasts and BBQs and cheering from the sidelines.
She should have a view on this critically important policy issue. Even if it is only provisional.
A blank stare is not really good enough.
Gordon Prentice 20 October 2022
Details

Written by

Gordon Prentice
The British Prime Minister resigns after 44 days.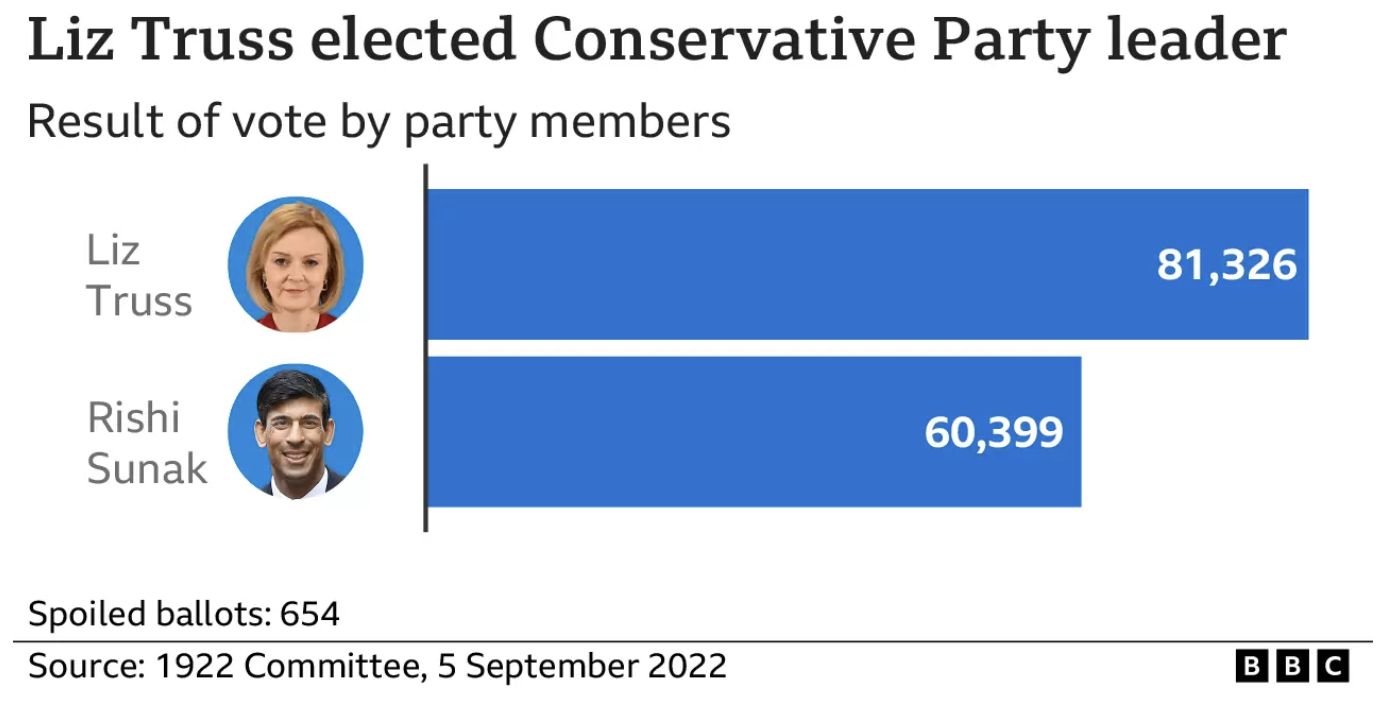 Good grief!
What on earth is happening to the UK?
The previous shortest serving PM was Sir Alec Douglas-Home who lasted for 366 days in the early 1960s.
This is how the Guardian's Simon Jenkins describes the chaos.
In her short resignation speech Truss says she has spoken to the King to notify him of her resignation as Leader of the Conservative Party. She goes on to say that a leadership election will be:
"completed in the next week".
A tiny sub-set of the UK population gave Britain Liz Truss
142,000 Party members voted in the leadership election that gave Liz Truss the keys to 10 Downing Street.
The Conservative Party in the country is older, whiter, wealthier that the nation as a whole. The membership is concentrated in London and South of England.
In the absence of a General Election (which doesn't have to be held until January 2025) Britain's next PM will be decided by Conservative Members of Parliament and a minuscule, unrepresentative Conservative Party in the country.
The former Chancellor of the Exchequer, Rishi Sunak, led in every round of voting by Conservative MPs.
In the last round of voting among MPs, Rishi Sunak received 137 votes and Liz Truss 113 votes. The two names then went on to the ballot for the wider Party's decision.
If Rishi Sunak decides to run he will be Britain's next Prime Minister.
Gordon Prentice 20 October 2022 9.50am
Update from the Guardian at 10.26 pm eastern. Note: Party members are to be given a say - not just Conservative MPs.
Nominations for the next PM opened tonight and will close at 2pm on Monday. Candidates will need a minimum of 100 nominations to proceed to the ballot. There will be an indicative vote of MPs once there are two candidates.

The first ballot of MPs will then be held between 3.30pm and 5.30pm on Monday. If there are three candidates, the candidate with the fewest number of votes will be eliminated.

The result will be announced at 6pm on Monday. If a second vote is needed (indicative), this will be held between 6.30-8.30pm on Monday. The result will be announced at 9pm.

If there are two candidates, the Tory membership will get to vote again and a winner will be picked by Friday.

Labour leader Keir Starmer said his party has a manifesto "ready to go" if there is an early election. He told the BBC if the Tories were to replace Liz Truss with Boris Johnson, that would make the case for an early election even stronger. The Liberal Democrats say the Conservative party should block Boris Johnson from standing again.

A senior MP in Rishi Sunak's previous leadership campaign said they expect him to stand again, according to the Guardian's Jessica Elgot.

Kemi Badenoch, Suella Braverman are also expected to stand as leadership candidates.

Michael Gove and Jeremy Hunt, the chancellor, have been ruled out of the leadership race.
Details

Written by

Gordon Prentice
When I arrive at Stonehaven Avenue – just by Stonehaven Elementary School - Vegh lawn signs are everywhere.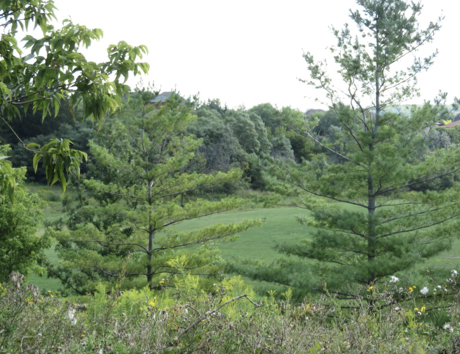 Take a look now.
My canvassing falls into the usual pattern. I knock on doors with a Vegh lawn sign outside.
I look for people who will actively defend Vegh and his record. There are none.
I want to hear what people see in Tom Vegh.
I am happy to spend as long as it takes to talk about Tom Vegh's record – how he took money from the very people who want to redevelop the old Police recreation lands at Stonehaven. I can name names. And I do.
Joanne Barnett of Marianneville gave money to Tom Vegh in 2018. Along with lots of other developers.
People are concerned about what may happen to their neighbourhood. And the views that will be lost forever. (photo: right)
Vegh's support is flakey to non-existent.
As I am walking back to my car I see a couple gazing at my lawn sign on the other side of the street.
She has her phone out, taking a photo of my QR code. This is the first time in the campaign that I have actually witnessed someone doing this.
I cross over the road and get talking to them.
We talk about things.
And I don't ask them for their vote.
There's no need.
Gordon Prentice 19 October 2022