Details

Written by

Gordon Prentice
There's big money to be made in developing land. Just ask former Progressive Conservative MPP Frank Klees who makes millions from "facilitating" these things.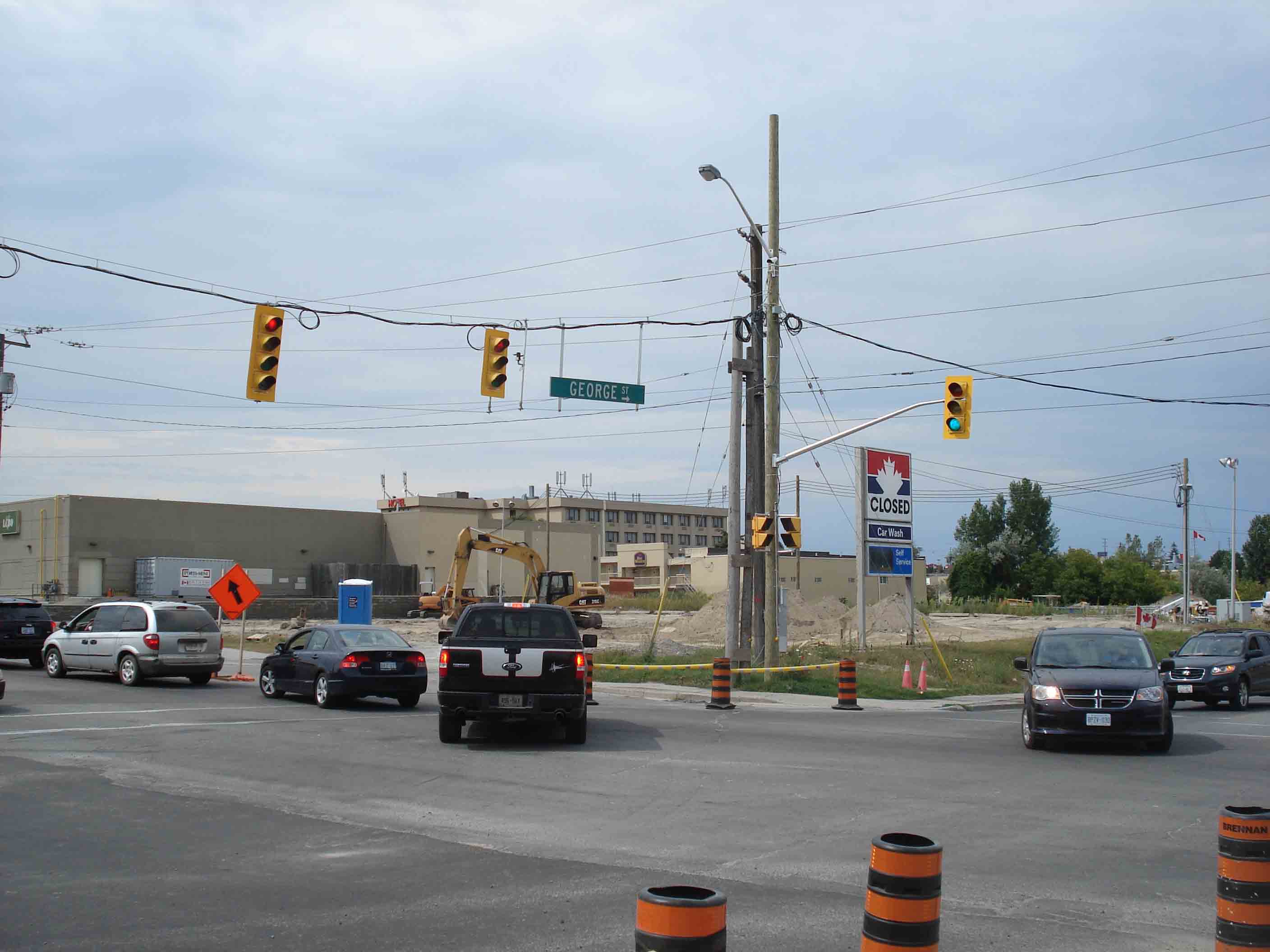 But it's also possible to make millions by buying land and doing nothing with it, simply waiting for its value to increase. This happens in Newmarket and all across Ontario. Property speculators secure planning approval for major schemes and then sit on their hands.
Seven years ago I blogged about Tri-cap properties who have planning permission to build a 20-storey condo with 280 units at the intersection of Davis Drive and George Street. Approval was granted 11 years ago. The same outfit owns vacant land at 22 George Street where planning approval was granted an astonishing 27 years ago (in 1993) for a 12-storey condo with 115 apartments. Nothing has been built. (Photo right of Davis and George in 2013 and below the same site in July 2020 - after millions of dollars of public money had been spent upgrading Davis Drive.)
Land-banking
Tri-cap is into "land-banking" in a big way but they release and develop land when it suits their purpose. (The employment land between Harry Walker Parkway and the 404 is currently being developed.)
But I am left wondering how many condos across the Province have planning approval but nothing gets built because of an investment strike by landowners. Sitting on decades-old planning approvals for condos is a sin when so many people in Newmarket are crying out for affordable accommodation. It's not against the law but it is clearly against the public interest.
Once planning approval is granted it "attaches" to the land (as the lawyers would say) and cannot be withdrawn without massive compensation being paid to the landowner. A simple and elegant solution is to time-limit the planning approval. If work hasn't started within, say, five years the permission is withdrawn.
Planning approvals
This is what happens in the UK where planning approvals lapse after three years if shovels aren't in the ground by then. Once the approval is timed-out a new application would have to be submitted to the municipality.
Of course, there would have to be safeguards. Here in Newmarket, for the moment, there is insufficient sewage and wastewater capacity which restricts the number and size of developments which are allowed to proceed even if they have planning approval. But these "servicing allocations" are a temporary stop-gap until the capacity issues are resolved.
As municipalities do their best to manage intensification within their own boundaries, the Provincial Government is currently out to consultation on plans to open up more land to development outside the built-up areas. Ford wants municipalities to identify the land needed for development up to 2051. Critics fear this will encourage sprawl.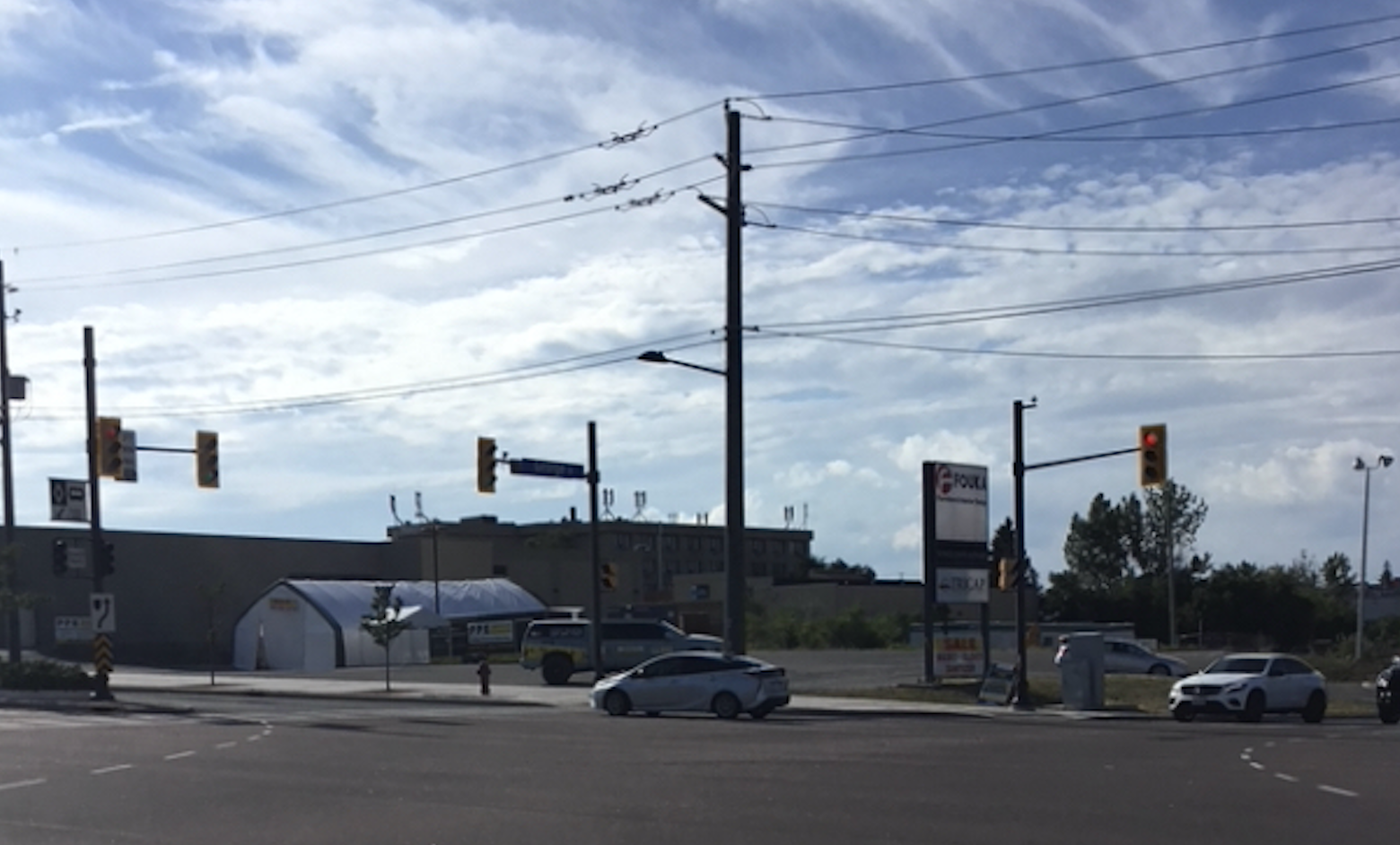 The consultation closes this coming Friday (31July 2020) and the Town's planners sensibly are recommending (a) growth is concentrated in areas with the infrastructure to handle it and (b) policies requiring more affordable housing (through inclusionary zoning) are implemented.
Greenbelt and Whitebelt
The Greenbelt is off-limits to developers but with Doug Ford you never know. He told his friends he would open up big chunks of the Greenbelt to development and then changed his mind when he was caught on camera and the video got out. Over time, he forgets what he has promised.
Ford's proposed amendments to "A Place to Grow" will inevitably put pressure on the so-called "Whitebelt" – lands between the boundaries of the urban areas and the Greenbelt which are shown white on Growth Plan maps and which are not protected from future development.
Tim Gray, Executive Director of Environmental Defence, told the Globe and Mail last month:
"It's a big gift to land speculators who have bought up farms in the whitebelt, because once you get (the land) redesignated, its value goes up (by) orders of magnitude."
Frank Klees is going to be a busy boy.
This email address is being protected from spambots. You need JavaScript enabled to view it.
Details

Written by

Gordon Prentice
Tomorrow the City of Toronto will commemorate the Danforth Tragedy that occurred on 22 July 2018.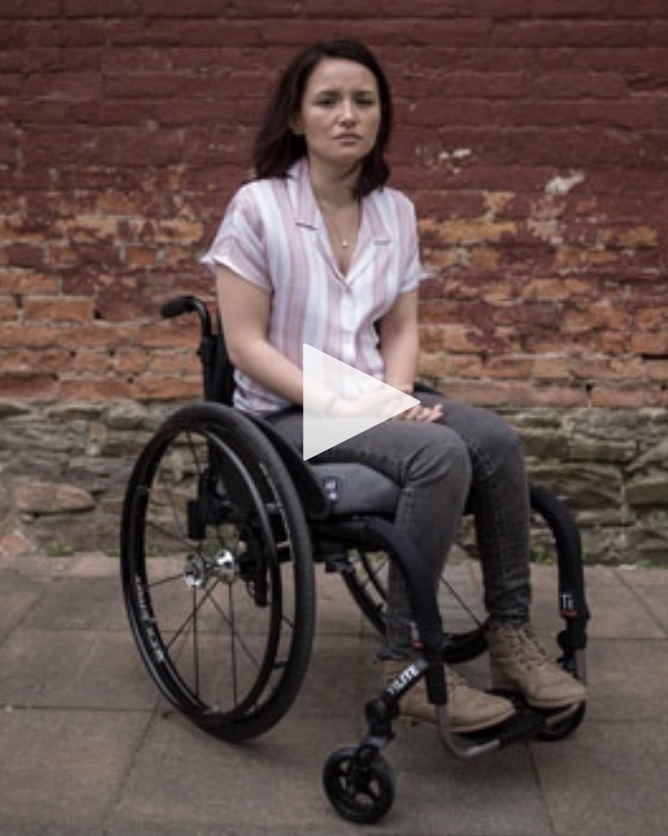 Two girls were killed by the gunman Faisal Hussain and 13 others left seriously wounded, many with life-changing injuries. Danielle Kane (right) was paralysed from the waist down and is now confined to a wheelchair.
The Federal Government has promised to tackle gun violence but its record so far has been truly lamentable. Three months after the Nova Scotia massacre we still don't know what kind of inquiry to expect. We hear the sound of silence.
Newmarket-Aurora MP, Tony Van Bynen, reverting to type, is mute. The most we can expect are platitudes on Twitter. And images of tartan scarves on doors.
No reply
I have written to the Public Safety Minister, Bill Blair, on four occasions about gun violence and not once have I received a reply nor even an acknowledgement.
Six months ago I asked Van Bynen, for his views on the Government's proposed ban on assault weapons. Municipalities were to be given powers to restrict or ban handguns in their own areas. An impractical and lunatic idea. He acknowledges my letter three months later, just after the Nova Scotia massacre, and says he has forwarded it to the Minister.
If nothing else, Van Bynen is a loyal foot-soldier. As a newly minted Liberal he is determined not to step out of line on handguns - even though he believes a ban makes sense.
Class action
I ask him to raise the issue of gun violence in the Liberal caucus and seek a meeting with Bill Blair. No reply. I ask him to table Parliamentary Questions on the number of people who had been left permanently disabled as a result of a handgun assault. No reply. I ask if he would support the class action lawsuit being brought by the victims of the Danforth shooting against the gun-maker Smith and Wesson. No reply.
Tomorrow would be the time to say something about Danforth.
But I am not holding my breath.
This email address is being protected from spambots. You need JavaScript enabled to view it.
During last October's federal election campaign Van Bynen told the voters:
"I believe that we should be banning handguns because they turn dangerous into deadly situations and we can't afford to have that happen… In my view, if you have a handgun, you're done."
Update on 23 July 2020: From the Toronto Star: Families of Danforth victims still hurting.
Update on 24 July 2020: From the Toronto Star: "Wholly insufficient" After waiting months, families of Nova Scotia shooting victims say a review panel that can't compel witnesses or make binding recommendations falls far short of the public inquiry they were seeking. From the Globe and Mail: Families upset over limits in review of N.S. mass shooting.
Update on 28 July 2020: From the Globe and Mail: Nova Scotia protestors continue to push for a public inquiry. (Van Bynen is silent on this.)
Update on 29 July 2020: From the Toronto Star: Federal Government concedes public inquiry into N.S. mass murder.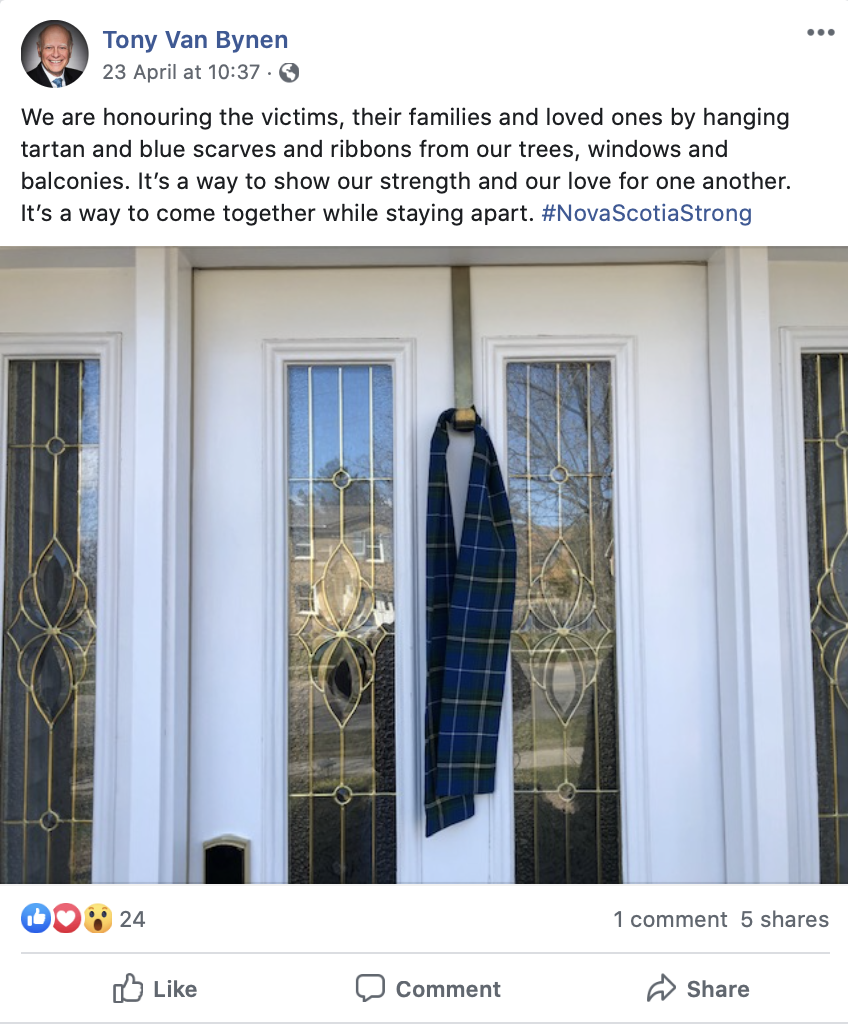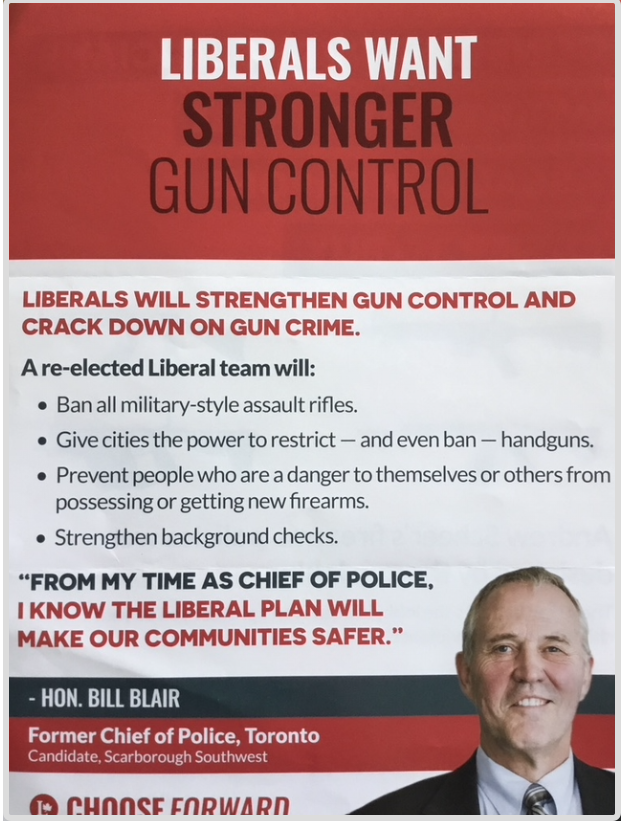 Details

Written by

Gordon Prentice
Back Story: In recent years the Town has grown increasingly concerned about inappropriate development in established residential neighbourhoods. The appearance of huge "monster homes" towering over neighbouring properties prompted the Council to act.
The Town brought in an Interim Control By-Law (ICB) which froze development pending the completion of an established neighbourhoods study. This report will identify those areas in Newmarket where new rules on compatibility will apply. Until the study is completed, property owners can request an exemption from the ICB to allow an individual development to go ahead.
The ICB prohibits the following in many parts of Town:
Increasing the height of residential dwellings
Building new residential dwellings on vacant lots
Expanding the floor area of existing residential dwellings by 25% or more
Rebuilding a residential dwelling with 25% or more floor area
Twenty Townhouses
At 1 p.m. on Monday, 27 July 2020 Newmarket Council will ask the public in an "electronic meeting" what they think about a new development proposal in Gorham Street which will see twenty town houses and two semi-detached units built on land currently zoned for single family dwellings. (see photo right) The proposed zoning by-law amendment drives a coach and horses through the existing permitted uses.
Many local people are hoping this part of Gorham will be designated as an Established Neighbourhood where special rules on compatibility will apply. They point to houses in the immediate area that were built more than a century ago.
Although some elected officials dispute this, the townhouse land is on land identified by the Interim Control By-law and regulated by it. (click "read more" at bottom and scroll down to see the map.)
Many folk are up in arms about the proposed electronic public meeting being foisted on them in the sweltering dog days of summer, in the middle of the Covid pandemic. The only information currently available is a site plan. As I write, there is no other supporting documentation available on the Town's website which gives information on current planning applications. (Gorham is in the Ward 2 list.)
Up-in-the-air.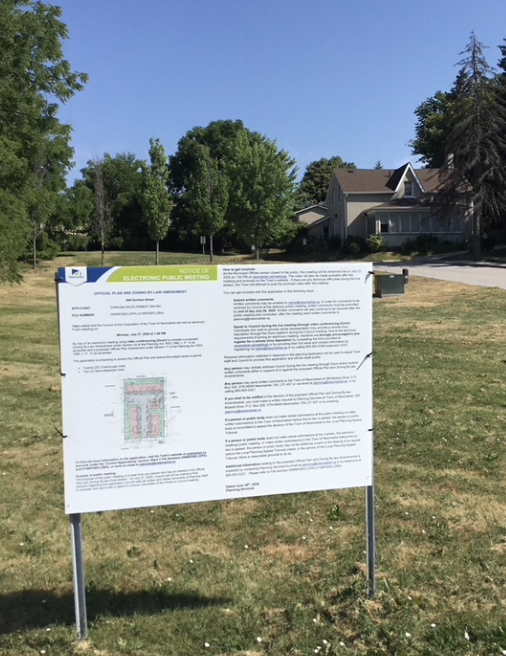 No-one seems to know when the Established Neighbourhood Study will be completed and considered by Council. In the light of this uncertainty the Council has extended the Interim Control By-law until January 2021.
At the electronic Council meeting on 29 June 2020 the Mayor, John Taylor, said he looked forward to the day when the Interim Control By-law was no longer needed:
"We are in a process of flux – moving from one set of policies to another. We look forward to getting back to the days when it is very clear and they (proposed developments) are or are not allowed... We will be in that position, hopefully, in about six months and it has obviously been delayed by Covid and other things."
At that council meeting an earlier decision of the Committee of the Whole (on 22 June 2020) to reject a proposed development in Beechwood Crescent was dramatically reversed. At the eleventh-hour Taylor said he had changed his mind as new information became available. He said the Beechwood house would only have a roof line 3' above its neighbours and there would be no loss of trees which was an early concern. And in terms of square feet it couldn't be regarded as a "monster house". He conceded his views were in large part subjective and others may take a different view.
The sole councillor voting against the exemption from the Interim Control By-Law was Ward Councillor Bob Kwapis (photo right) who called for the application to be deferred until the Established Neighbourhoods Study had been concluded.
"… I need to say no to this exemption. I have to wait until the criteria comes back on what is compatible and what is not (compatible) and… we have the criteria of what is the actual Established Neighbourhood framework."
That logic should apply to Gorham. We are not talking about a three-feet increase in the roofline but the insertion of twenty townhouses into a neighbourhood currently with none.
(You can read Bob Kwapis's remarks below and see it on the video here at 2 hours 5 minutes in.).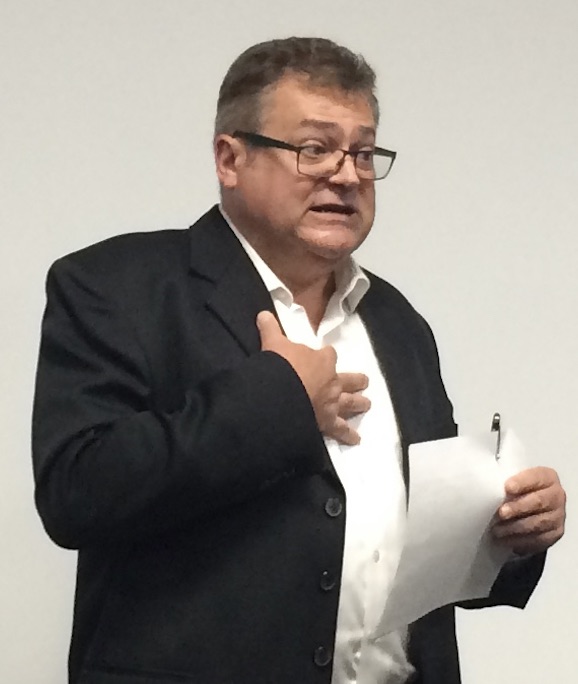 What should happen now?
The Town should confirm that the Gorham lands fall within the area regulated by the Interim Control By-law.
If the developer wishes to proceed with the application without delay he should apply for an exemption - just like anyone else.
Seems to me it is complete madness to ask people for their views on the townhouse development before the Established Neighbourhoods Study is available. That could change everything.
And once we have the ENS there is bound to be a debate on its recommendations and the areas which are to be designated "established neighbourhoods". A designation could have far reaching implications – not just on the nature of property alterations and development but also on property values.
The Gorham consultation should be postponed. The development land falls squarely within the established neighbourhoods study area.
This email address is being protected from spambots. You need JavaScript enabled to view it.
Update on 13 July 2020: The Town has now made the complete application available to the public. You can see the documents here. The applicant's Planning Justification Report is here.
Update on 15 July 2020: Town gives notice on its website of electronic public meeting on Gorham on 27 July 2020.
Update on 17 July 2020 from Newmarket Today: Proposed 22 unit townhouse complex on Gorham gets public airing.
Update on 20 July 2020: Ward councillor Victor Woodhouse gives notice to the Committee of the Whole that he will move a motion at Council on 27 July 2020 deferring consideration of the Gorham application until 31 August 2020 (provisional). The Established Neighbourhoods Study is to be considered in a statutory meeting on 31 August 2020.
Update on 28 July 2020: Council votes to defer Gorham until 31 August 2020. Watch councillors debate the issue here.
Update on 4 September 2020: Neighbours say no to proposed development.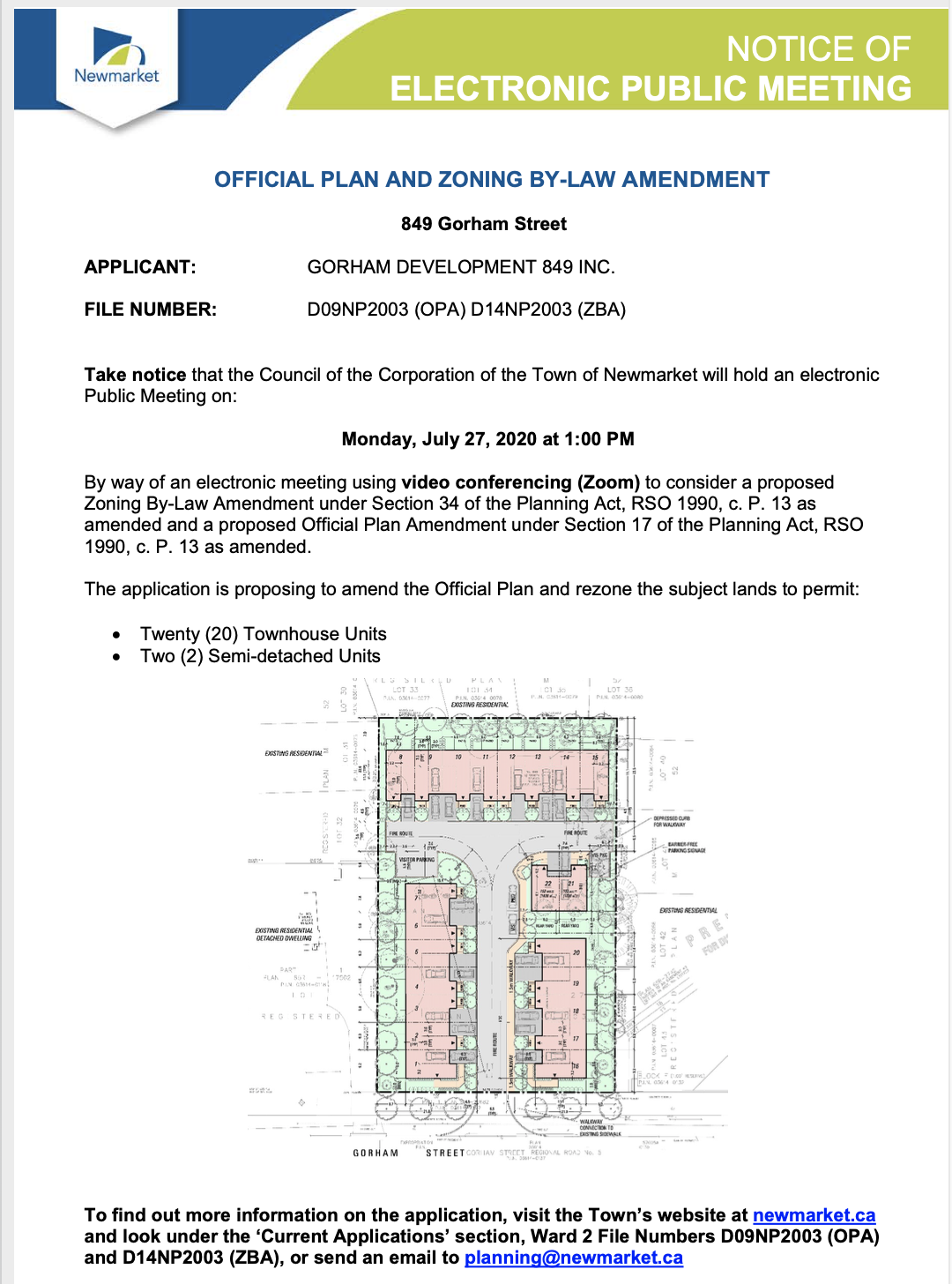 Details

Written by

Gordon Prentice
On Saturday (27 June 2020) the Toronto Star carried an eye-catching full page advertisement from the Ontario Nurses Association which represents more than 68,000 registered nurses and health care professionals and more than 18,000 nursing student affiliates providing care throughout Ontario's health care system.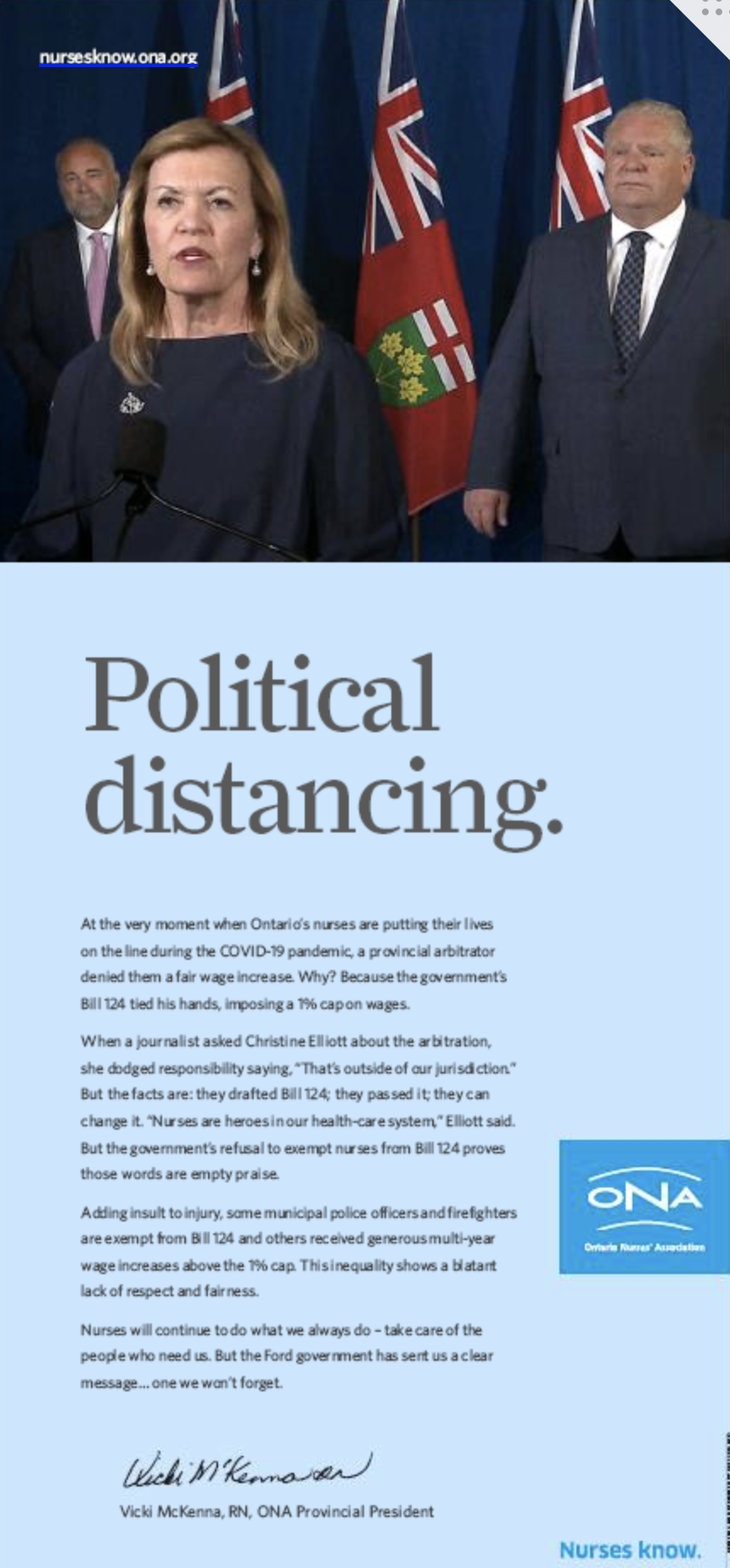 The nurses are upset their pay increase has been pegged at 1% for each of the next three years. Many people in the health care sector have to rely on arbitration to resolve bargaining disputes. They are deemed to be essential service workers and do not have the right to strike.
Nurses told 1% and no more
The nurses advertisement, blistering in its condemnation, tells us:
"At the very moment when Ontario's nurses are putting their lives on the line during the Covid-19 pandemic, a provincial arbitrator denied them a fair wage increase. Why? Because the Government's Bill 124 tied his hands, imposing a 1% cap on wages."
"When a journalist asked Christine Elliott about the arbitration, she dodged responsibility saying, "That's outside our jurisdiction." But the facts are: they drafted Bill 124; they passed it; they can change it. "Nurses are heroes in our health care system," Elliott said. But the Government's refusal to exempt nurses from Bill 124 proves those words are empty praise."
Full of praise
Christine Elliott, Health Minister and MPP for Newmarket-Aurora, is forever praising nurses.
In March she told us it was critical to protect
"…our frontline nurses who are fighting to protect us from COVID-19 every day,"
She repeatedly and effusively thanked
"our nurses, doctors and frontline care workers for their extraordinary dedication and commitment as we continue to work together to protect the health and well-being of Ontarians."
On 12 June 2020 she told us:
"Nurses are heroes in our health care system. They have risen to the challenge. The matter (of their pay claim) was heard by the arbitrator. It was an independent process, protected everyone's rights. And so that isn't something for us to question. That's outside of our jurisdiction."
Ford: "I'd just give them the bank"
Earlier, the Premier, Doug Ford, was singing their praises - remarks captured by the Toronto Star's Queen's Park reporter, Robert Benzie. On 30 March 2020 Ford gushed:
"If it was up to me, I'd just give them the bank."
Of course it's up to Ford even though Buck-a-beer seems not to realise this.
Hands tied - otherwise 1.75%
In his decision on nurses' pay on 8 June 2020, the adjudicator John Stout said his hands were tied by the legislation (Bill 124) brought in by Doug Ford's Government.

He says the public sector wage restraint legislation, the Protecting a Sustainable Public Sector for Future Generations Act, 2019 (Bill 124) caps any increase to 1% for the next three years. He goes on to say (in paragraph 33):
"We are constrained by the application of Bill 124 and we can only award a 1% salary increase for each twelve-month period of the (three year) moderation period."
Stout then says that under normal circumstances he would have awarded the nurses
"a wage increase of at least 1.75% to keep nurses in line with other hospital employees who already settled their collective agreements for this period of time."

Spitting feathers
No wonder the nurses are spitting feathers. And to add insult to injury the Ontario Nurses Association wrote to the President of the Treasury Board, Peter Bethlenfalvy, on 13 January 2020 asking for an exemption from the wage restrictions and they were ignored. To this day the former "international leader in the financial services sector" hasn't bothered to reply.
Ford and Elliott knew exactly what they were doing when they brought forward Bill 124. Although neither spoke in the debates, on 7 November 2019 they both voted for the Bill at third reading – the last legislative stage before Royal Assent – knowing that it would cap nurses' pay for three years. For Elliott to say now that the matter is outside the Government's jurisdiction is duplicitous.
Elliott knows what she is doing
Before joining the Ford Government as Health Minister she was the Patient Ombudsman (Salary $203,543). And before then she was the PC's Health Critic in the Ontario Legislature for many years. Elliott knows how nurses' terms and conditions are determined. She knows how the system works - inside out.
The nurses say they will continue to do what they always do – take care of the people who need them.
"But the Ford Government has sent us a clear message… one we won't forget."
A politician to her fingertips, Elliott is clearly banking on the rest of us forgetting even if the nurses won't.
This email address is being protected from spambots. You need JavaScript enabled to view it.
Details

Written by

Gordon Prentice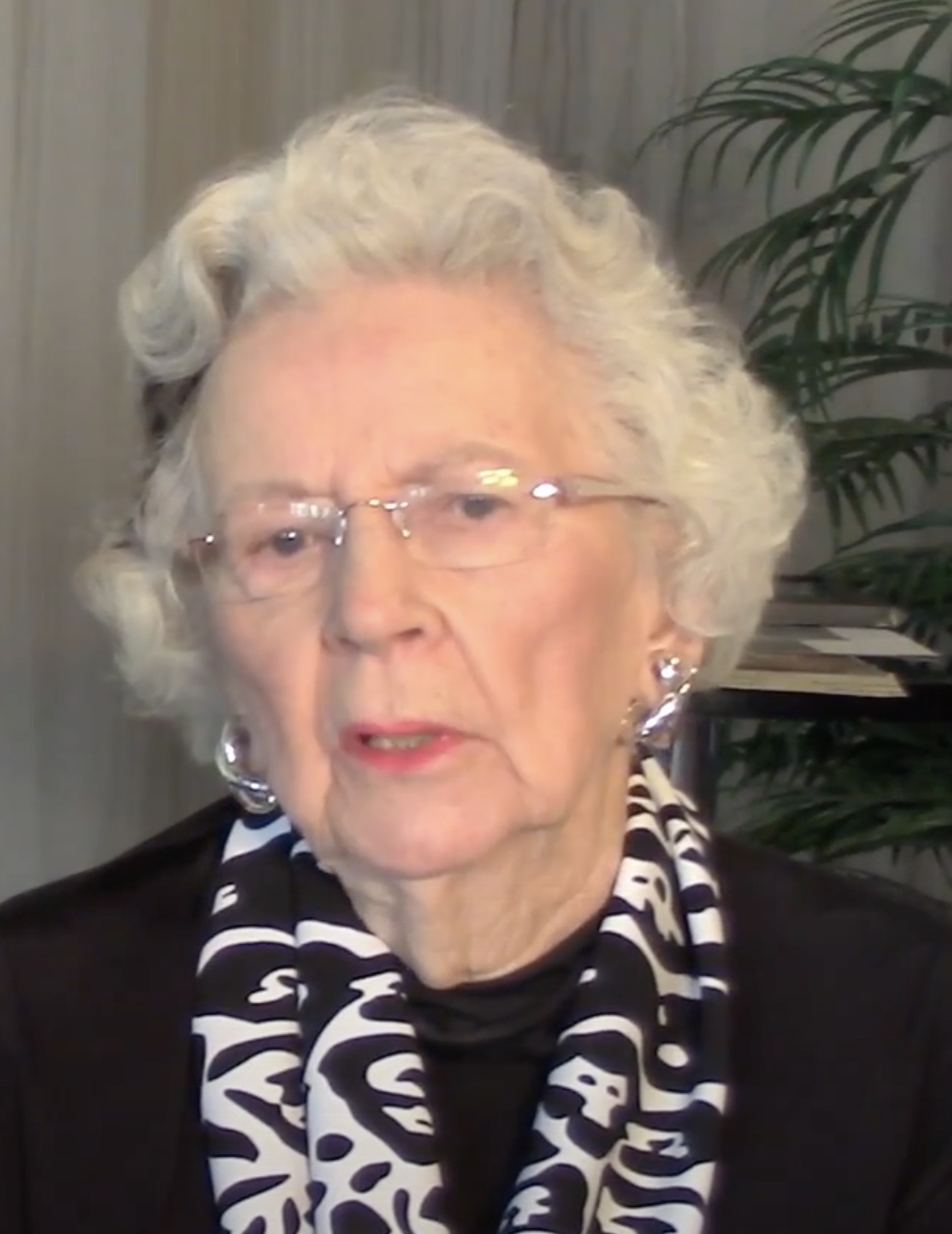 Newmarket's Margaret Davis is a truly remarkable woman.
She celebrates her 98th birthday today, sharp as a tack and still going strong. She has always been involved in the life of the Town, running things, organising events and, generally, making things happen. She is mad about tennis.
I got to know Margaret during the long battle to save the Clock Tower. She was resolutely opposed to Bob Forrest's plans to redevelop the Town's historic Main Street and was a key player in persuading the Town to reject the project.
She set up the Newmarket Bridge Club and has been its President for an astonishing 32 years. She says:
"I haven't called an Executive Meeting yet. If it's running along OK why bother!"
Margaret co-founded the Newmarket Figure Skating Club in 1951 with Sally Brice and hired a black professional skating coach, Harold Hartley, who she says was great. Despite this he was forced out after a year by some members of the Executive Committee who were clearly racist. She warned them that if Harold were forced out it would be a disgrace and that she and Sally would resign. And they did.
68 years later she still rails against injustice, determined to see the last of Donald Trump. She'll outlast him. No question about it. She tells me:
"I've had so much fun in my Nineties I think I'll go for the Hundreds!"
This email address is being protected from spambots. You need JavaScript enabled to view it.
In Newmarket, at the last census in 2016, there were 25 men and 100 women between the ages of 95-99 and 5 men and 20 women over the age of 100.
Watch Margaret's interview in 2017, talking about her life.