Details

Written by

Gordon Prentice
Tom Vegh's Signature Promise in the 2018 election was a new Library and Seniors' Centre. (see Tweet right)

It all turned to dust.
If Vegh had argued the case with his council colleagues in early 2019 and lost, I would have forgiven him. That is the way the world turns.
Instead, he chose not to make the case for a new library - as he had promised the voters only a few months earlier. He stayed silent. It was monumental cowardice.
I suppose he has learnt his lesson. In this election he is promising nothing.
He says he wants to finish projects started by others.
Gordon Prentice 19 October 2022
Details

Written by

Gordon Prentice
Tom Vegh's latest post on Facebook is inaccurate and misleading. (see right and below)

Vegh says:
"York Region Official Plan protects 71% of all York Region from residential, industrial or commercial development and does not allow these types of developments on environmentally-sensitive lands."
The York Region Official Plan says:
"York Region contains some of the most significant and environmentally sensitive geological landforms in Ontario, of which the most predominant is the Oak Ridges Moraine."
Vegh voted for the development of Oak Ridges Moraine land in Whitchurch and Stouffville.
He says:
"The York Region official plan allows municipalities to build parks, playgrounds, sports field and trails on environmentally sensitive lands."
But only because he voted to change the official plan - which has now been submitted to the Province for approval.
Newmarket's Mayor, John Taylor voted to reject amendments which would allow prime agricultural land to be converted to other uses such as tennis courts and soccer pitches. Vegh voted in favour.
Vegh voted to open up over 12 square miles of open countryside for development. Taylor voted against.
Gordon Prentice 19 October 2022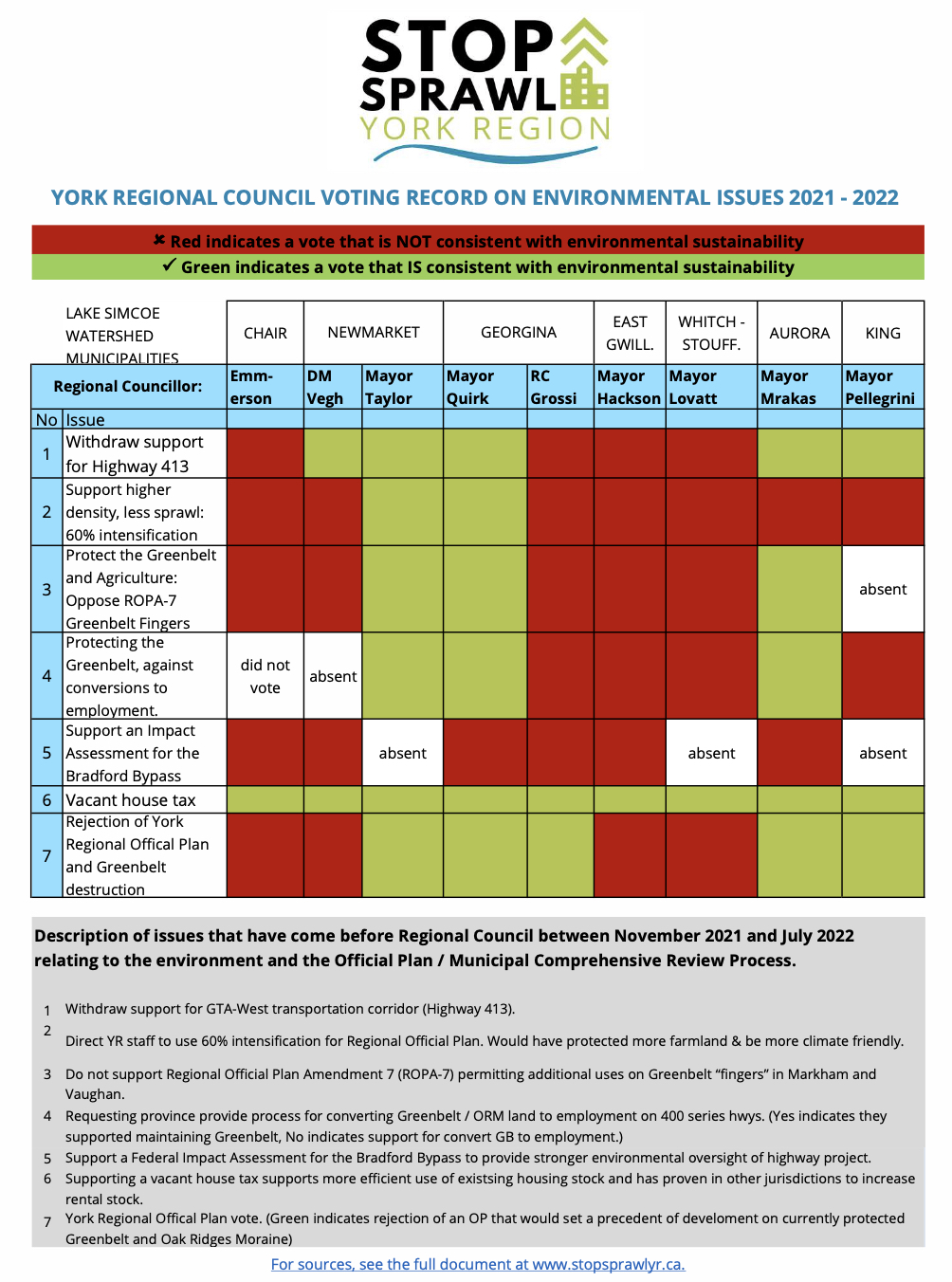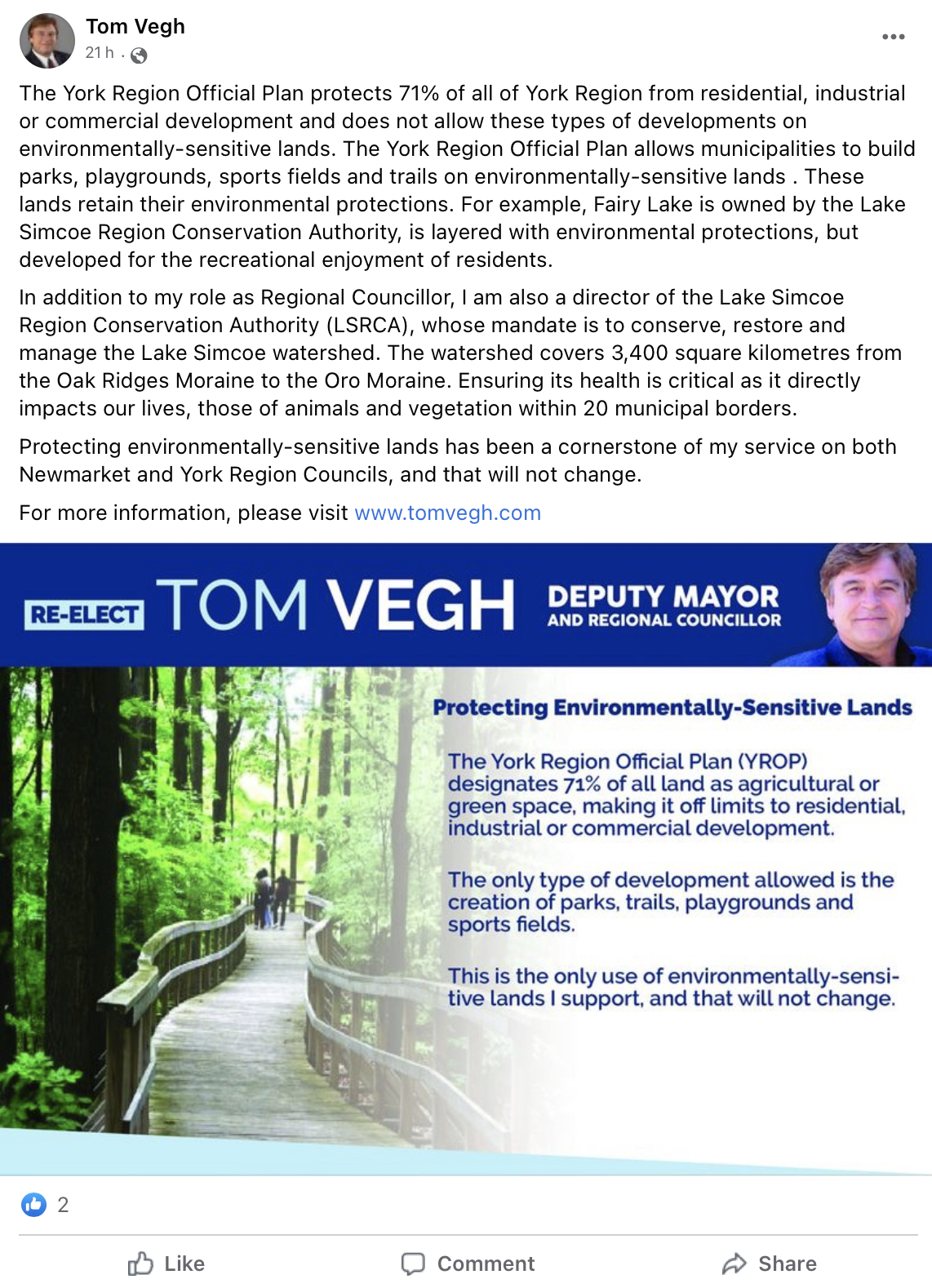 Details

Written by

Gordon Prentice
Regional Councillor Tom Vegh, a former Executive Director of the Inn From the Cold, sits on his hands and refuses to speak in a debate at York Regional Council last month when his own Mayor, John Taylor, is making the case for a $1M capital grant to the homelessness organisation.
What is going on?
What's the story?
Gordon Prentice 18 October 2022
Details

Written by

Gordon Prentice
The population of York Region is bigger than five Canadian Provinces: PEI, Newfoundland and Labrador, New Brunswick, Nova Scotia, Saskatchewan, and it's rapidly closing on Manitoba. Yet the person who leads York Region, Wayne Emmerson, is indirectly elected by 20 people.
He is now seeking a third term from his 20 strong electorate.
He steers policies and strategy. He can declare a state of emergency.
And his vote has the same weight as the directly elected Mayors and Regional Councillors who serve on the Regional Council.
He should be elected by the voters at large not by a tiny group of his colleagues.
In March 2016 I made the argument to a Committee in Queen's Park. The case for direct election is as compelling as ever.
Here is my take on it all.
Gordon Prentice 19 October 2022
Details

Written by

Gordon Prentice
It is Tuesday and it is raining off and on. It is cold and squally.
You may wonder why I should be pounding the streets and talking to the voters when I have the option of chatting on Facebook to many more, all from the comfort of my little office at home.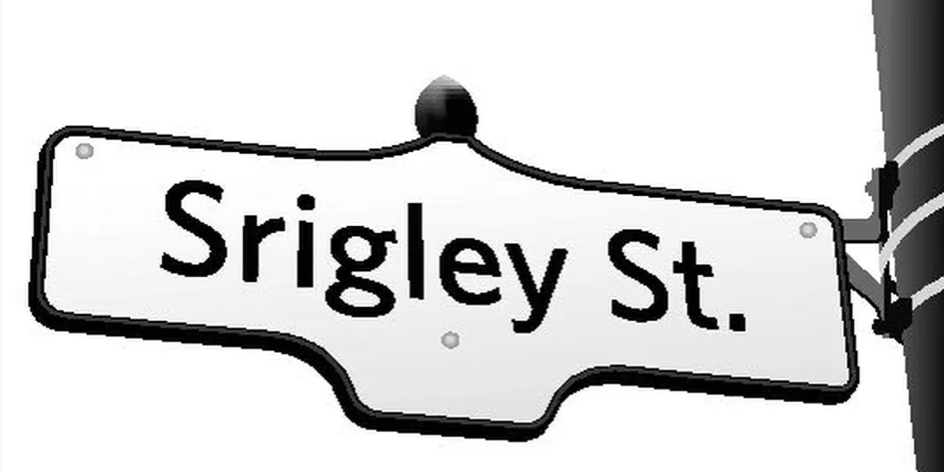 Answer. I discover all sorts of things I would never find out just by staring endlessly at my computer screen.
I am fascinated by the story of a Canadian originally from Northern Ireland who immigrated here in 1955. He worked for the Post Office and then became a sign-writer. He tells me that for twenty years he did the little plaques you see on the side of old houses all over downtown Newmarket. We go on to talk about the election.
I am struck by the number of empty houses on Srigley. The tell-tale sign is the huge black padlock hanging on the front door. And the Vegh sign on the lawn outside.
Many of the old bungalows have been bought up, only to be demolished and replaced with new, much larger, dwellings.
Evolving neighbourhoods
This is a very familiar story. How do you allow neighbourhoods to evolve while retaining their essential character?
One resident points from his doorstep to three separate locations where new homes in the modern style have replaced the former bungalows. He tells me:
"The ceilings are 10 feet high".
The Town now has a policy for regulating development in stable residential areas after dragging its feet for years.
The monster home at 1011 Elgin Street - which I made a big song and dance about in 2017 - proved to be the catalyst for change.
Gordon Prentice 18 October 2022