Details

Written by

Gordon Prentice
What should we make of Tom Vegh?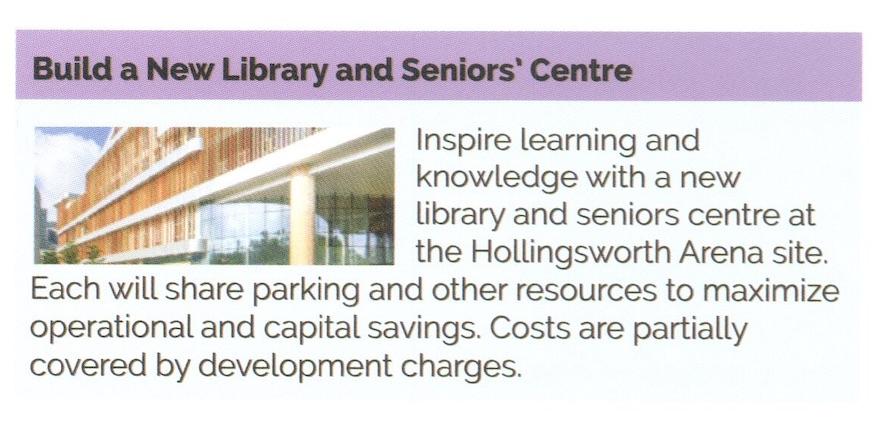 Newmarket's Deputy Mayor and York Regional Councillor is now a full-time politician with a salary to match. He is in a position where he could, theoretically, make a difference. But, so far, he has proved to be a complete dud.
During last year's election Tom Vegh promised that the voters' priorities would be his primary focus. His campaign literature highlighted one of those priorities - a new library and seniors' centre at Hollingsworth Arena site.
Voters could be forgiven for believing he was deadly serious. His campaign flyers pointed to his "leadership roles", someone with heft. We learn he was Vice Chair of the Newmarket Public Library and Chair of the Town/Library Efficiency Task Force.
Getting results
Last October Vegh told us he had:
"a solid understanding of the issues and needs of our town and a proven track record of getting results".
On 8 April 2019 the Town's Committee of the Whole received a staff presentation and report on decommissioning the old Hollingsworth Hockey Arena where Vegh planned to have his new library and seniors' centre. Instead of telling us about his exciting plan for a new library he called for a "brainstorming" workshop:
"We can speak to our constituents. We can bring forward our ideas as part of the process… A bit of brainstorming from Council on what we would like to see for that site in addition to something coming back from the staff based on whatever they feel it should be based on."
Vegh has had years to ruminate about Newmarket Public Library but, typically, he was displaying none of the leadership he constantly boasts about. His solution is to have another workshop.
Last week I sat in on a Newmarket Library Board meeting where the Library Chief Executive Todd Kyle was updating Board members on the Town's latest strategic priorities exercise and the implications for new or enhanced library facilities.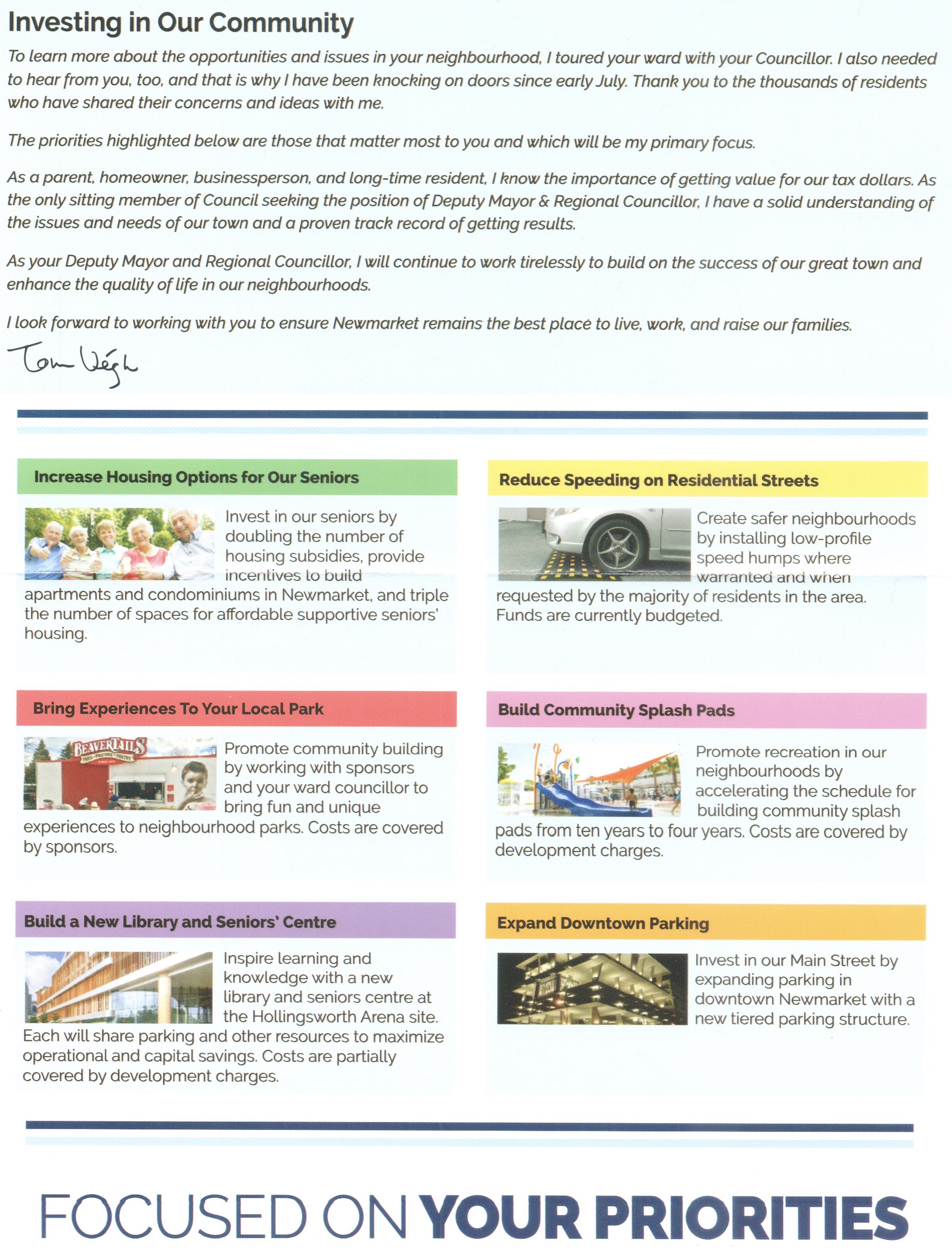 Who are these people? Why are they here?
There were two of us (members of the public) sitting in on the meeting. I found the atmosphere slightly strained. It was as if Board members were asking themselves: Who are these people? Why are they here and what do they want?
After the Board had dealt with some confidential matters we were ushered in to the tiny Board Room by Todd Kyle and took our seats. Unusually there was no greeting from the new Chair, Darcy McNeill. (The last time I sat in on a Board meeting was about six years ago when everyone stood up and, in turn, shook my hand.)
Todd Kyle is now speaking to his report which, he says, may prompt a discussion. (See Agenda item 5.1)
He says there has been a lot of discussion and a willingness to move forward and there are lots of connections with the Town's new strategic priorities (although the library doesn't feature as one of them).
Library issue "parked"
Now we are on to Ian McDougall, the Town's Commissioner of Community Services, who has been invited along. He talks in a weird kind of managerial-speak, mangling the language. He says he has been discussing things with Todd for a long time but he is now going to
"Circle back with Todd and map out a game plan. This is something that has been parked for a while."
McDougall tells us that there were discussions back in February 2018 but, because the municipal elections were so close (October 2018) it was decided to refer any further consideration on the library issue to the newly elected Council's strategic priorities exercise for the 2018-2022 term.
He tells the Board that just because the library doesn't feature as a priority that doesn't mean it is not a priority. That would be to misinterpret what happened. In McDougall's Orwellian-speak the Town's decision to exclude the library from its list of priorities should not be taken as a sign that the Council is not interested in the library. No. No. No. He talks about the possibility of a joint needs assessment and getting things moving soon. He says elliptically:
"We find ourselves back at another starting line."
What will the library of the future look like?
Now Library Vice Chair, Jane Twinney, offers her thoughts. She makes a glancing reference to Hollingsworth – only to dismiss the idea of a library there. There is no need to rush things. We are told we need to go through a process so we land where we want to be. Now she is warbling on about the libraries of the future. What are they going to look like? There needs to be a combined effort with the council to decide where they are going. She says it will be a good… Jane is now searching for the word. Library Chair Darcy McNeill gingerly suggests the word "undertaking".
Yes, says Jane.
"It will be a good undertaking."
Now Councillor Kelly Broome is talking about involving School Boards who are, we learn, doing a lot of work on "hubs". She talks of partnering but doesn't explain what that means in practice. I get the impression she believes the Council shouldn't be doing anything on its own.
Spectators
The rest of the Board are acting as spectators, not venturing a view. But, wait, someone directly in front of me is talking about "key milestones" and "decision points". He wants to know at what point the school boards are brought in.
Which is the perfect cue for Jane Twinney to call for another workshop. More robust than the last.
Now Ian McDougall is intoning about a scoping exercise. He is going to
"check Council's appetite for a joint assessment".
Oh dear!
The ultimate insult
In the course of these exchanges no-one mentions Regional Councillor Tom Vegh or his proposed new library. This must be the ultimate insult. A Library Board choosing not to discuss a proposal for a new Library from the Town's Deputy Mayor.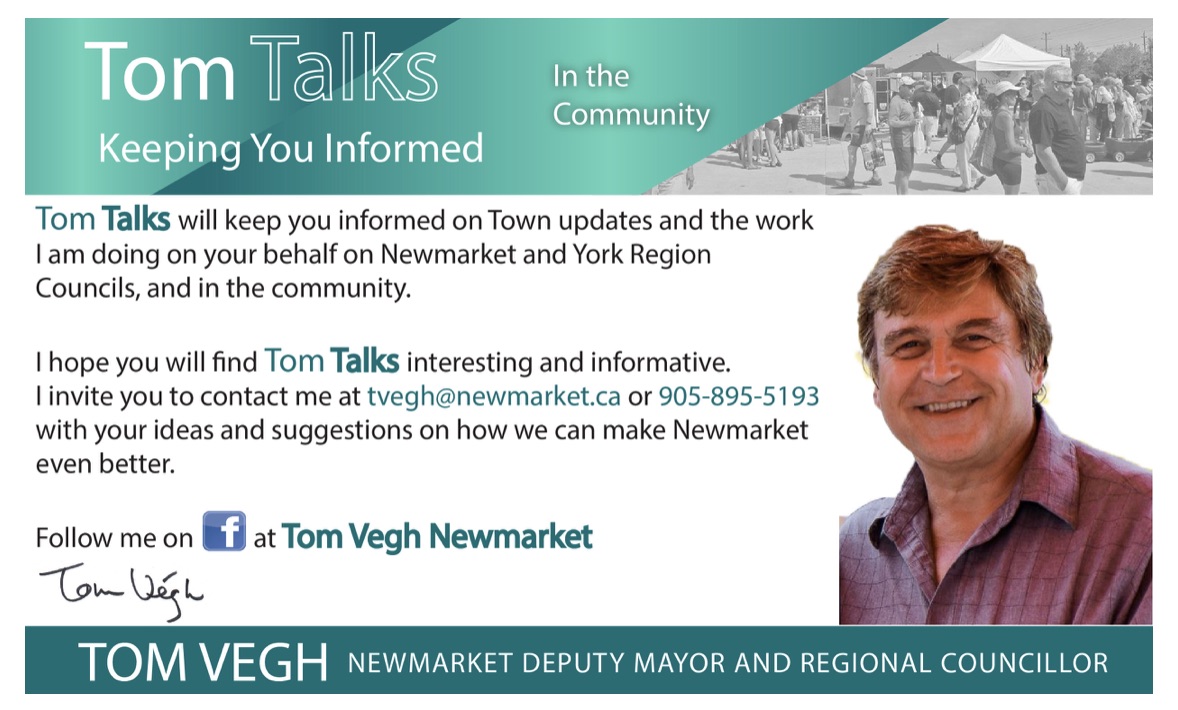 Apart from Jane Twinney's blink-of-an-eye reference earlier, no-one mentions the upcoming meeting (Tuesday 21 May 2019) on Hollingsworth. Has Todd Kyle even had a conversation with Vegh about the possibility of a library at Hollingsworth? He won't say. Has Vegh asked to speak to the Library Board about his plans?
Is this the
"leadership you can count on"
that Vegh boasts about?
Vegh now spends a lot of time promoting himself on social media. His latest venture is "Tom Talks" which is a misnomer. Vegh is a dilettante afraid to engage in debate. I want to hear "Tom Explain" how he will deliver on his election promises. But that is expecting too much from him.
Vegh can, of course, prove me and all the other doubters wrong by arguing the case for a new library and seniors' centre on the Hollingsworth Arena site at Tuesday's meeting.
But he won't.
Vegh is not to be blamed.
It is just not in him.
This email address is being protected from spambots. You need JavaScript enabled to view it.
Details

Written by

Gordon Prentice
York Regional Council is calling on the Ford Government to put a hold on Bill 108 (More Homes, More Choices Act) and pause its progress through the legislature to allow for more consultation with municipalities.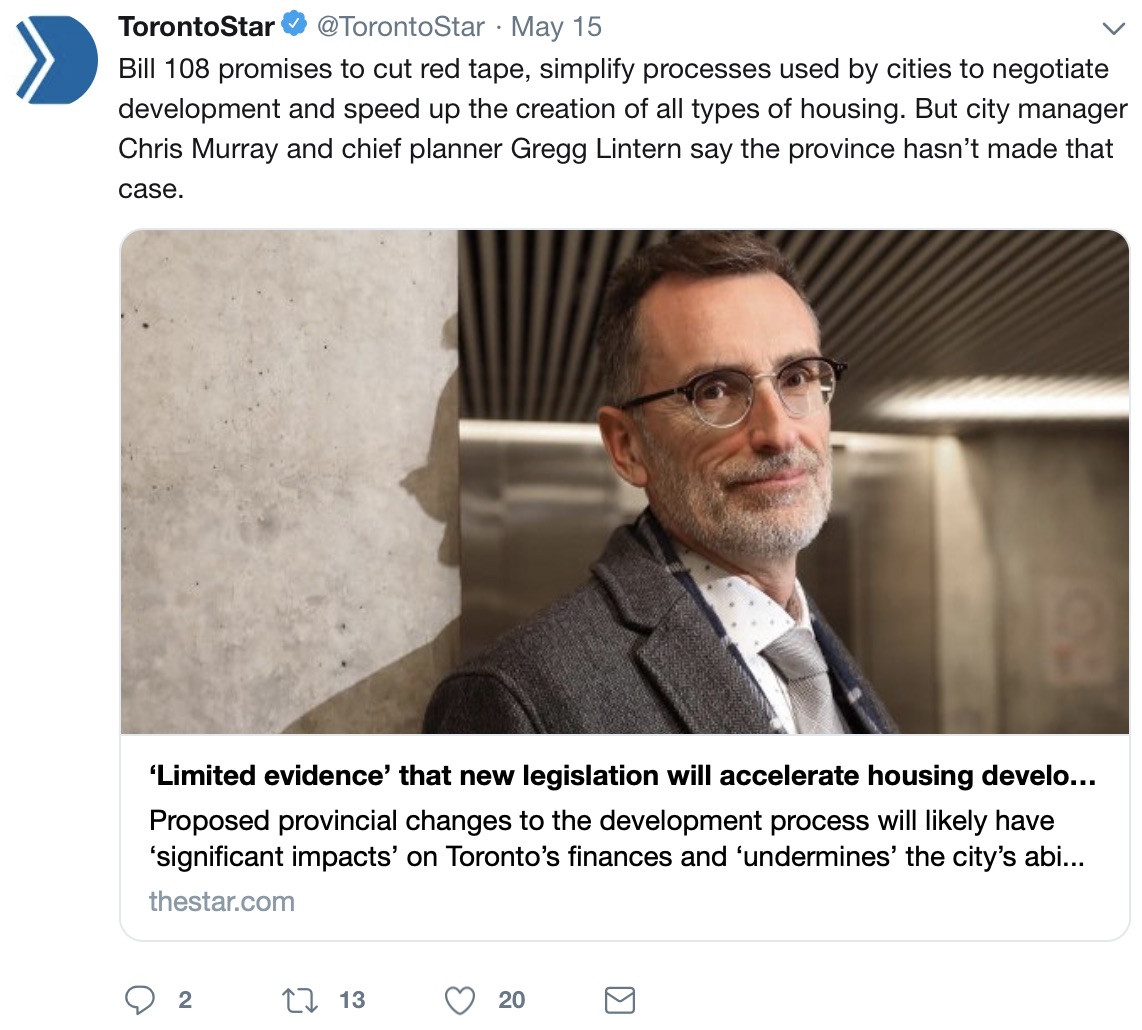 The Bill was published on 2 May 2019 and consultation runs for 30 days, closing on 1 June 2019. The AMO – the voice of municipalities in Ontario – says the Bill contains numerous amendments to many pieces of legislation. As I tap this out the AMO has still not completed its analysis of the Bill and has published only a provisional briefing.
On 8 May, during the first day of the second reading debate, the Municipal Affairs and Housing Minister, Steve Clark, told MPPs the legislative changes he was proposing would
"help bring more housing, more quickly, to our province. They include changes to the Planning Act and the Development Charges Act, along with an impressive suite of legislative policy and regulatory changes that will support our robust plan to address development challenges in Ontario."
The Minister did not explain how people could realistically be expected to comment on such a wide-ranging compendium of legislative and regulatory changes within a matter of weeks.
Insufficient scrutiny
Omnibus Bills like this one cover a large number of distinct topics and are often too big to be scrutinised effectively. And when the consultation period is very short – as is the case with Bill 108 – the dangers are compounded.
For example, the Bill is supposedly about bringing more housing more quickly to the Province yet, as a by-product, it proposes changes to the Heritage Act which will make municipal decisions on matters such as heritage designations appealable to the Local Planning Appeal Tribunal which will have the final say. The Architectural Conservancy of Ontario – the built heritage watchdog - says Bill 108 is flawed.
Yesterday York Region's CAO, Bruce McGregor, told Council members:
"Bill 108 is indeed a complicated Bill. It is what would be referred to as omnibus legislation. The title I think is a little bit misleading. There are 13 schedules to the Bill. It amends 15 different Provincial Statutes…. This is somewhat a framework legislation because of the regulations that are promised and will flesh out to a greater extent the details that we'll need."
Don't bring back the OMB say Mrakas
Aurora's Mayor, Tom Mrakas, in a short but very effective speech calls on the Regional Council to oppose Bill 108 which he says in its current state will have negative consequences on community building and proper planning. He is upset that Ford is, to all intents and purposes, bringing back the old OMB.
He wants Ford to put the brakes on Bill 108 and talk to municipalities about how best to get housing growth that is affordable. He said no-one wanted to go back to the old OMB except the developers.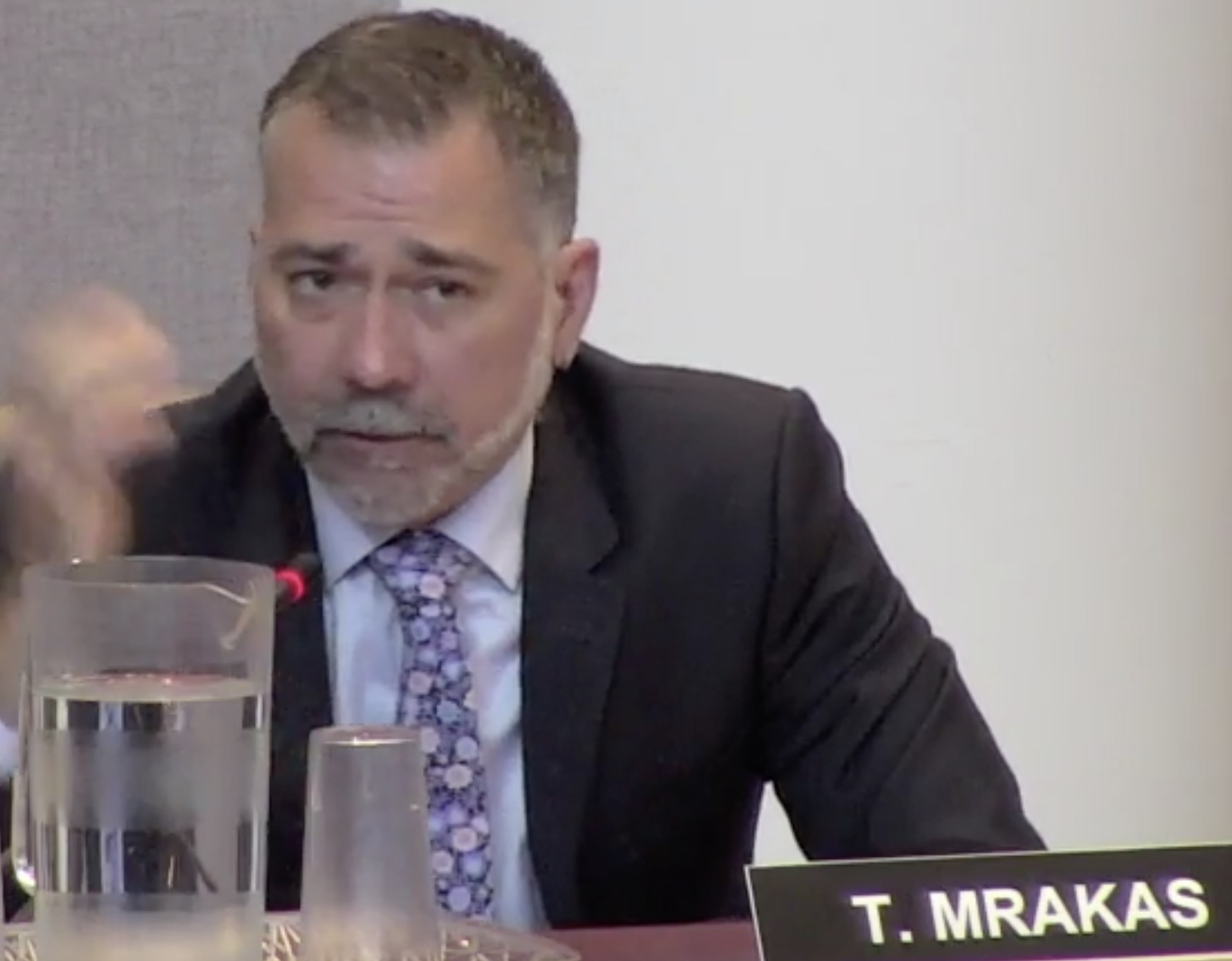 "The problem is we have a for-profit driven industry that's lobbying to increase their profit margins… This (Bill) is not going to solve the affordability crisis within Ontario and especially within this Region. All this will do is once again allow for an unelected unaccountable body to reverse decisions that our local municipalities want to see how our communities grow."
That's fightin' talk.
Now it's open to other Council members to comment. First up is Richmond Hill's new Regional Councillor, Joe DiPaolo, the developer's friend. He says he has problems supporting Mrakas' motion and takes issue with his contention that everyone agreed the old OMB system was flawed. But he goes further:
"It is not necessary for us to debate it… to tell the Provincial Government (what to do) after they've done all their consultation."
Seriously?
Markham's Mayor, Frank Scarpitti, who has a few friendly amendments, says he will support Mrakas. But he wants an extension to the consultation period and he wants to be consulted on the subsequent regulations made under the Bill. This surely makes sense given the nature of this trojan horse Bill.
DiPaolo slapped down
Vaughan's thought provoking Mayor, Maurizio Bevilacqua, always worth listening to, slaps down DiPaolo.
"We need to state our opinions. That's why we are here."
Now he is talking darkly about the liquidity crunch and shadow banking. He says developers think it is all about land supply but it is a lot more than that. Mortgages are increasingly being taken out in the unregulated financial sector. Now he takes head-on Mrakas' question about why people would want to turn back the clock to the old OMB days:
"I think when you look at the Government and what it stands for and who the supporters are and the segment of the population that they want to deal with, to me it is pretty self-evident."
Richmond Hill's David Barrow wants consultation but doesn't want to go so far as to say he opposes the Bill. For him and for lots of others that's going too far.
Newmarket's John Taylor doesn't like the word "oppose" even though Mrakas makes it clear he opposes the Bill in its current state. Instead Taylor wants the Council to "express significant concerns" about Bill 108 while calling for more consultation. Taylor's amendment is seconded by Barrow.
Mrakas, absolutely convinced of his position, doesn't flinch and calls for a recorded vote.
Leadership
He talks about giving leadership. Good for him. There is no point in fancy dancing at this stage - and with this Premier.
A recorded vote by its very nature lays divisions bare and, because of this, it doesn't happen very often. This time, even Emmerson votes.
Those voting for Taylor's amendment: Margaret Quirk (Georgina); Gino Rosati (Vaughan); John Taylor (Newmarket); Tom Vegh (Newmarket); David Barrow (Richmond Hill); Wayne Emmerson (Regional Chair); Mario Ferri (Vaughan); Robert Grossi (Georgina); Virginia Hackson (East Gwillimbury); Jack Heath (Markham); Jim Jones (Markham); Joe Li (Markham); Iain Lovatt (Whitchurch-Stouffville).
And those voting against: Tom Mrakas (Aurora); Frank Scarpitti (Markham); Maurizio Bevilacqua (Vaughan); Joe DiPaolo (Richmond Hill); Don Hamiltion (Markham).

Taylor's amendment carries by 13 votes to 5. A subsequent vote on the motion as amended is carried 17-1 with Richmond Hill's Joe DiPaolo (partner of former Newmarket-Aurora PC candidate Charity McGrath) voting against.
What is wrong with opposing?
Next Tuesday (21 May 2019) Newmarket Councillor Christina Bisanz will be asking the Town's Committee of the Whole to oppose Bill 108.
I hope she will resist any attempt by the Mayor, John Taylor, to water it down by deleting the word "oppose" on the grounds it may cause offence to Doug Ford.
Doug Ford is not someone who understands subtleties.
This email address is being protected from spambots. You need JavaScript enabled to view it.
Yesterday (16 May 2019) Aurora Mayor, Tom Mrakas, told York Regional Council:
"Back in 2016, seventeen elected officials came together and formed the OMB Reform Working Group. We came together because, at the time, we had an unelected, unaccountable body that at the end of the day would overturn decisions by our local municipalities when it came to land use planning... And a majority of elected officials right across this Province (believed) that we should have the authority to uphold our official plans that are Provincially approved.
And so the Committee worked hard. We held a summit which Markham had graciously hosted – and Mayor Scarpitti you spoke at the summit – and we formed recommendations that we presented to the previous Provincial government that helped form a Bill that was put forward, Bill 139, that looked at abolishing the OMB and making significant changes that would give authority back to the local councils to be able to decide how we grow and evolve in our own communities and how we uphold our official plans.
That Bill was passed unanimously in the House at that time. All Parties, all MPPs spoke to the fact that the OMB was a flawed system and needed to be changed. So, first up, my question is if it is a flawed system and you all believe that then why are we going back? Why is the current Government looking at returning back to a system that everyone agrees is flawed? There's no-one asking for any changes. The people aren't asking for these changes so who are asking for these changes? You know, we do have a housing crisis and its affordability. We all know that. But its supply is not going to change the fact that affordability is a problem. But the Government right now speaks about the missing middle, town homes, bungalows, low-rise, mid-rise. You know what, these can be built right now…
The problem is we have a for-profit driven industry that's lobbying to increase their profit margins. That's all that this will do. This is not going to solve the affordability crisis within Ontario and especially within this Region. All this will do is once again allow for an unelected unaccountable body to reverse decisions that our local municipalities want to see how our communities grow.
When you look at what they are proposing 15 different Acts are going to be changed. And I'll speak to some of them specifically, Endangered Species Act, Environmental Protection Act, Heritage Act. How do those changes within those Acts provide more affordable housing? They don't. There is nothing in this Bill that I see that will provide affordable housing – (which is) what we have been trying to achieve in this Region and within our local communities.
So I think we need to send a strong message to the Province: this Bill is wrong. We cannot go back to a system that was flawed, that everyone agreed was flawed… When they were discussing Bill 139 the Honourable Minister Ernie Hardman specifically said:
"We need to ensure that we have a system that works and that respects municipal decision making."
So I respectfully ask the Minister: What's changed? And why is this Bill (being brought) forward?"
Details

Written by

Gordon Prentice
Tomorrow (Wednesday 15 May) I plan to wander down to the Newmarket Public Library on Park Avenue and sit in on the 5.30pm Board meeting. The meetings aren't streamed or video recorded so if you wanna know, you gotta go.
One item on the agenda catches my attention. The Library Chief Executive, Todd Kyle, is giving an update on how and when the library's pressing need for more space is going to be addressed.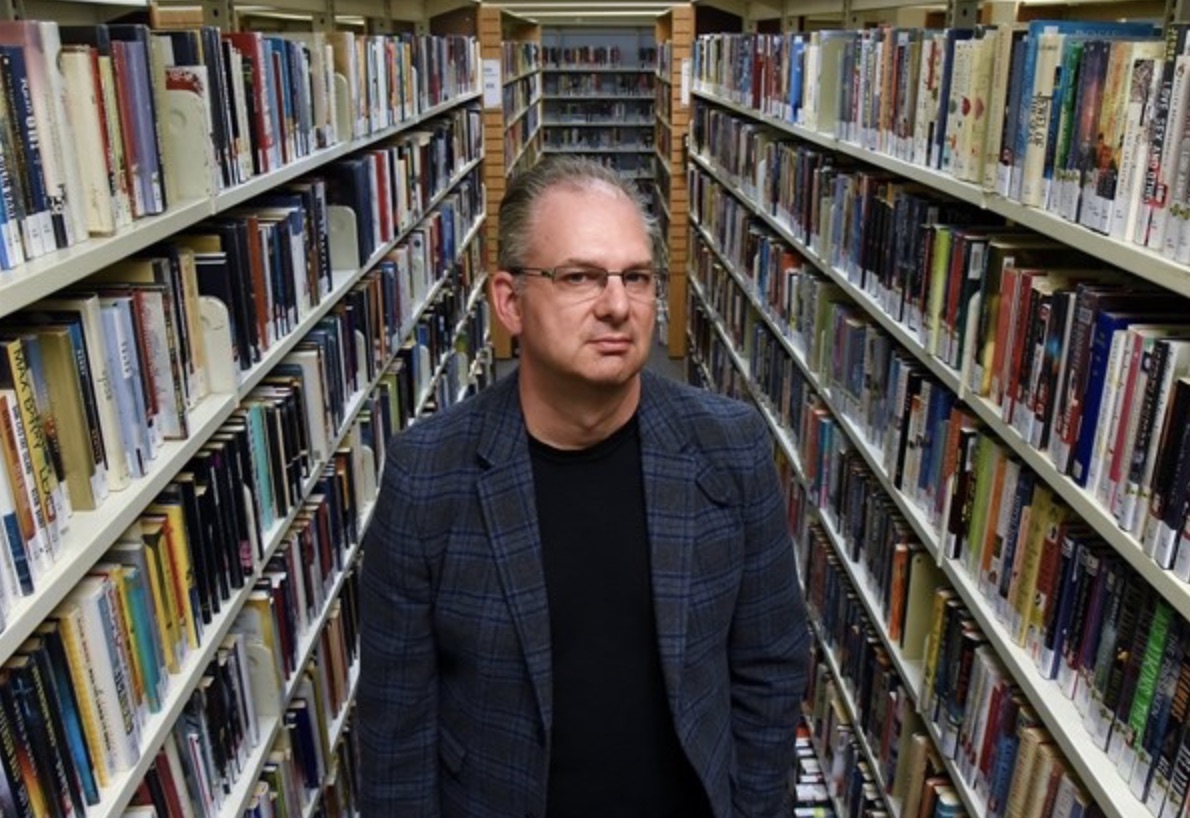 Over a year ago Todd told us the library in Park Ave was crowded with not enough space to meet customer demand. In his blog Todd said the proposed options for expanding library space in Newmarket are (a) to create a new, larger central library to replace the existing one or (b) to keep the current location and also build a new branch to serve another area of town.
In his latest report to the Library Board Todd gives the recent chronology:
"In September 2016, the Library Board voted to use existing funds to commission a study on future facilities needs and options pending Town of Newmarket support… In May 2017 Council was asked to endorse such a study but deferred that until after a pending efficiencies review of library operations was completed. In February 2018 Council approved implementation of the efficiencies study but moved to defer consideration of a facilities study to the 2018-2022 Council Strategic Priority setting exercise."
Strategic Priorites
The Town has now completed the "strategic priorities" exercise but, once again, there is no mention of a new library. The can has been kicked down the road for the nth time. Todd regularly complains about the library not being a priority. But where was he when councillors were musing about their priorities for the next four years? He was noticeable by his absence. Was Todd invited to make a pitch for a new library or expanded facilities? And if not why not? Did he insist on making the case in a face-to-face presentation to councillors?
During the municipal election last October Regional Councillor Tom Vegh famously promised voters a combined Library and Seniors' Centre on the Hollingsworth site but since then he has done nothing to advance his proposal. Tom had sat on the Library Board for years. He told me about his Hollingsworth proposal on 25 February 2019:
"This is something that I am working diligently on. When I have something concrete to announce I will let you know."
Since then Tom has lost his voice.
During the strategic priorities exercise Timid Tom was silent when the Mayor gave him every opportunity to make the case for his new library. Jane Twinney and Kelly Broome - who have sat on the Library Board for years - clearly thought the library wasn't worth pushing as a priority and bit their tongues.
Taylor has other things on his plate
The Mayor, John Taylor, doesn't see the library as a priority and is concentrating on Mulock Farm as his big legacy project. And it seems unlikely that the Town will consider any expansion of library facilities without having a study first. Which brings us full circle. Clearly, the sooner a Library Facilities Study is commissioned and completed the better.
In his Update to the Board Todd says:
"Discussions with senior Town staff on how best to approach a study are ongoing. It is thought that a collaborative approach would be best, leveraging possibilities for a facility shared with other community uses and and aligning with the Town's goal (and another Strategic Priority) to create vibrant urban corridors along Yonge, Davis and Mulock."
Todd continues:
"… Given that the need for expanded library space has already been established, it might be best to focus the study on a somewhat narrower search for and comparison of existing and potential sites."
Seems to me we are all going round in ever decreasing circles.
Hollingsworth Arena development

As it happens, next Tuesday (21 May) the Town will be considering a report from Planning staff on the future of Hollingsworth Arena. The idea that Timid Tom will pull out a plan for a new library and seniors' centre at this late stage is for the birds. A complete fantasy.
But what about the possibility of a new Branch library?
Councillors are being invited to endorse Hollingsworth "scenario 2" which includes a six-storey seniors' residence with a 8,589 sq ft "community facility" on part of the ground floor.
This is about one quarter of the size of the NPL in Park Avenue (35,000 square feet including administration and technical offices) but surely a case can be made for this space to house a Branch library? It meets Todd's location criteria and ticks a lot of the boxes - but there may be other issues to work through such as parking.
Increased workload?
Todd's update to Library Board members recommends moving ahead with a study asap. Mysteriously, he says
"Renewal of current contract resources at the Library would facilitate the increased workload that would occur if a study were to be undertaken."
What on earth does this mean?
The Board would commission a study by outside consultants having already earmarked $50,000 of library funds for this purpose.
It is not going to be done by in-house staff so where is the increased workload?
What am I missing?
This email address is being protected from spambots. You need JavaScript enabled to view it.
Blast from the past: Doug Ford would close a library branch in a heartbeat.
Details

Written by

Gordon Prentice
York Regional Council will decide its formal response to the Ford Government's Regional Review next Thursday (16 May 2019).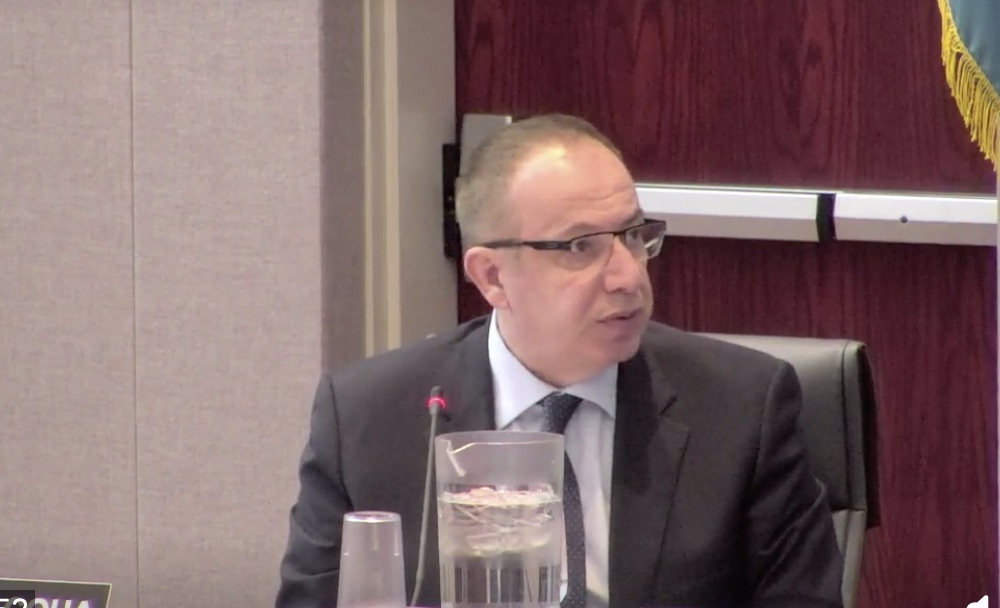 If last week's debate at the Region's Committee of the Whole is any guide Ford will be told everything is just fine in York Region. There is no need to rock the boat.
Vaughan's Mayor, Maurizio Bevilacqua, says they should stick with the status quo. He says the Premier spends a lot of time in York Region and is
"fully aware of how effective we are"
He says that if Newmarket Mayor John Taylor wants to make recommendations they can be worded in a way that hits home:
"but I think they have to be consistent with strengthening our position on the status quo".
The loquatious Jack Heath from Markham tells us our municipalities are doing a very good job.
"It was a disgrace what happened last summer in the City of Toronto and I certainly don't expect to see anything like that here or in any of our nine municipalities."
Mayor Steve Pellegrini from King gushes:
"we are proud of our municipalities and we are proud of York Region and we work well"
The Big Love-in
Richmond Hill's Mayor, David Barrow, joins the love-in. We've gotta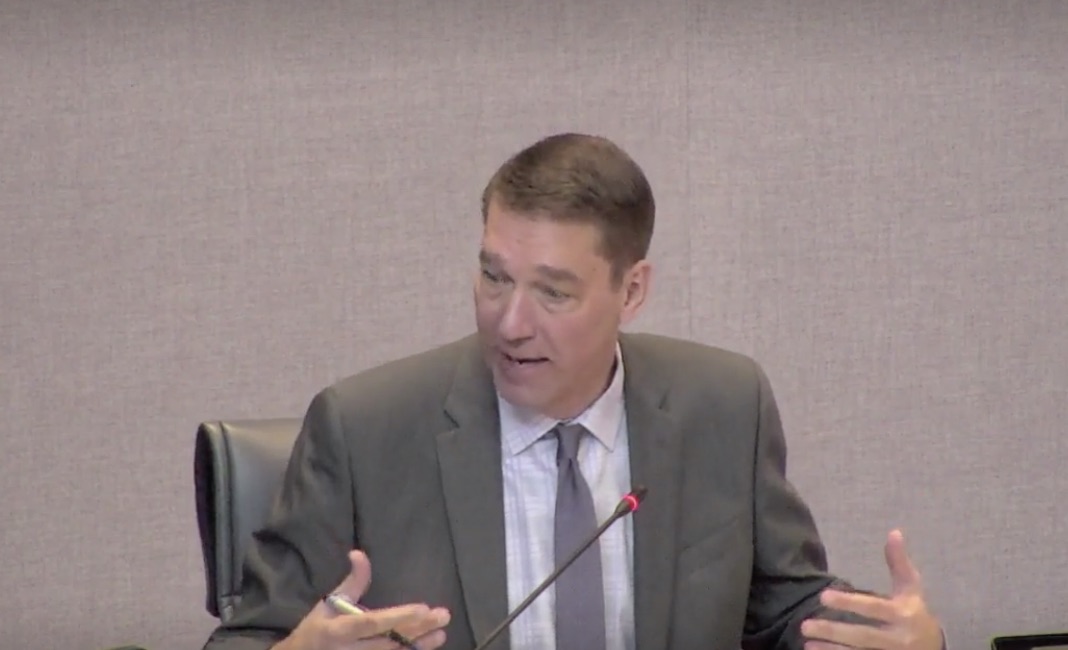 "just make sure that everyone understands we are a strong, strong region and these nine municipalities work wonderfully together."
Joe Li from Markham hits a discordant note. He is always complaining about being ignored by York Region's senior staff. He tells Bruce McGregor:
"We don't want to see someone come out swinging critically against what the CAO is putting forward… So if you can try to accommodate all of our views that would be much appreciated."
Shambles
It seems to me the whole exercise of putting together a coherent response to Ford's regional review has been a complete shambles.
Newmarket's John Taylor thinks the regional review taskforce (comprising the nine Mayors) should have made "more definitive" recommendations. What they got from Chief Administrative Officer Bruce McGregor didn't quite cut it.
Vaughan regional councillor, Gino Rosati, underlines the dilemma facing elected members when he says quixotically:
"we want to keep the status quo (but) we don't want to be saying no to everything that changes."
The Province clearly did not give municipalities enough time to take soundings and to consult the people and organisations that might be affected by a wholesale reorganisation of municipal government. That's a statement of the obvious.
The Regional Chair, Wayne Emmerson, candidly admits the Region doesn't know which way the lower tier municipalities will jump.
"We don't know how you all feel on regional government."
Why not ask?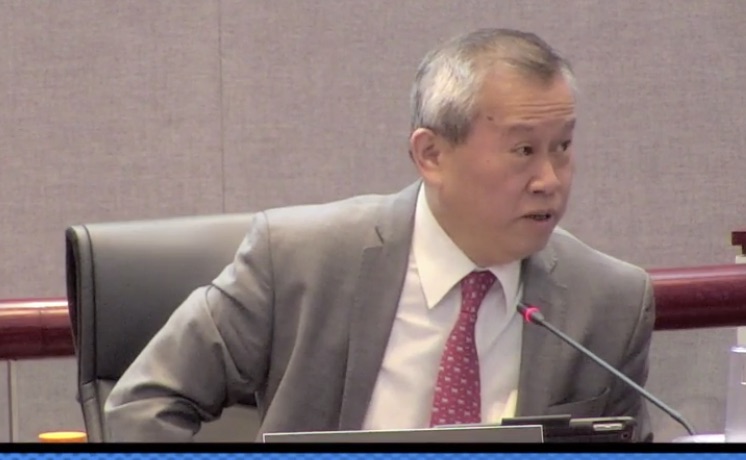 Just answer the questions
It seems to me the Region and the lower tier municipalities should, at the very least, have had a stab at answering all the questions posed by the regional advisers.
But no. The Regional Council couldn't even bring itself to consider whether a directly elected chair would, at some point in the future, be a good thing. That would mean courting unpleasantness and possibly offending Emmerson.
So, in the search for a consensus, they end up patting each other on the back, congratulating themselves and saying how marvellous they all are. Vaughan's Mayor Maurizio Bevilacqua sees the regional review as a great opportunity to highlight what "our cities and towns are doing and what the Region is doing".
Existential Threat
As if Doug Ford is remotely interested in anything other than delivering cheaper municipal government. Mayor Bevilacqua seems not to realise that he and his colleagues are facing an existential threat.
Emmerson tells his colleagues:
"The unfortunate problem is we really don't know what the Province is going to do."
So why not call for a second round of consultations once the special advisers have submitted their recommendations to the Minister but before the Bill is introduced?
And why not ask for all the submissions to the Regional Review to be published?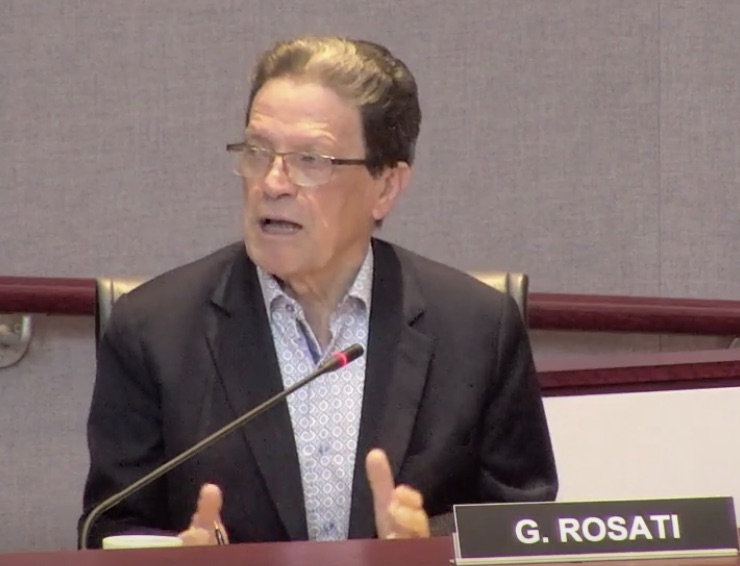 Chaos
Wouldn't that throw a spanner into the works?
Probably.
But why not? What have they got to lose?
Ford may not know much about good government.
But he understands chaos.
This email address is being protected from spambots. You need JavaScript enabled to view it.
Minutes of the Committee of the Whole on 9 May 2019 contain the Regional Governance reports. See F.1.2 Governance Task Force - Formal Response to Province on Regional Government Review Report and Agenda Items F.2.8. and F.2.9
Members of the public and organizations have until May 21, to submit their views. 500 words of less, please!
Recommendations from the advisory body will focus on the following questions:
Questions on municipal governance and decision-making;
Is the decision-making (mechanisms and priorities) of upper- and lower-tier municipalities efficiently aligned?
Does the existing model support the capacity of the municipalities to make decisions efficiently?
Are two-tier structures appropriate for all of these municipalities?
Does the distribution of councillors represent the residents well?
Do the ways that regional councillors/heads of council get elected/appointed to serve on regional council help to align lower- and upper-tier priorities?
Questions on municipal service delivery;
Is there opportunity for more efficient allocation of various service responsibilities?
Is there duplication of activities?
Are there opportunities for cost savings?
Are there barriers to making effective and responsive infrastructure and service delivery decisions?
Update on 16 May 2019: This draft response from the Region's Chief Administrative Officer, Bruce McGregor, was carried today by the Regional Council, amended with a reference to the Region's population growth.
Details

Written by

Gordon Prentice
It is Wednesday 8 May 2019 and I take myself down to Brampton for the big debate on whether Mississauga should leave Peel Region. In Ford's Regional Review this is one of the hottest of the hot potatoes and I want to see how Michael Fenn and Ken Seiling - the two "independent advisers" - deal with the issues.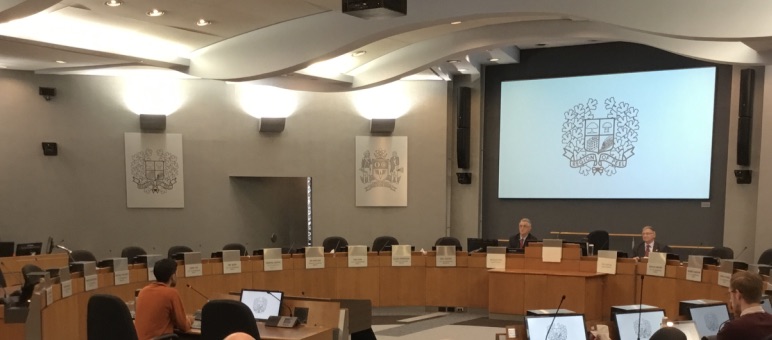 The questions Fenn and Seiling put to those presenting, both for and against, give us an insight into the advisers' thinking. They are struggling with the agenda Ford gave them, just like the rest of us.
I arrive at 10am just as the show is getting on the road.
First up is Rehal Mehta who is a star turn. (Photo right. At the microphone) Young, bright and articulate. A man who doesn't take prisoners. He is against the secession of Mississauga from Peel Region and slams the absence of information. He is asking questions but cannot get the answers. People have not been given the costs and benefits of all the options. What would a breakaway stand-alone City of Mississauga mean for the rest of Peel Region? What about the other permutations? The implications have not been examined. There has only been one Town Hall in Mississauga on secession.
Process flawed
He condemns the process as flawed. The meeting is during the day, excluding working people. Where are the young people? What about the demographics of this? Where are the people of colour? I look around and the overwhelming majority of those in the Regional Chamber are white.
Next up is Ian Sinclair from Caledon who wants the status quo. But if push comes to shove Caledon should join Dufferin.
Now we are hearing from David Wojcik, the President of the Mississauga Board of Trade. Predictably he complains of too much red tape. He wants efficient, effective and streamlined municipal government, a single tier Mississauga. It upsets him that the City "subsidises" Brampton and Caledon to the tune of $85M annually.
Ken Seiling perceptively asks if he is saying that no municipality should pay out more than it gets back. Wojcik side steps and says it is more about the weight that should be given to population size. The complaint is that Caledon has a bigger say than its population would warrant. Seiling wonders who would get the $40M from Pearson airport (I learn it doesn't all go into Federal coffers).
Now we are hearing from a Bay Street finance person (and unsuccessful council candidate) Joe Horneck who argues the case for an independent Mississauga. It would save money.
"Our hearts are in alignment with our calculators."
He claims there is a $342 per house subsidy from Mississauga to the Region of Peel. The problem, he says, is the very lop-sided composition of the Region with Mississauga - the 3rdbiggest city in Ontario and the 6thbiggest in Canada – having to dance to the tune of little old Caledon.
Getting the right answers
He worries loftily about public input and getting the "right answers" from people. He fears
"a majority of the population could be led into an unwise decision."
He means, presumably, they might be content with the status quo. Separation, he says, is a reasonable avenue to take. But he wants to share services such as police, waste and wastewater.
Seiling observes that it is not just about what each component municipality pays in but what they get out of it. For example, some may pay 31% of the total cost but get 37% of the services. Seiling wants to know if the creation of special purpose bodies to handle shared services may erode accountability.
Fenn asks what would happen to Caledon if Mississauga and Brampton went their own ways. Horneck concedes it "would have to find a home".
Now we have a stream of people who complain about the review's modalities. The Province has not given enough information or time to examine all the issues.
Fenn is thinking aloud. Surely we should be thinking about what we are going to be facing in the next decade or two.
"What a regional perspective should look like given the challenges we are facing?"
Now the Lakeview Ratepayer Association of Mississauga gives a long list of questions its members have been asking – without getting answers. How would independence work? Is Mississauga in a position to go it alone? They too complain about the short time to do the review and the absence of information. They look forward to the independent report commissioned by the Region of Peel from Ernst & Young. But it will be delivered after 21 May – the advisers' deadline for submissions.
Sharing facilities
Next up is a polymath who appears to know a lot about a lot of things. He wants improved delivery with lower costs. The answer, he says, is shared facilities straddling municipal boundaries. Seiling, who used to serve on a hydro board, again asks about political accountability if services are shunted into special service boards.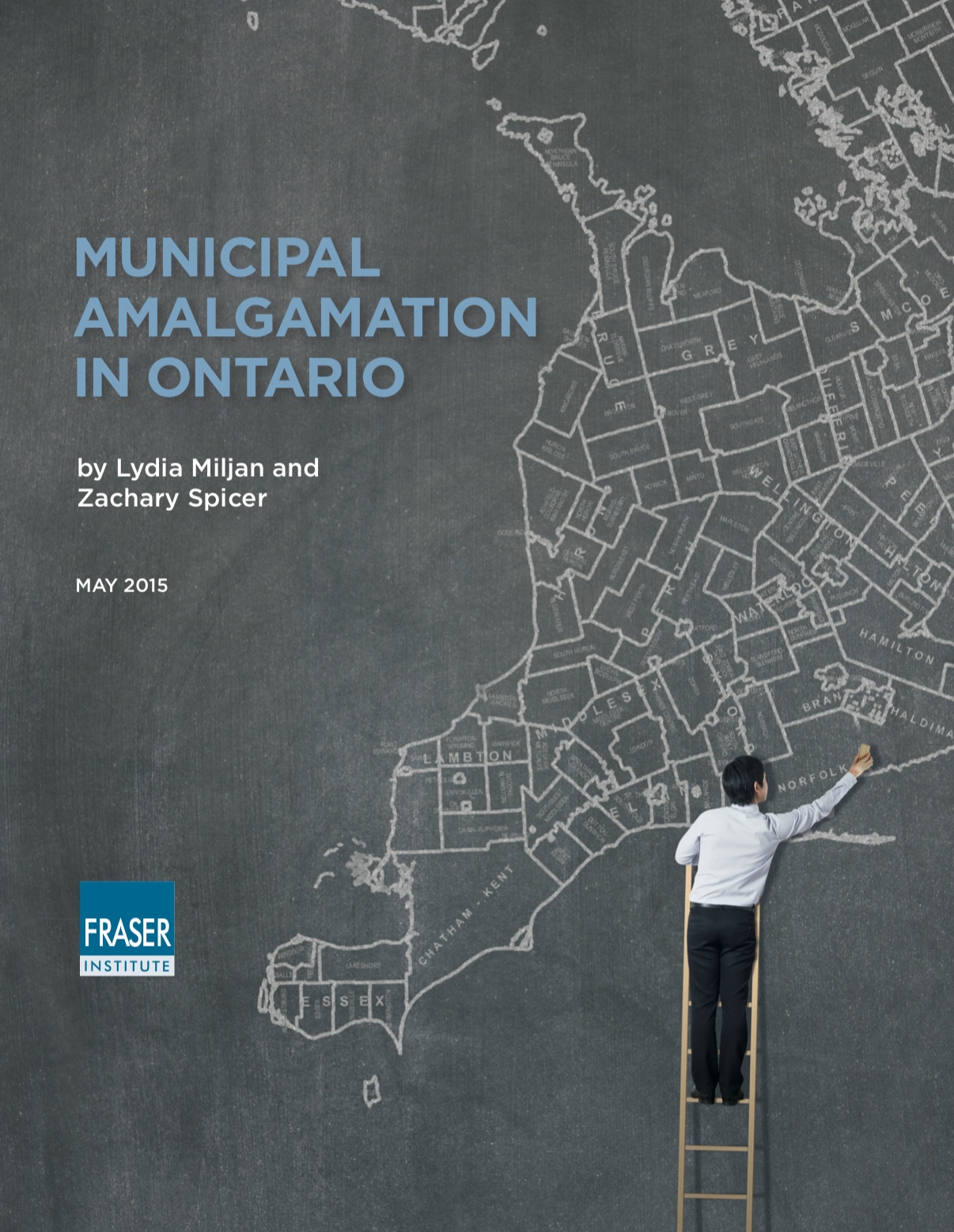 "Once these boards are created they take on a life of their own."
Now we hear a terrific fiery contribution from physician, Dr Kulvinder Gill who practises in Brampton. She indignantly dismisses the process which allows Bonnie Crombie to claim to speak for Mississauga where there has been no referendum and no electoral mandate for secession. She says it is appalling that Bonnie Crombie had a "pre-set" position on secession. There are no details of how the unilateral plan to secede from Peel would impact on residents. She calls for an independent costed analysis of all the options.
Now we are on to more residents' associations who echo the Crombie line. Andrew Gassmann, a financial analyst by trade and a council candidate in last year's election in Mississauga. He tells us he was the runner-up as if this may give more weight to his views. Vital issues concerning Mississauga should not be decided by Brampton and Caledon members. He believes Mississauga should not be "subsidising" other municipalities. Seiling skewers Gassmann by asking him to give examples of things Mississauga wants to do but is prevented from doing by the Brampton and Caledon contingents. Gassmann struggles to come up with concrete examples.
Now Fenn is telling us that a lot of people who have been in touch concentrate on representation issues. He says it may be more productive to look at service delivery improvements and cost reductions. Perhaps. But the consultation's format with arguments to be delivered in bite sized 3-5 minute pieces militates against this.
Dorothy Tomiuk from the Port Credit District Residents Association throws the timer out of the window. She has plainly thought long and hard about the Regional Review and is gonna take as long as she wants to get her points across. She concludes that Mississauga should not have affirmed support for separation.
A costly divorce
Sue Shanley from Mississauga's Clarkeson Village residents hits out at the review's methodology and the lack of information, making it impossible to take a thoughtful, educated decision. She tells us you cannot change something unless you know what is and what is not working. She fears the consequences of a divorce:
"how will the assets and liabilities be divided up?"
She says most people seem to be satisfied with the status quo. She cites the 2015 Fraser Institute report on Municipal Amalgamation in Ontario as evidence that these amalgamations can promise more than they deliver.
She describes the review process as
"very short and very chaotic."
Now a presentation from CUPE 966 on the work members do for those who are amongst the most vulnerable in society. He does not want either to be casualties of the regional review.
Fenn wants to know how the delivery of services could or should change in the years ahead with new challenges, changing demographics and new technology. CUPE is silent on that.
6,000 submissions
And that's it. I don't know what the special advisers will take away from the three and a half hour session. Peel is the area where the debate on municipal reconfiguration is supposedly raging with greatest intensity.
Those presenting were, by definition, self-selecting with their own world view. Few claimed to be talking for anyone but themselves.
But they all – to a greater or lesser extent – acknowledged that more information was needed to make sense of the regional review and where it was headed.
As we close Michael Fenn announces they've had 6,000 submissions so far. Should we be impressed?
Until we see those submissions and evaluate them, I don't think so.
This email address is being protected from spambots. You need JavaScript enabled to view it.