Details

Written by

Gordon Prentice
The convicted fraudster Conrad Black is brazenly defending Donald Trump's decision to order 3M to stop sending its N95 protective masks to Canada.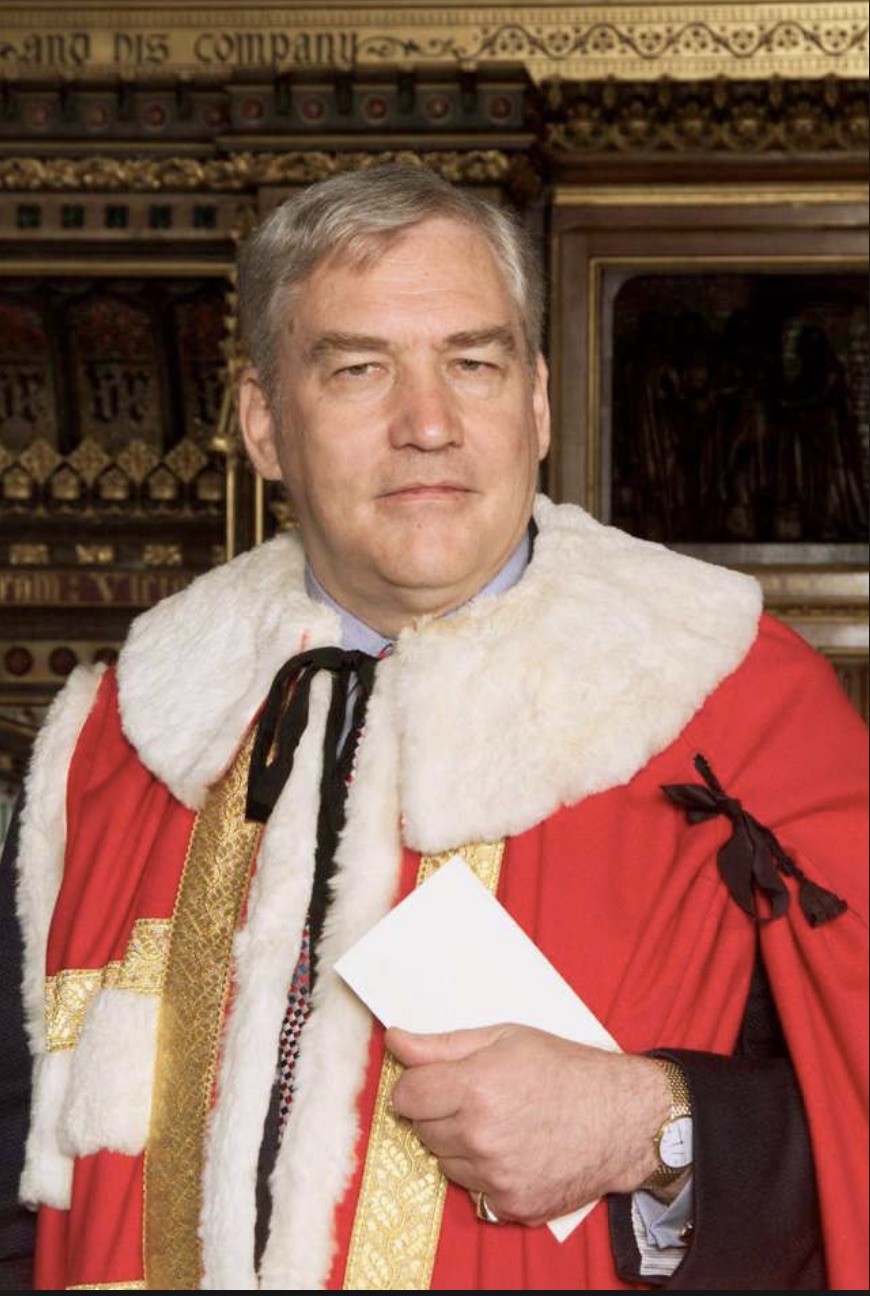 The order has mercifully been rescinded, but the fact that it was ever made in the first place beggars belief. And to rub salt into the wounds, we learn the raw materials for the masks, made in Minnesota, are imported from Canada.
Black tells his National Post readers today:
"the slanderous contempt for Donald Trump is unwarranted."
Shameless toady
Has this toady, Lord Black of Crossharbour, no shame?
Of course it is warranted! The confrontation with 3M was set up by Trump to secure the kind of headlines he craves – portraying him as the decisive man of action, putting America first.
Black tries to rationalise Trump's action by citing the report on the pandemic from Imperial College, London. But Black quotes selectively. He says the report
"predicted that it (the coronavirus) could kill over two million Americans".
Black believes that's why Trump acted in the way he did - to save American lives. The masks were needed in America.
"An American company seemed to be selling to foreign countries articles required to save the lives of Americans. The administration's reaction was unexceptionable and no other national government would have acted differently."
In fact, the Imperial College report makes it clear that the projected 2.2 million fatalities in the US would result only if life continued as before with no mitigating interventions - no case isolations, no home quarantines, no social distancing, no school closures and none of the exhortations to wash your hands constantly and cough into your sleeve. The report itself says such a scenario would be unlikely.
The Clown in Chief
Anyway... Trump, delighted with the media coverage, abruptly reverses position and says other countries can get 3M masks after all - while making it clear he wouldn't be using one.
On 3 April 2020, 3M said banning the export of respirators to Canada and to Latin America would backfire as other countries might retaliate:
"The Administration also requested that 3M cease exporting respirators that we currently manufacture in the United States to the Canadian and Latin American markets. There are, however, significant humanitarian implications of ceasing respirator supplies to healthcare workers in Canada and Latin America, where we are a critical supplier of respirators. In addition, ceasing all export of respirators produced in the United States would likely cause other countries to retaliate and do the same, as some have already done. If that were to occur, the net number of respirators being made available to the United States would actually decrease."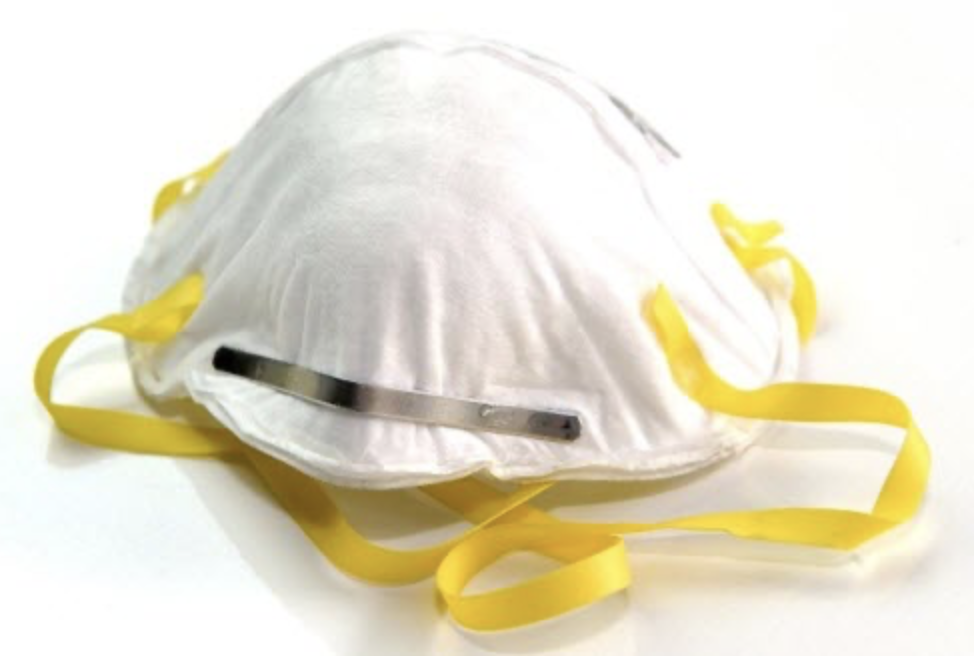 On 6 April 2020 3M and the Trump administration agreed the way forward.
"3M will import 166.5 million respirators over the next three months primarily from its manufacturing facility in China, starting in April. The Administration is committed to working to address and remove export and regulatory restrictions to enable this plan. The plan will also enable 3M to continue sending U.S. produced respirators to Canada and Latin America, where 3M is the primary source of supply."
Black couldn't give a toss about Canada. He is an apologist for the worst President in modern American history.
Insults
Fortunately, Trump's time in the White House will soon be over. New polls show him hemorrhaging support in the key groups he needs if he is to win a second term. (And remember, in 2016 he lost the popular vote to Hillary Clinton by 3 million. It was the flawed electoral college that delivered the Presidency to him.)
And now that Bernie Sanders has conceded defeat in the race for the Democrat nomination, everyone who cannot abide Donald Trump will rally round Joe Biden (or "Sleepy Joe" as Trump would say.)
Trump also patronises "mini Mike" who happens to be the man with the money.
Although Bloomberg found that his millions couldn't buy the Democrat nomination he pledged that he would use his money to back the Democrat nominee. In America's deformed politics - where getting elected at the highest level takes untold millions - this could make the difference.
As I reflect on these things I keep coming back to the big unanswered question.
Why is the fraudster Conrad Black still here?
This email address is being protected from spambots. You need JavaScript enabled to view it.
Here is the latest on covid-19 cases in York Region. Updated at 5pm on 10 April 2020.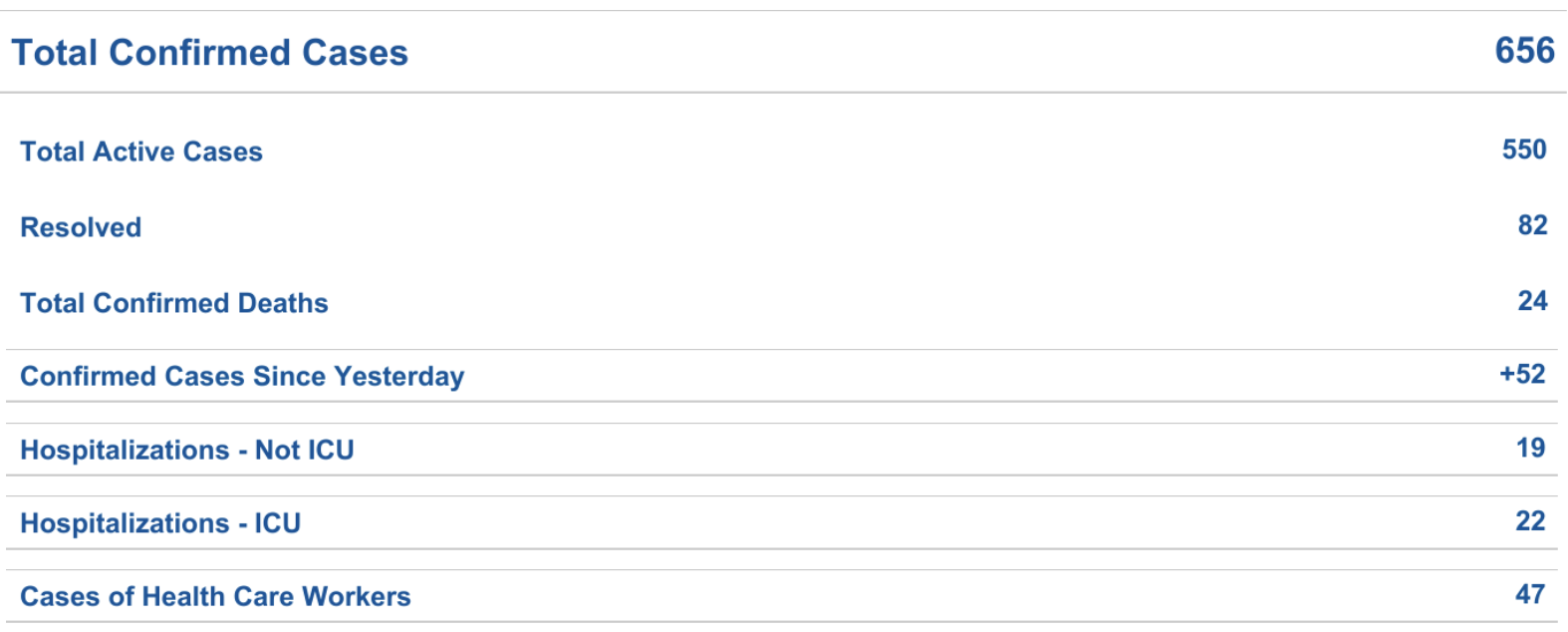 Details

Written by

Gordon Prentice
I spend two hours yesterday watching the presentation from Ontario's public health chiefs and then from Doug Ford and Christine Elliott on the battle against covid-19. It is sobering stuff.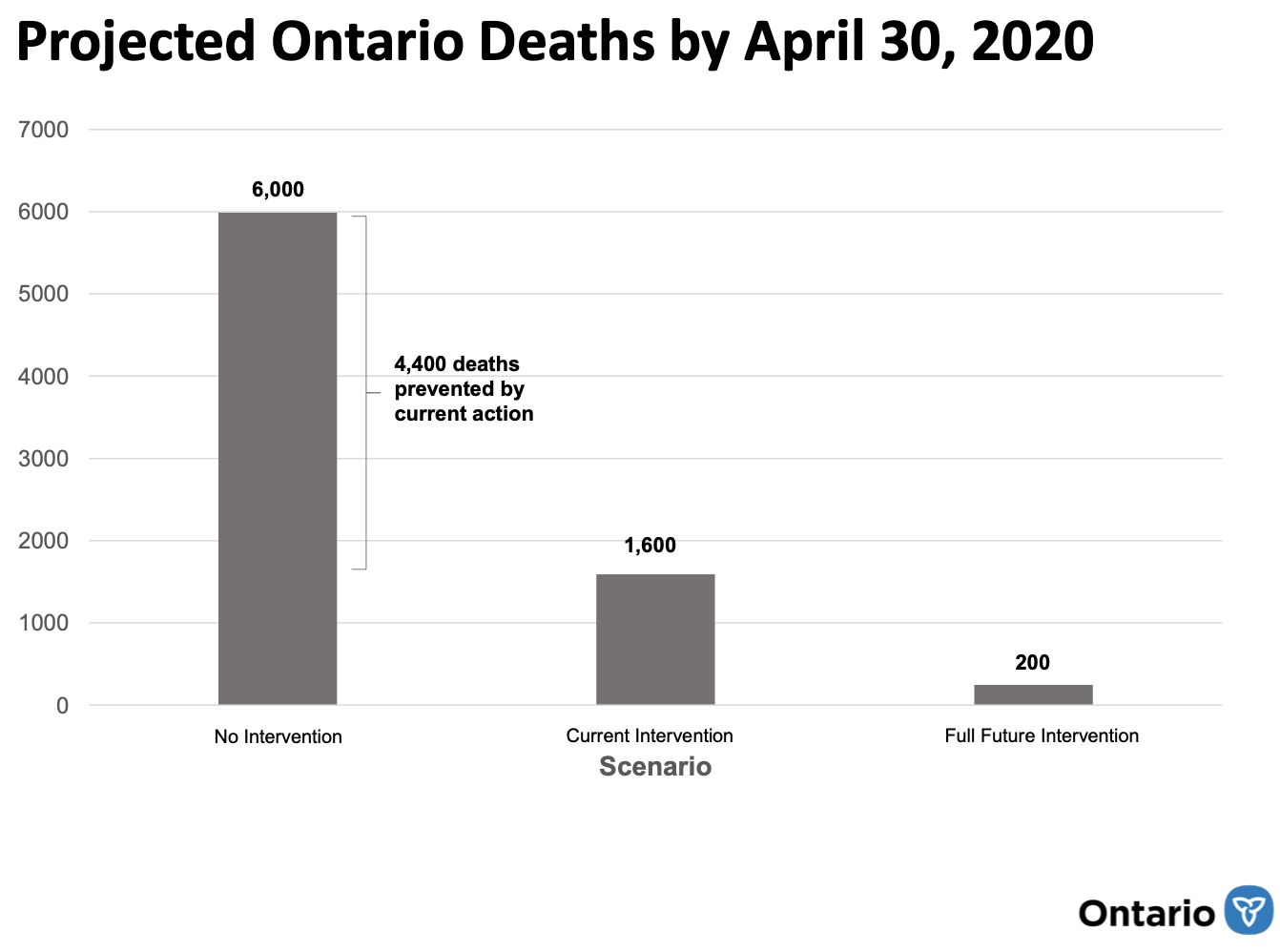 I learn this unseen coronavirus menace could be stalking us for years - even after being suppressed it could re-emerge in a second wave, covid-21, or even a tertiary wave, covid-22.
I know things are bad when Buck-a-beer says we have to ask ourselves what is the cost of a life? Is it worth a picnic in a park? Or going to the beach? And then the clincher...
"Is a life worth having a few cold ones with your buddies in the basement? The answer is no."
I decide I need a drink and take myself off to the LCBO at East Gwillimbury, about 10 minutes away from home.
Essential Service
Buck-a-beer has decided wisely that the LCBO is an essential service – one of 74, now down to 44 – and is to stay open during the pandemic.
I arrive to find a short line up outside so I wait my turn standing about nine feet behind a couple of animated twenty-somethings. He moves up closer to the person in line in front of them and then retreats. He is joking and she is laughing. What fun!
Now they get to the front of the line and the LCBO woman says loudly and confidently:
"You are not coming in. You are not observing social distancing."
WooHoo! Sparks are gonna fly now!
But, to my amazement, the two jokers turn and leave without saying a word.
Good job
As I enter I say to the LCBO staff member: "Good job!"
Yesterday's figures show we could see 1,600 deaths in Ontario by the end of this month at the current levels of intervention.
Our population in York Region (1,109,650) is just over 8% of the Ontario total (13,448,490). That could mean 132 deaths across the Region. What's so funny about that?
But if we follow the rules we are told we may be able to keep deaths Ontario-wide in the low hundreds.
Bad as things could get here, we should all be eternally grateful we live in Canada and not in the United States.
That's where gun stores are deemed to be an essential service.
This email address is being protected from spambots. You need JavaScript enabled to view it.
Below: the York Region figures released on 4 April 2020.

Details

Written by

Gordon Prentice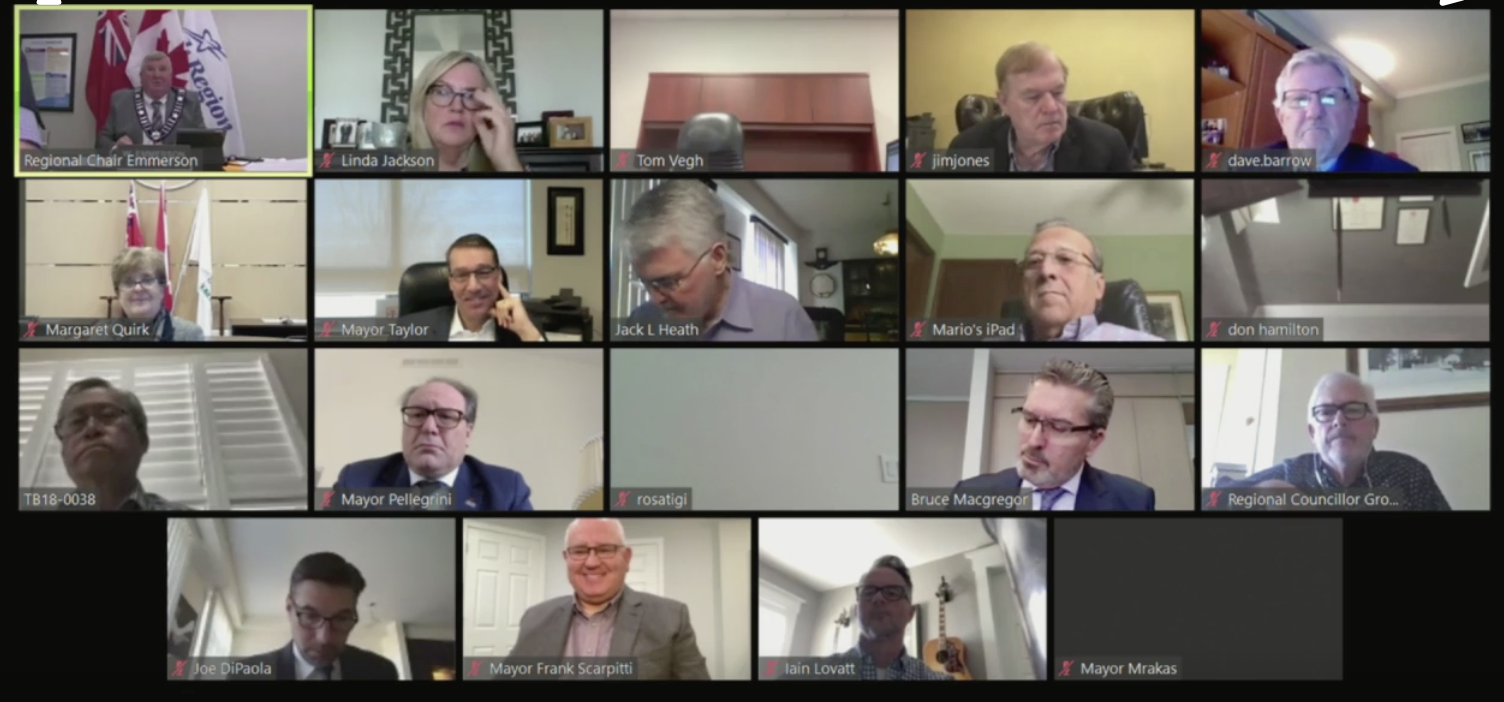 Should we be told everything there is to know about outbreaks of COVID-19 in our local municipalities?
Or should some information be held back to avoid alarming us?
Martin Regg Cohn, writing in this morning's Toronto Star, comes down squarely on the side of maximum openness and transparency:
"Until journalists revealed the rapid spread of COVID-19 in Ontario nursing homes, there had been no public disclosure of the local outbreaks. Our politicians and officials default to withholding information, keen to avoid panic or inclined to put the best face forward."
He goes on:
"In a pandemic, hoarding data is like hoarding prescription drugs. Until a vaccine can inoculate us from COVID-19, sunshine is the best disinfectant — and the antidote to darkness."
York Region has a webpage devoted to COVID-19 which gives statistics on the number of cases by municipality. There's also a mass of other useful information.
Where are the outbreaks?

During this morning's virtual meeting of York Regional Council, Vaughan Regional Councillor Linda Jackson wanted to know where the COVID-19 cases are in the City of Vaughan – which is home to 48% of all cases in the Region.
The Region's medical officer of health, Dr Karim Kurgi, says he is loathe to release too much information to the public in case it stigmatises groups or has other unintended consequences.
I can see his point although I disagree with it. If the pandemic were raging in Newmarket (which it isn't) would people, for example, give the Costco warehouse a miss and go somewhere else with fewer reported cases? Possibly.
The answer, wherever people choose to shop, is to get everyone to behave as if they are carrying the dreaded virus and act accordingly. At Costco this morning about 20% of shoppers wore face masks and people were mostly diligent about observing the two metre rule.
A virus on steroids
Newmarket councillor Tom Vegh asked Dr Kurgi about the virulence of the virus. Astonishingly, one case of Covid-19 can give rise to another 250 in one month in the absence of any intervention. This is a virus on steroids.
Despite this, Dr Kurgi seems quietly confident we could see a peak and then a plateau in Covid cases in York Region in a week or ten days. This seems wildly optimistic.
He concedes that we in York Region "are not an island unto ourselves" but points to the statistics which he believes tell their own story.
The Mayor of Vaughan, Maurizio Bevilacqua, wonders aloud why Dr Kurgi's optimism is not reflected in other experts' opinions.
That's precisely the question I would have asked.
Everywhere I look I see doomsday predictions of this contagion lasting many, many months.
Stratford goes dark
We go to Stratford twice a year – in May and in September. The Festival has cancelled all productions in April and May and it must be doubtful if the programme can go-ahead in September. Actors learn their lines and must rehearse. If they don't they will forget their lines – especially if they are doing two or more plays at the same time. I know I would.
I was looking forward to the Edinburgh Festival in August but this too has been cancelled along with the International Book Festival and Fringe.
Even in the United States (where Trump initially told Americans coronavirus was a Democrat hoax) live events, movie releases and productions have been dramatically affected by the virus.
I fear we will not be out of the woods any time soon.
This email address is being protected from spambots. You need JavaScript enabled to view it.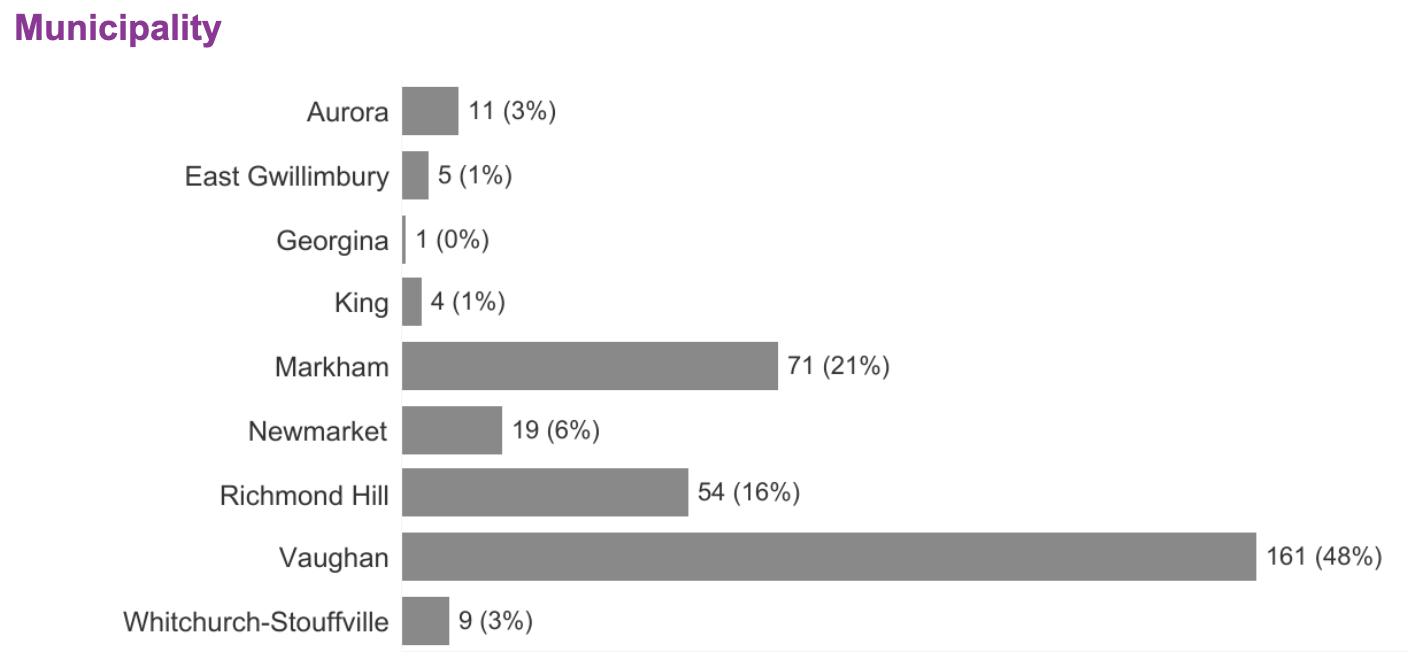 Update on 3 April 2020: COVID-19 could kill 3,000 to 15,000 people in Ontario, provincial modelling shows. And it could be around for 18 months to two years. The table below updates figures for York Region reported today, 3 April 2020.

Details

Written by

Gordon Prentice
York Regional Council will be going virtual at its next meeting on Thursday (2 April 2020) when members will amend the Procedural By-law "to permit electronic participation in meetings during a declared emergency".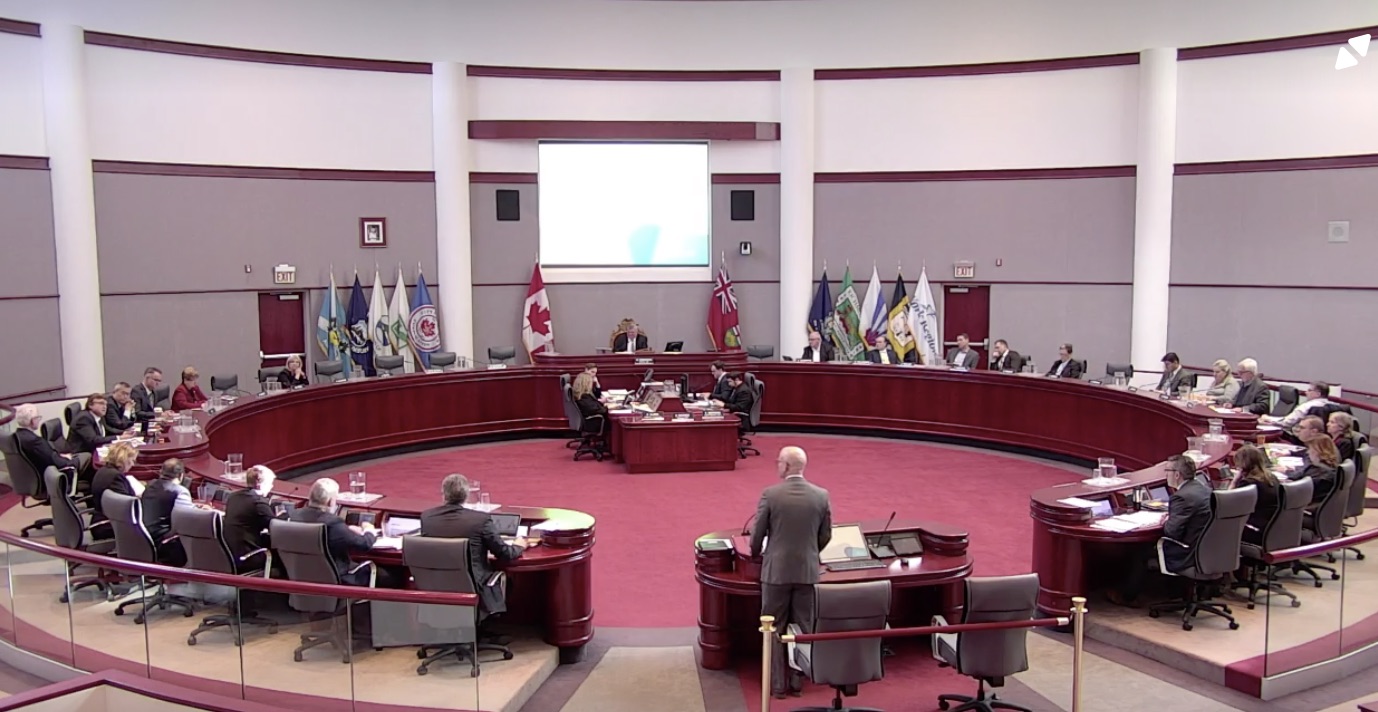 The Council will be getting an update on York Region's response to the Covid-19 pandemic from the Chief Administrative Officer, Bruce Macgregor, followed by a question and answer session with the Region's Medical Officer of Health, Dr Karim Kurgi.
That's the highlight. Everyone wants to know how the Region is coping with the rising number of Covid-19 cases in our midst.
Remuneration and Expenses
Also on the agenda is the annual Statement of Remuneration and Expenses which must by law be published by the end of March. I'm surprised. I thought the State of Emergency would have delayed this but I suppose life must go on.
The Statement is presented to members of the Council for information so the chance of it being debated is vanishingly slight to non-existent.
But is there anything worth commenting on?
Cushy Chair
I see that the Regional Chair, Wayne Emmerson, gets $241,797 in remuneration plus $45,686 in benefits plus $20,433 in expenses plus $10,000 for serving on the Lake Simcoe Region Conservation Authority plus $1,100 in expenses for his presence there.
This contrasts with his Sunshine List remuneration for the same year (2019) which is $225,789 plus $17,909 in taxable benefits.
The differences continue to mystify.
Perhaps the Council's Chief administrative Officer, Bruce Macgregor, ($320,305 in remuneration plus $13,820 in taxable benefits) could explain the huge difference in Wayne Emmerson's remuneration (a) as reported to the Regional Council and (b) as set out in the Sunshine List.
I also mention in passing that the list of 2019 payments includes the one for $67,068 to Tony Van Bynen, then the retiring Mayor of Newmarket and now the area's Liberal MP. This was the severance payment he forgot to mention to Newmarket Today when they were interviewing him about his pay-off from the Town of Newmarket.
This email address is being protected from spambots. You need JavaScript enabled to view it.
You can watch the Council live streaming here.
Update on 1 April 2020: The Information Report from the Town of Newmarket on Remuneration and Expenses for 2019 is here.

Details

Written by

Gordon Prentice
"If we do things together well, almost perfectly, we could be in the range of 100,000 to 200,000 fatalities."

So says the White House coronavirus co-ordinator, Dr Deborah Birx, who tells NBC's Today show this morning that the "best case" applies when 100% of Americans follow the rules. Fat chance. (Click here to see the United States win the Covid race.)
This revelation comes on top of a jaw dropping statement on Saturday from the National Medical Director of NHS England, Professor Stephen Powis, that
"If we can keep deaths below 20,000 we will have done very well in this epidemic."
Good grief!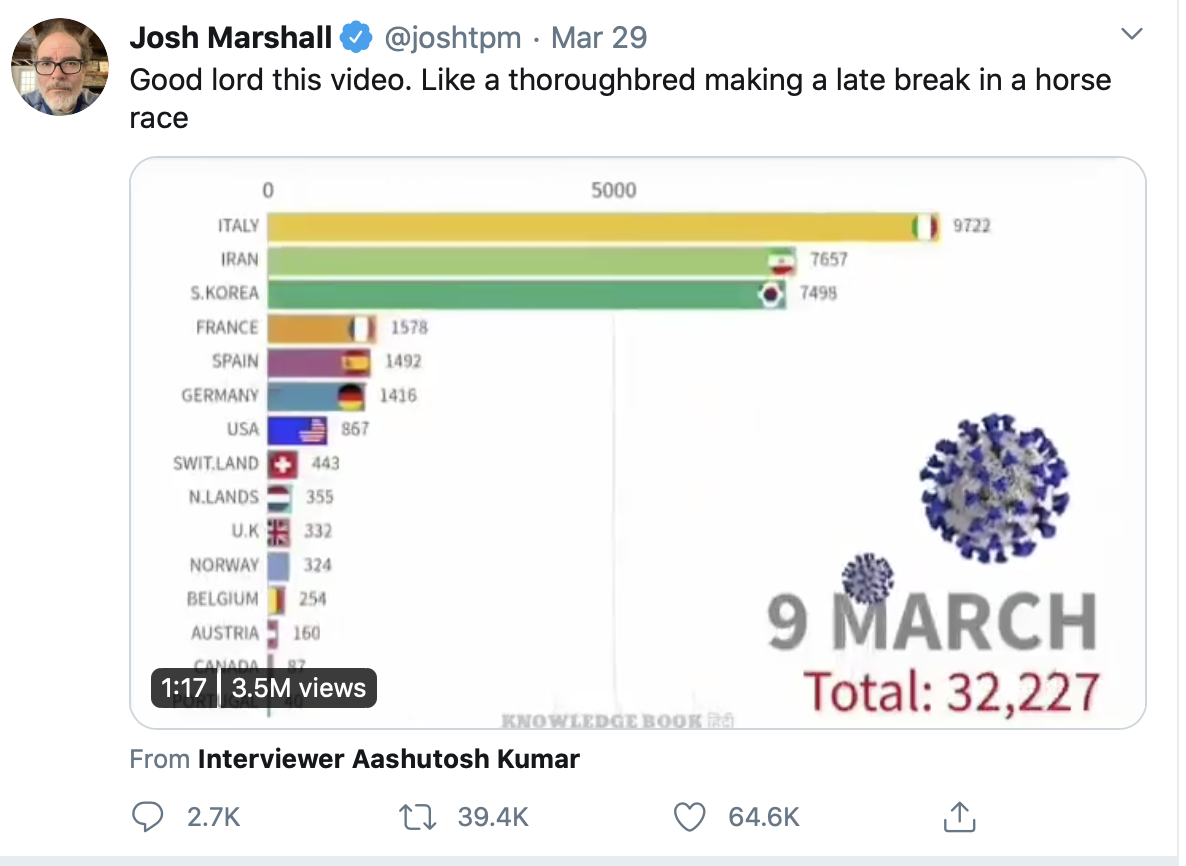 How many deaths?
I can't find an equivalent estimate of likely deaths in Canada – which, I suppose, is probably just as well. The stories that make it on to our front pages are disconcerting enough on their own.
In times like this we look for reassurance that the people in charge know what they are talking about.
The Prime Minister, Justin Trudeau, appears measured, guided always by medical and scientific advice. Unlike the fool south of the border, Donald Trump, who said on 22 January 2020:
"We have it totally under control."
On 10 February 2020 he follows up with this rib tickler:
"We're in great shape in our country. We have 11 (COVID cases) and the 11 are getting better."
"Grown tremendously"
York Region's medical officer of health, Dr Karim Kurgi, tells us only last Friday 27 March (which seems like an eternity)
"In the last few days, the number of cases in York Region has grown tremendously. This is no surprise, we expected this…"
He says we will get over this soon.
Sounds like wishful thinking to me.
In the UK people are preparing for the worst with the deputy chief medical adviser warning coronavirus restrictions could last six months.
Stay at home - or else
And UK Prime Minister, Boris Johnson, himself infected with the dreaded virus, is warning people they must stay at home or risk being fined.
The Police, being the Police, are taking Johnson literally, sending drones out over the deserted Derbyshire Dales to catch people exercising their dogs in the middle of the countryside.
The South Wales Police have warned Stephen Kinnock MP, son of former Labour Party Leader Neil (78), not to visit on his Dad's birthday – even if he stays two metres away.
Over-the-top? I think so. Over-zealous? Perhaps.
But, then again, we in Canada are not looking at a best case scenario of 20,000 deaths.
At least I don't think so.
This email address is being protected from spambots. You need JavaScript enabled to view it.
Update: Ontario enhancing reporting on COVID-19