Details

Written by

Gordon Prentice
During last October's Federal Election campaign Tony Van Bynen, now MP for Newmarket-Aurora, made it explicitly clear he was in favour of a ban on handguns.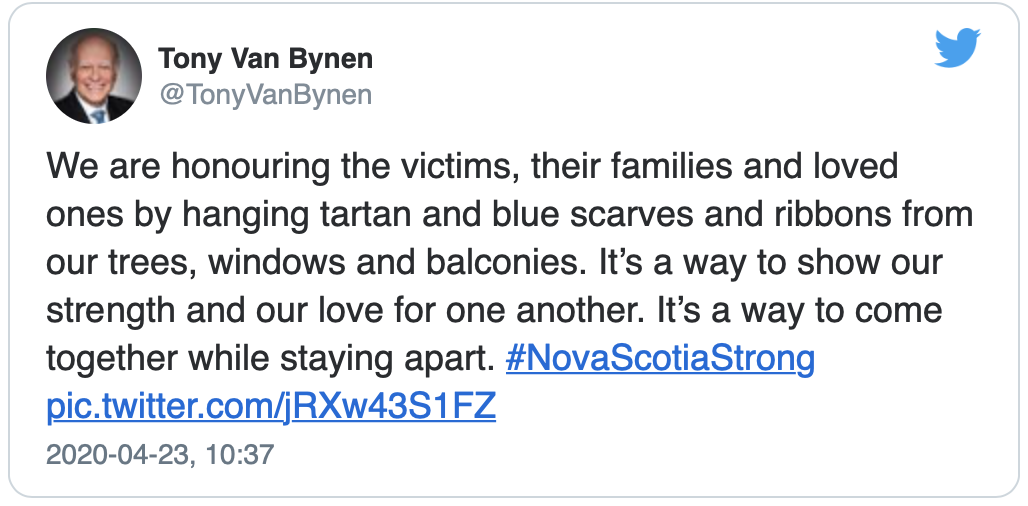 On 20 April 2020, in the wake of the mass murders in Nova Scotia, Prime Minister Justin Trudeau said the Government would strengthen gun control legislation as soon as possible.
Semi-automatic handguns
Reports in the Toronto Star this morning tell us the RCMP have confirmed that the killer was carrying several semi-automatic handguns and two semi-automatic rifles.
When the legislation comes before this minority Parliament Van Bynen's vote will be crucially important – it carries the same weight as any other MP's vote.
But, as a Liberal MP who believes in a nationwide ban on handguns, his voice could be particularly influential and persuasive.
He honoured the victims of the massacre in Nova Scotia on social media. A vote to ban handguns nationwide would be a lasting tribute to their memory.
This email address is being protected from spambots. You need JavaScript enabled to view it.
My email/letter exchange with Tony Van Bynen MP and Bill Blair MP on handguns
By email and Canada Post: 29 April 2020
Good Morning Tony
Thank you for your reply of 26 April 2020 to my email of 26 January 2020. I am grateful you have taken the time to respond.
You tell me you have forwarded my 26 January email to the Minister, Bill Blair, and I have followed this up with my own email to him. It is pasted below for your information.
Mr Blair is, of course, in no position to speak for you on whether you support the Class Action against Smith and Wesson being brought by the victims of the Danforth mass shooting. Can I ask again if you support the class action?
Here is a link to the CBC's reporting:
https://www.cbc.ca/news/canada/toronto/danforth-shooting-class-action-lawsuit-smith-wesson-1.5398684
The story in this morning's Toronto Star confirms that the Police now know that the mass murderer in the Nova Scotia killings was carrying several semi-automatic handguns and two semi-automatic rifles. Here is the link:
https://www.thestar.com/news/canada/2020/04/28/nova-scotia-rcmp-to-provide-update-on-investigation-into-mass-killing.html
As this correspondence with you concerns matters of public policy between a constituent and an MP I am posting our exchanges on my website.
I look forward to hearing from you.
Yours sincerely
Gordon Prentice
___________________________________________________________________
By email and Canada Post: 29 April 2020
Dear Mr Blair
We are all shocked to the core by the terrible tragedy in Nova Scotia – the deadliest mass shooting in Canadian history. We hope the Government will do everything it can to minimise the possibility of such a brutal, cold-blooded slaughter ever happening again.
My MP, Tony Van Bynen, believes as I do that there should be a nationwide ban on handguns. He made his position clear during last year's Federal Election campaign.
I wrote to Mr Van Bynen on 26 January 2020 asking for his views on a Toronto Star editorial that day which described proposals to give municipalities powers to ban handguns on their patch as an "unworkable and ineffective idea" which defied logic.
Mr Van Bynen replied to my letter on 26 April 2020 after the full horror of the massacre in Nova Scotia became known. He wrote:
Thank you for writing to me regarding banning handguns in Canada. The Prime Minister's position with respect to gun control is clear. For ease of reference I am attaching a link to his most recent statements: https://www.thechronicleherald.ca/news/canada/trudeau-promises-swift-action-on-gun-control-in-light-of-nova-scotia-shooting-439870/
The matter is also reflected in Hon Bill Blair - Minister of Public Safety's Mandate Letter and his approach is largely captured in the following article. https://www.theglobeandmail.com/politics/article-ottawa-to-implement-gun-control-strategy-in-multistep-process-bill/ I will submit your email correspondence to Minister Blair.
Tony Van Bynen MP
Newmarket-Aurora
Although Mr Van Bynen did not make it explicitly clear, I am bound to assume that in forwarding my correspondence to you he is inviting you to address the points I raised with him concerning (a) the feasibility and workability of a partial handgun ban and (b) the questions I had asked him to table.
Are you in a position to comment on the point made in the Toronto Star editorial about the impracticability of a partial handgun ban? And would it be possible for you to answer the questions I asked Mr Van Bynen to table?
Can I ask you to acknowledge receipt of this email and indicate if I can expect a substantive reply to the points I raise?
I am very grateful.
Yours sincerely
Gordon Prentice
__________________________________________________________________
From: Gordon Prentice <This email address is being protected from spambots. You need JavaScript enabled to view it.>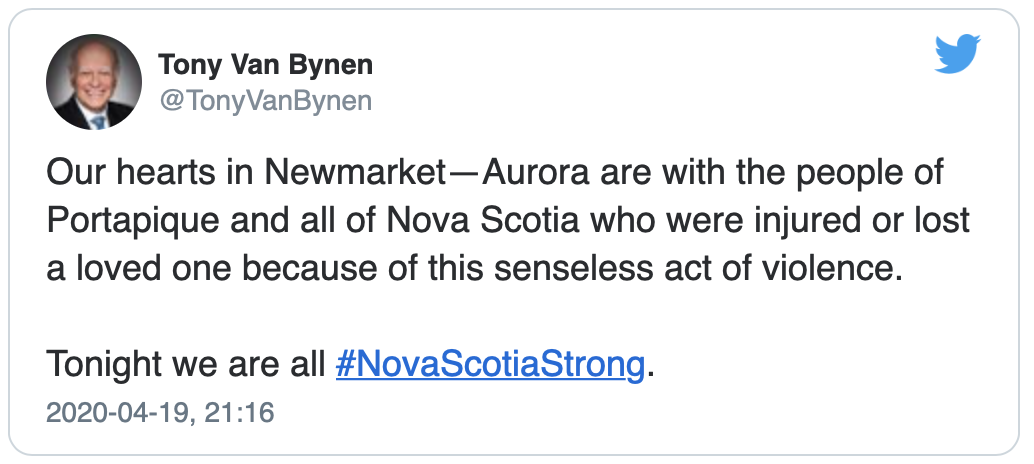 Sent: Monday, April 20, 2020 5:32:45 PM
To: Van Bynen, Tony - M.P. <This email address is being protected from spambots. You need JavaScript enabled to view it.>
Subject: The Massacre in Nova Scotia
By email and by Canada Post
Good afternoon Tony
In the light of the terrible massacre in Nova Scotia and your Tweet #NovaScotiaStrong I am writing to ask you again what steps you are taking to advance a ban on handguns, a policy you favour.
I should also be grateful if you would address the points made in my letter of 26 January 2020.
Gordon Prentice
__________________________________________________________________
By email and by Canada Post
Tony Van Bynen MP
House of Commons
Ottawa K1A 0A6
26 January 2020
Good afternoon Tony
Banning handguns
I am writing to you again because we share a common objective to see handguns banned in Canada.
This morning's Toronto Star editorial calls for a ban on handguns and says the Prime Minister's mandate letter to Bill Blair in December only mentions assault rifles.
"On handguns, it speaks only of working with provinces and territories "to give municipalities the ability to further restrict or ban handguns" — the position the Liberals campaigned on last year.
This is an unworkable and ineffective idea. The idea that individual cities can usefully impose bans on handguns defies logic…"
https://www.thestar.com/opinion/editorials/2020/01/26/banning-assault-rifles-is-fine-but-handguns-are-the-problem.html
What are your thoughts on this?
At the bottom of page 4 of this morning's Star there is a short piece about a fatal shooting last night in Scarborough – Bill Blair's own patch. One man was shot in the chest and died and another was shot in the head and is in hospital with life threatening injuries. A woman was shot in the hand.
This kind of gun violence is becoming normalised with stories which would once have appeared on the front page being found deep inside the paper.
As Parliament returns this coming week after the Christmas break, would you (a) raise this issue of gun violence at the next Liberal caucus and (b) seek a meeting with Bill Blair to ask how he intends to respond to the plague of handgun violence. How will the plan to give individual cities the right to impose bans on handguns work in practice?
I wrote to Bill Blair twice during the Government's consultation on firearms.
I should also be grateful if you would table these written questions:
(1) What estimate the Minister has made of the cost to Municipalities of (a) implementing and maintaining a local ban on handguns or (b) restricting access to handguns?
(2) If the Minister will make it his policy to collect statistics on the number of people who have been left permanently disabled as a result of a handgun assault, specifying in each case the nature of the injury?
(3) How many persons under the age of 18 have been (a) fatally shot and (b) wounded in each of the last 10 years by someone using a handgun?
On 16 December 2019 I wrote asking if you would support the class action lawsuit brought by victims of the Danforth shooting against gun maker Smith and Wesson. The story is set out here in the Globe and Mail:
https://www.theglobeandmail.com/canada/article-toronto-danforth-shooting-victims-lawsuit-gun-maker-smith-wesson/
Can I ask when you are likely to be in a position to respond?
I look forward to hearing from you.
Your sincerely
Gordon Prentice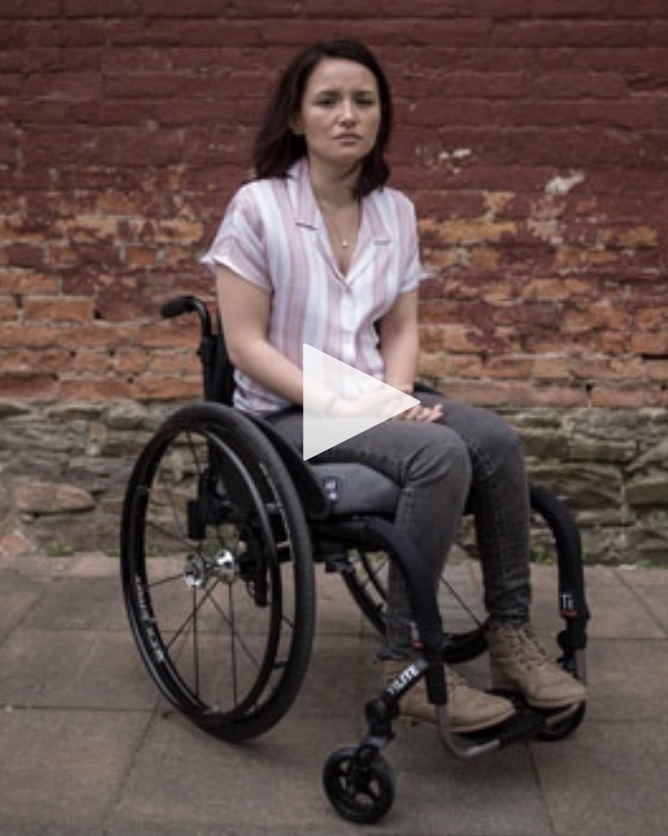 Danielle Kane, shot in the Danforth, left paralysed from the waist down.
Update 29 April 2020: From the Globe and Mail: Canada set to ban assault-style weapons.
Update 1 May 2020: From the Globe and Mail: Trudeau announces ban on assault style guns. And will the rampage in Nova Scotia prove to be a pivotal moment? And from the Toronto Star: Much more must be done.
Update on 3 May 2020: From the Globe and mail: Trudeau's hurried assault weapon ban is a weak half measure.
"Most puzzling of all is the government's stance on handguns. It has no intention of banning them in Canada; at best, as Mr. Trudeau repeated on Friday, Ottawa will give municipalities the power to restrict or ban handguns within their own jurisdictions.
That is an odd choice, and an empty gesture. If a ban on military-style semi-automatics is an effective way to reduce the number of weapons in circulation and available for mass shootings, then surely a similar ban on handguns – which also have no legitimate civilian purpose, and which kill and wound more Canadians every year than any other firearm – would have a similar effect. Friday's announcement accomplished two things. It banned a style of weapon that has no place outside of the military, but it also reminded people who care about gun control that the Liberals have been inconsistent and at times illogical in their approach to the issue."
Details

Written by

Gordon Prentice
Yesterday Doug Ford announced that 350,000 front-line workers battling against Covid-19 will be getting a $4 per hour increase in their wages for four months. The Premier described this as "pandemic pay" for "pandemic heroes".
"This increase will provide four dollars per hour worked on top of existing hourly wages, regardless of the qualified employee's hourly wage. In addition, employees working over 100 hours per month would receive lump sum payments of $250 per month for each of the next four months. This means that eligible employees working an average of 40 hours per week would receive $3,560 in additional compensation.
Those eligible to receive the payment will be staff working in long-term care homes, retirement homes, emergency shelters, supportive housing, social services congregate care settings, corrections institutions and youth justice facilities, as well as those providing home and community care and some staff in hospitals."
Those entitled to the wage boost include Personal Care Workers, nurses and care assistants.
Good News
This is good news – especially for those who earn the minimum wage. Last year's budget kept the minimum wage at $14 an hour with Ford claiming a tax break would give low paid workers a better deal.
Ford's Deputy, Christine Elliott, has never been in favour of the minimum wage.
She says there has to be a balance between the minimum wage and businesses being able to absorb the cost.
Wage Restraint for the low paid
There always seems to be a good reason why low wages can't be raised. But the coronavirus has changed all that – at least for the next four months.
It was all very different in November 2010, ten years ago, when the then Opposition Health and Long-Term Care Critic, Christine Elliott, excoriated the "McGuinty Liberals" for not freezing wages in long-term care homes. Then, as now, the Provincial Government was trying to rein in wage increases in the public sector.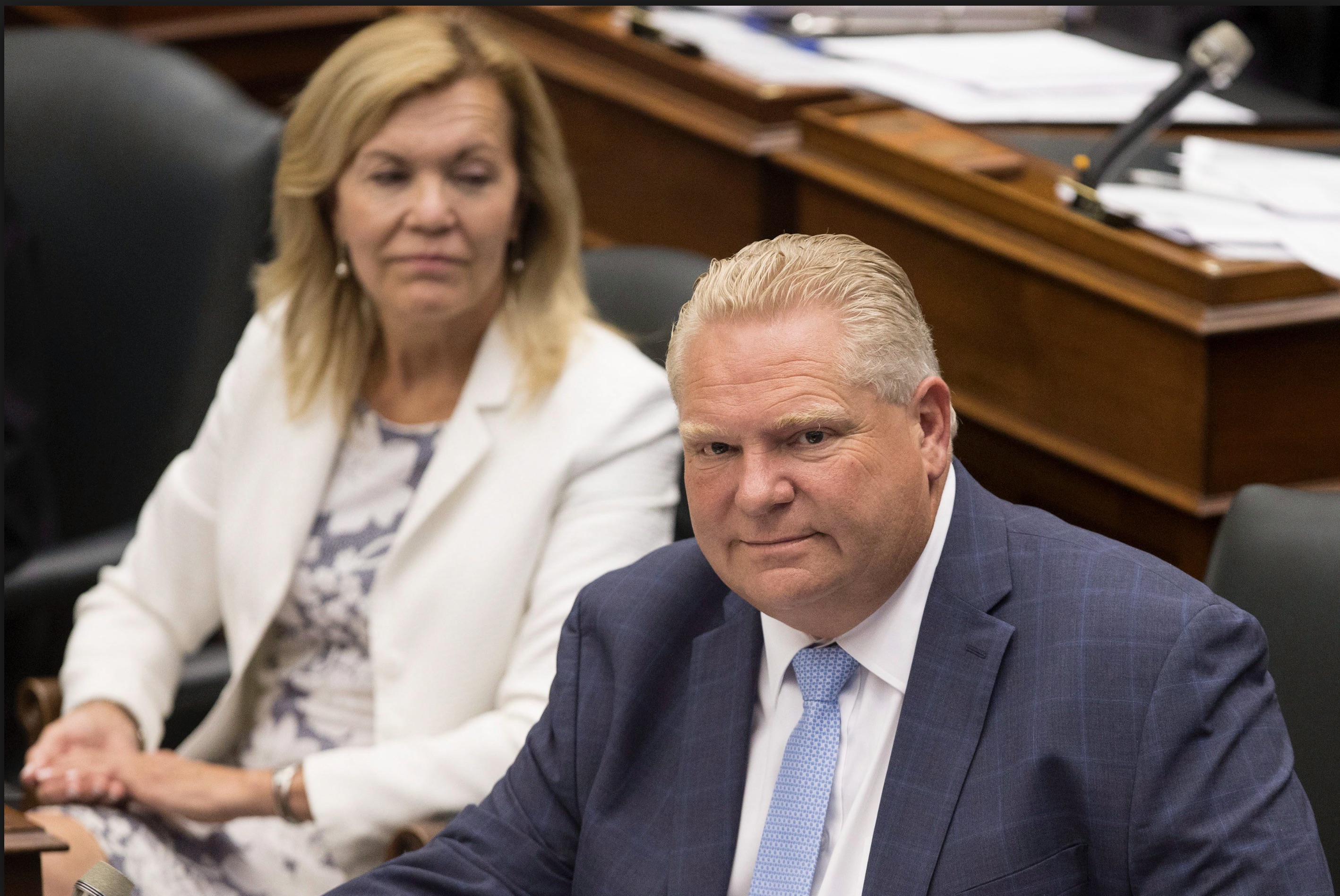 In September 2010, an arbitrator had awarded a one year, 2 per cent increase to most workers in Extendicare, Chartwell and other private for-profit care homes.
The care homes had "demanded" that a wage freeze apply to 17,000 nurses and other employees and Elliott took up the cudgel on their behalf. (Click "Read More" below.)
She warned MPPs:
"Homes will have no choice but to lay off 1,300 nurses and seniors' care providers if the Premier continues backtracking from his wage restraint plan."
Groundhog Day

In April 2019, not long after its election, the Ford Government was calling for a
"voluntary agreement to wage outcomes lower than the current trend."
By November 2019, the Government had legislated
"to cap public sector wage increases at an average of one per cent annually for the next three years."
Where does this leave front-line workers after the pandemic subsides?
Are Ford's "pandemic heroes" going to fall back to the end of the line again?
From hero to zero in four months.
Or will we see a new settlement with terms and conditions that reflect their status as key workers on whom our most vulnerable depend?
This email address is being protected from spambots. You need JavaScript enabled to view it.
Details

Written by

Gordon Prentice
At the moment we all believe Personal Care Workers are worth their weight in gold.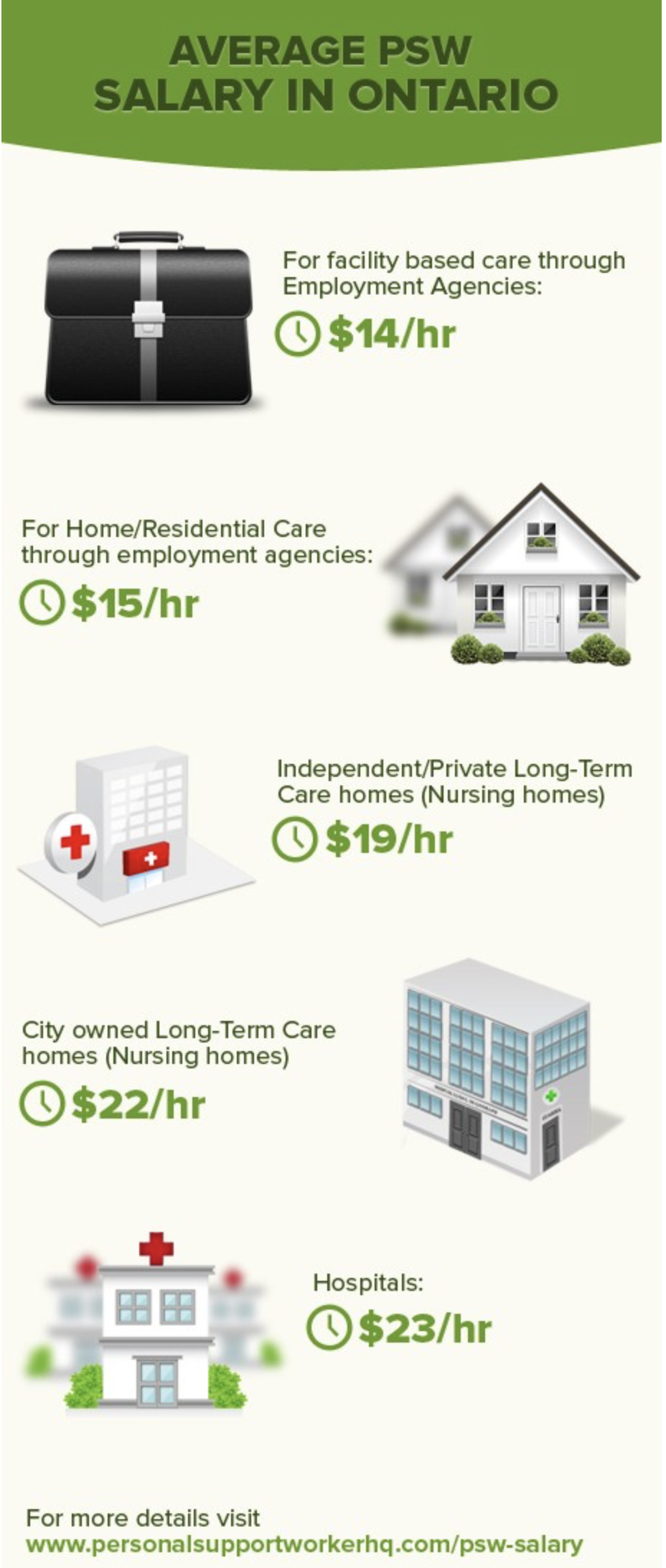 But what happens when this deadly pandemic passes?
Will it be back to business as usual or are we going to give Personal Support Workers (and others on the front-line) the support and the salaries they deserve for the critically important work they do?
A ten-minute walk from where I live takes me to the Mackenzie Place Long-term Care Home on George Street where on Monday (20 April) an 87 year old woman became the fourth resident to die of Covid 19. Newmarket Today tells me 49 residents and 17 health-care workers have tested positive.
Crisis in long term care
This crisis in long term care has been a long time in the making. And the wall-to-wall coverage in recent days has brutally exposed the sector's shortcomings and failures that have tragically cost so many lives.
A report last week from the Canadian Centre for Policy Alternatives says Ontario needs to spend at least $58 million more a month on staffing to help save the lives of seniors in long-term care homes. True, the Province is taking new measures to protect residents but is it too little too late?
Personal Support Workers struggle to get by on low wages, often working in multiple care homes to make ends meet. Yet Directors of Care Homes can rake in millions of dollars.
Common-sense revolution
When Mike Harris was Premier of Ontario (1995-2002) and pushing through his "common-sense revolution" he removed the minimum care standard in long-term care facilities. (Photo below.)
He also brought in the Public Sector Salary Disclosure Act in 1996 (the Sunshine List) listing salaries over $100,000. This figure has never been uprated for inflation and every year more people are drawn into the net.
For the last 16 years Harris, now 75, has chaired the Board of Chartwell, Canada's largest for-profit retirement home chain with over 200 retirement communities across four Provinces. 15% of its business is in Long Term Care. Chartwell is one of Canada's largest employers of Personal Service Workers.
I don't know what the going rate is for Personal Service Workers at Chartwell. Their website is Delphic:
"Chartwell offers compensation programs to attract and retain a highly qualified and diverse workforce. These programs are consistent with our mission and business strategies and ensure employees feel valued and appreciated for their efforts."
As Chair of Chartwell's Board Harris gets an annual retainer of $110,000 and $2,200 per meeting. Harris attended 15 last year.
Deferred Units
Since 2008 Directors have been able to use their annual retainer and meeting fees to acquire "Deferred Units". These are matched on a one-for-one basis by Chartwell, effectively doubling the holding.
The market value of Harris's Deferred Units was $4,293,877 on 31 December 2019 but he has taken a big hit with the market value dropping to $2,674,016 on 30 March 2020. Harris also holds "Trust Units" which "represent an individual ownership interest in Chartwell". The market value of these securities on 31 December 2019 was $2,762,069, dropping to $1,700,958 on 30 March 2020.
All in all, the total value of his securities is now $4,374,973 down from $7,055,946 three months previously. (Click link at bottom of the blog to read more.)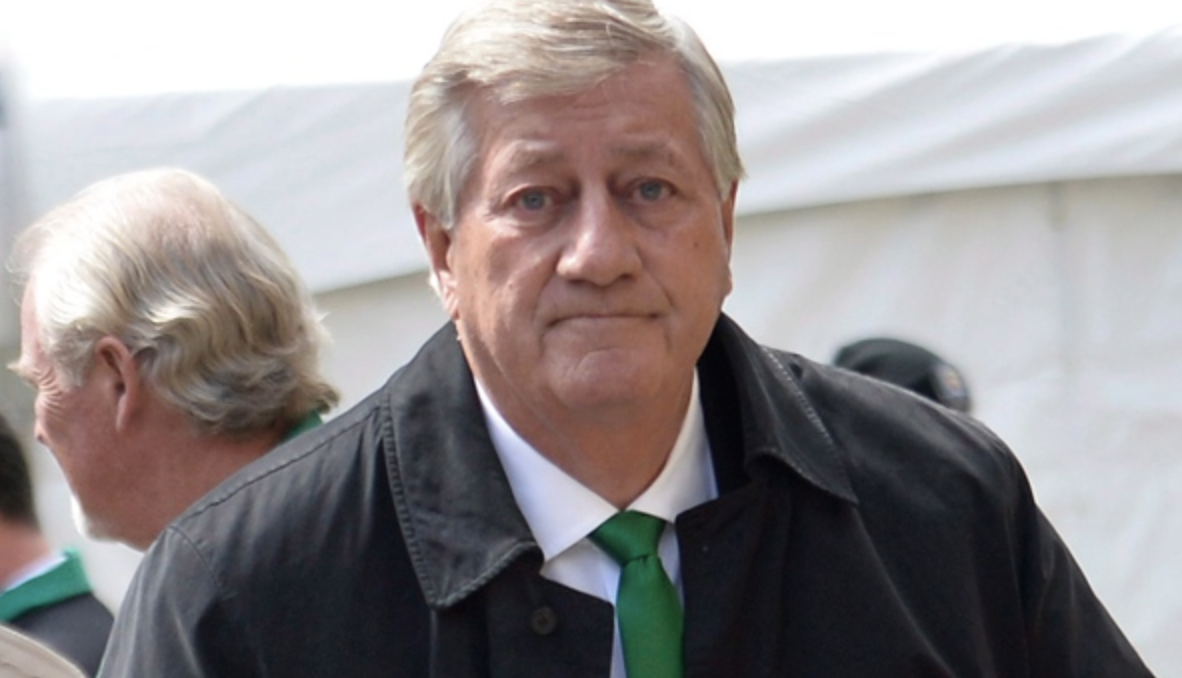 Being Chair of Chartwell is not Mike Harris's day job. He is a senior business adviser at the law firm Fasken Martineau DeMoulin but admits no legal expertise.
Harris is also a member of the Board of Directors of Canaccord Genuity Group Inc and Colliers International Group Inc. He is Chair of Route 1 Inc.
Regulated
Part of Harris's remuneration at Chartwell derives from its involvement in Long Term Care which is, of course, regulated by the Province which controls long term care fees and subsidizes long term care residents. They say it is an important part of their business.
But Chartwell warns its investors:
"There can be no assurance that the current level of such fees and subsidies will be continued or that such fees will increase commensurate with expenses. A reduction of such fees or subsidies could have an impact upon the value of our properties and our net income.
Provincial governments have recently introduced legislation relating to long term care, retirement residences, rent control and employment standards, all of which impacts Chartwell's operations."
We wait to see how the Ford Government's plans to reorganise Health and Social Care will be affected by the coronavirus and the horror stories coming out of long-term care homes. The pandemic has highlighted chronic underfunding in the sector. Will wages and benefits for Personal Support Workers get a much needed lift? What about long term care in the long term?
What lessons has Doug Ford learned?
And how will Mike Harris and the for-profit long term care providers like Chartwell respond?
Its AGM is on 14 May.
This email address is being protected from spambots. You need JavaScript enabled to view it.
Update on 19 May 2020: Province announces independent inquiry into long-term care.
Update on 2 June 2020 from the Toronto Star: Harris embodies nursing homes' checkered history.
Update on 27 June 2020: Martin Reg Cohn on the destructive legacy of Mike Harris
Update on 5 October 2020: The Toronto Star says Ford should make pay hikes for Personal Support Workers permanent.
Details

Written by

Gordon Prentice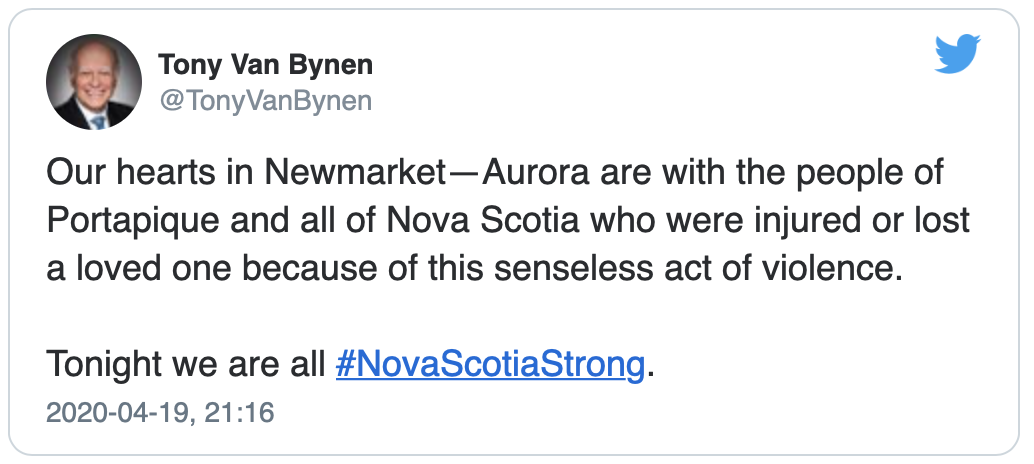 As I tap this out on Monday afternoon I learn that at least 19 people are dead in Nova Scotia, including the deranged gunman.
We don't know why the killer set out on this murderous rampage – the deadliest in Canadian history. Perhaps a suicide note will surface somewhere or maybe there will be clues on a hard drive.
We may never know.
Massacres will continue to happen
We can though predict with absolute certainty that these horrific massacres will continue until we ban the possession of handguns and assault weapons and tighten restrictions on all other firearms.
But what are the chances of this happening when the frontrunner for the Conservative leadership, Peter Mackay, was photographed in 2014 wearing a T shirt sporting the image of a maple leaf and an assault weapon with the words: "No compromise"?
Within a year of the Dunblane massacre in Scotland in 1996 handguns were banned. Such was the public revulsion. Today in the UK anyone found in the unlawful possession of a handgun gets 5 years in prison.
Thoughts and prayers
Thoughts and prayers have their place when the terrible slaughter is still raw and fresh in our minds. But as the memory fades – as it has with the Danforth massacre – we must remind ourselves why we should act quickly and decisively.
I have now written on three occasions to my MP Tony Van Bynen asking him to let me know what action he is taking in Ottawa to bring about a ban on handguns.
He has chosen neither to acknowledge nor to reply.
You can read my latest letter to him by clicking the link below the Bill Blair flyer.
I shall write again to ask what steps he will take to end this scourge of gun violence.
Six months ago during the Federal election campaign Tony Van Bynen told us he wanted to see a ban on handguns.
How long will we have to wait?
This email address is being protected from spambots. You need JavaScript enabled to view it.
Update on 21 April 2020: From the Toronto Star: Ottawa urged to ban "military style" weapons. And from the Globe and Mail: Death Toll Rises to 23.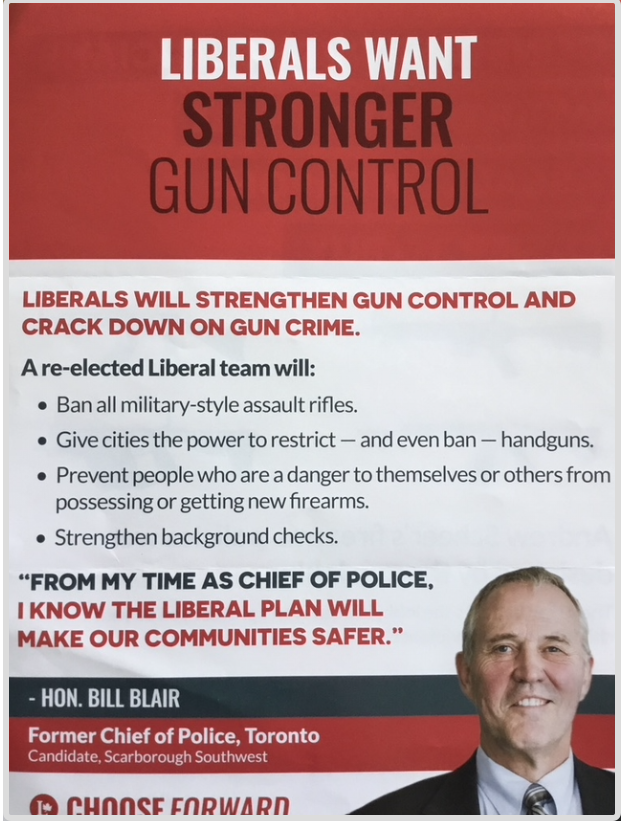 Details

Written by

Gordon Prentice
The convicted fraudster Conrad Black is brazenly defending Donald Trump's decision to order 3M to stop sending its N95 protective masks to Canada.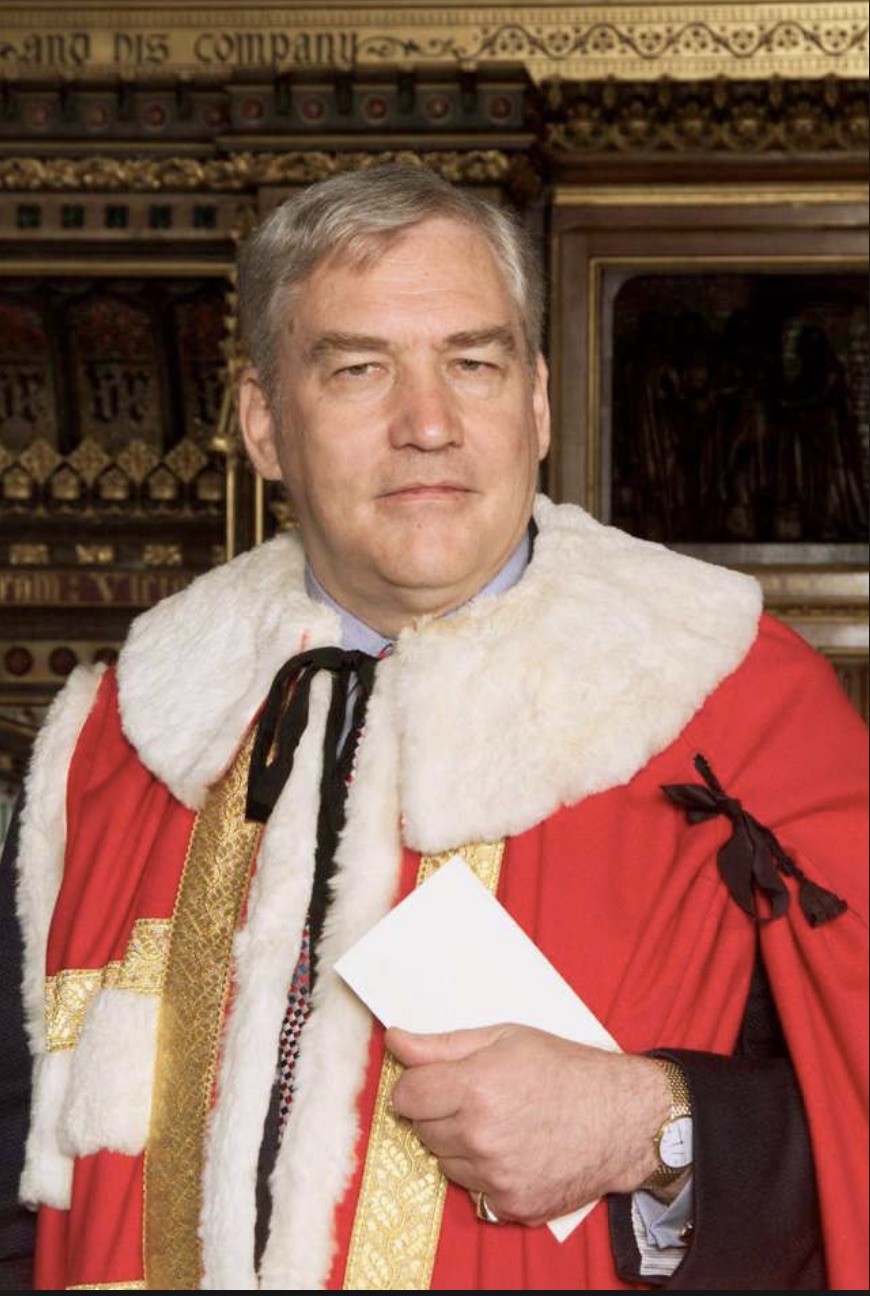 The order has mercifully been rescinded, but the fact that it was ever made in the first place beggars belief. And to rub salt into the wounds, we learn the raw materials for the masks, made in Minnesota, are imported from Canada.
Black tells his National Post readers today:
"the slanderous contempt for Donald Trump is unwarranted."
Shameless toady
Has this toady, Lord Black of Crossharbour, no shame?
Of course it is warranted! The confrontation with 3M was set up by Trump to secure the kind of headlines he craves – portraying him as the decisive man of action, putting America first.
Black tries to rationalise Trump's action by citing the report on the pandemic from Imperial College, London. But Black quotes selectively. He says the report
"predicted that it (the coronavirus) could kill over two million Americans".
Black believes that's why Trump acted in the way he did - to save American lives. The masks were needed in America.
"An American company seemed to be selling to foreign countries articles required to save the lives of Americans. The administration's reaction was unexceptionable and no other national government would have acted differently."
In fact, the Imperial College report makes it clear that the projected 2.2 million fatalities in the US would result only if life continued as before with no mitigating interventions - no case isolations, no home quarantines, no social distancing, no school closures and none of the exhortations to wash your hands constantly and cough into your sleeve. The report itself says such a scenario would be unlikely.
The Clown in Chief
Anyway... Trump, delighted with the media coverage, abruptly reverses position and says other countries can get 3M masks after all - while making it clear he wouldn't be using one.
On 3 April 2020, 3M said banning the export of respirators to Canada and to Latin America would backfire as other countries might retaliate:
"The Administration also requested that 3M cease exporting respirators that we currently manufacture in the United States to the Canadian and Latin American markets. There are, however, significant humanitarian implications of ceasing respirator supplies to healthcare workers in Canada and Latin America, where we are a critical supplier of respirators. In addition, ceasing all export of respirators produced in the United States would likely cause other countries to retaliate and do the same, as some have already done. If that were to occur, the net number of respirators being made available to the United States would actually decrease."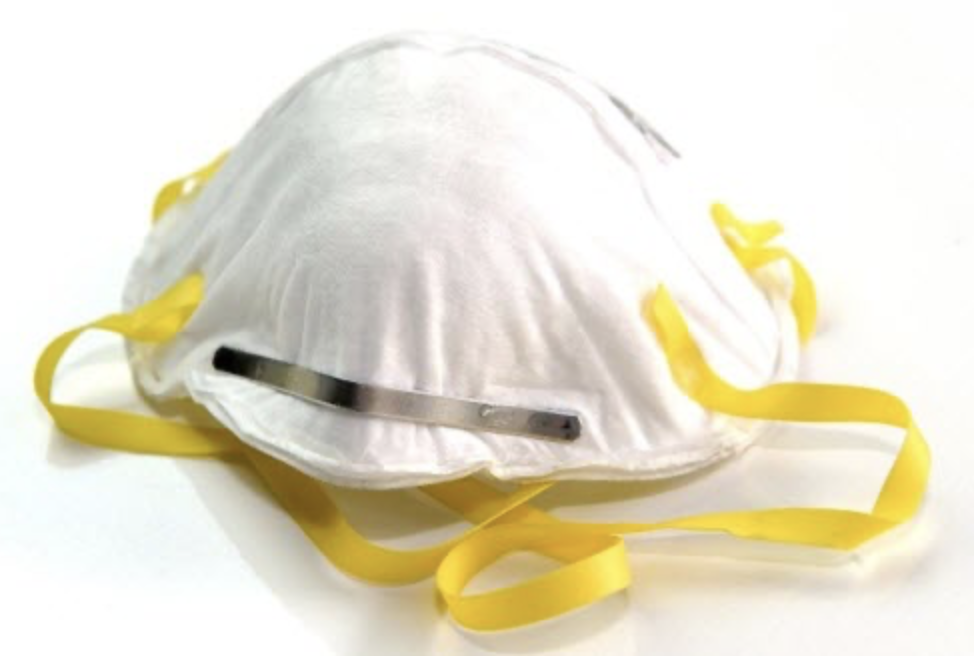 On 6 April 2020 3M and the Trump administration agreed the way forward.
"3M will import 166.5 million respirators over the next three months primarily from its manufacturing facility in China, starting in April. The Administration is committed to working to address and remove export and regulatory restrictions to enable this plan. The plan will also enable 3M to continue sending U.S. produced respirators to Canada and Latin America, where 3M is the primary source of supply."
Black couldn't give a toss about Canada. He is an apologist for the worst President in modern American history.
Insults
Fortunately, Trump's time in the White House will soon be over. New polls show him hemorrhaging support in the key groups he needs if he is to win a second term. (And remember, in 2016 he lost the popular vote to Hillary Clinton by 3 million. It was the flawed electoral college that delivered the Presidency to him.)
And now that Bernie Sanders has conceded defeat in the race for the Democrat nomination, everyone who cannot abide Donald Trump will rally round Joe Biden (or "Sleepy Joe" as Trump would say.)
Trump also patronises "mini Mike" who happens to be the man with the money.
Although Bloomberg found that his millions couldn't buy the Democrat nomination he pledged that he would use his money to back the Democrat nominee. In America's deformed politics - where getting elected at the highest level takes untold millions - this could make the difference.
As I reflect on these things I keep coming back to the big unanswered question.
Why is the fraudster Conrad Black still here?
This email address is being protected from spambots. You need JavaScript enabled to view it.
Here is the latest on covid-19 cases in York Region. Updated at 5pm on 10 April 2020.