Details

Written by

Gordon Prentice
The Liberal candidate for Newmarket-Aurora, former banker Tony Van Bynen, signed the nomination papers of Andrew McCaughtrie, the candidate for the People's Party of Canada.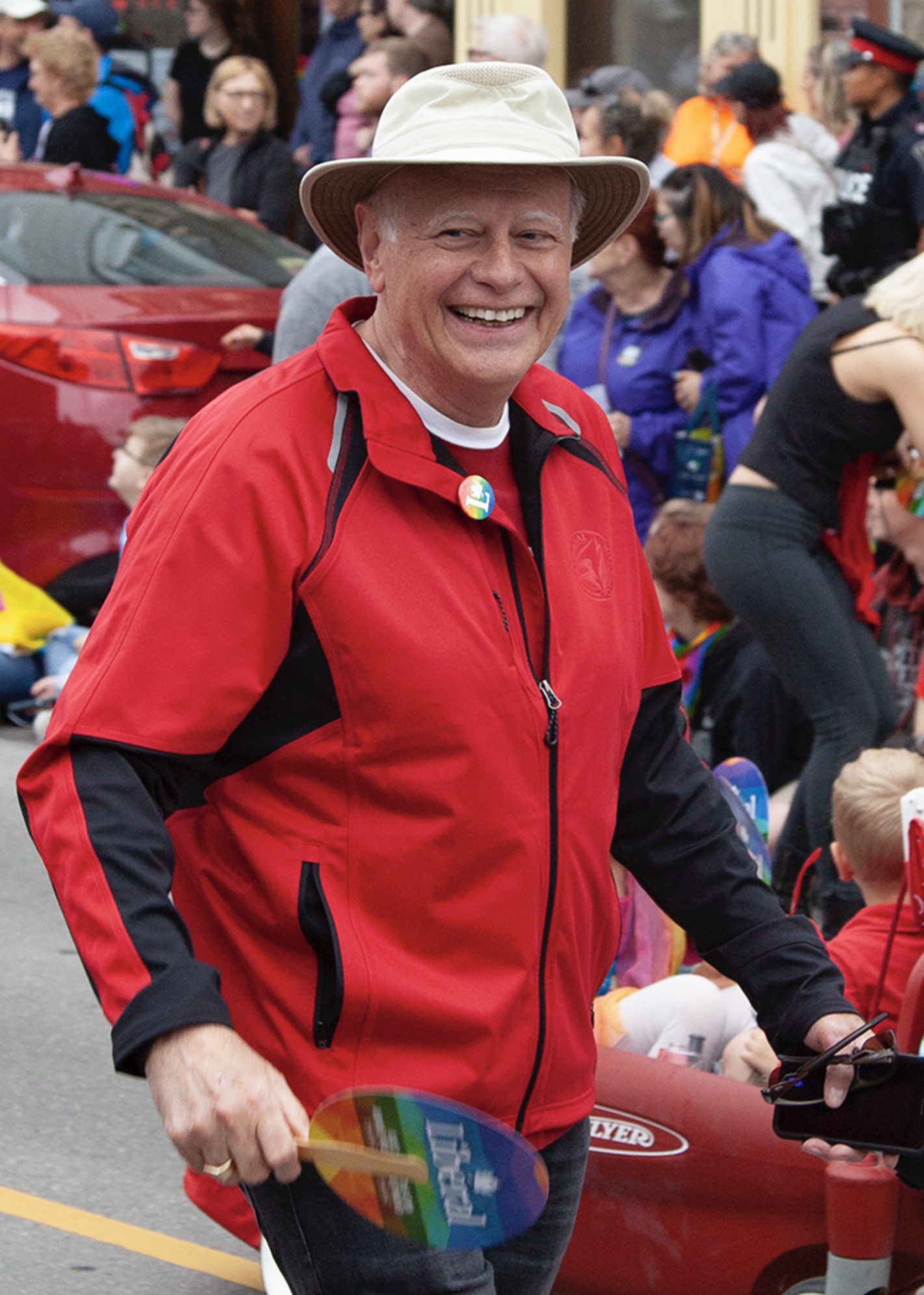 Why did Van Bynen do this?
Did he approach McCaughtrie or did McCaughtrie approach him?
Was he just being neighbourly?
Dirty tricks
After all, Van Bynen struggled to get the 150 names required to submit a valid nomination as the Liberal candidate and he may have felt sorry for McCaughtrie.
But who knows?
Someone should ask him.
The Dark Arts of Politics
On the other hand Van Bynen may have been practising the dark arts of politics. Getting a rival nominated who will bleed votes away from the Conservatives, increasing the chances of a Liberal victory.
The PPC's policies seem to be inimical to those championed by mainstream Liberals. You can check out the platform of the People's Party of Canada here. And the Liberal platform here.
And how will Adam Veilleux, the Liberal candidate in Maxime Bernier's Quebec riding of Beauce, react to this news?
People's Party votes could make the difference
In its latest projection 338canada.com gives the People's Party of Canada just under 2% of the vote in Newmarket-Aurora. A small sliver of support but enough to make a difference in a very tight race.
But this latest revelation gets me thinking.
Has Van Bynen signed nomination papers for Conservative candidates in the past?
Do I really have to check?
This email address is being protected from spambots. You need JavaScript enabled to view it.a
Update at 8:46am on Wednesday 9 October 2019: I now established that it not possible to view or obtain a copy of the nomination papers from a previous election. There is, therefore, no way of knowing if Van Bynen has previously signed the nomination papers of candidates running against the Liberals.
Details

Written by

Gordon Prentice
Tony Van Bynen, the 69 year-old wannabe MP for Newmarket-Aurora who discovered he was a Liberal a few months ago, has a gift for self-promotion.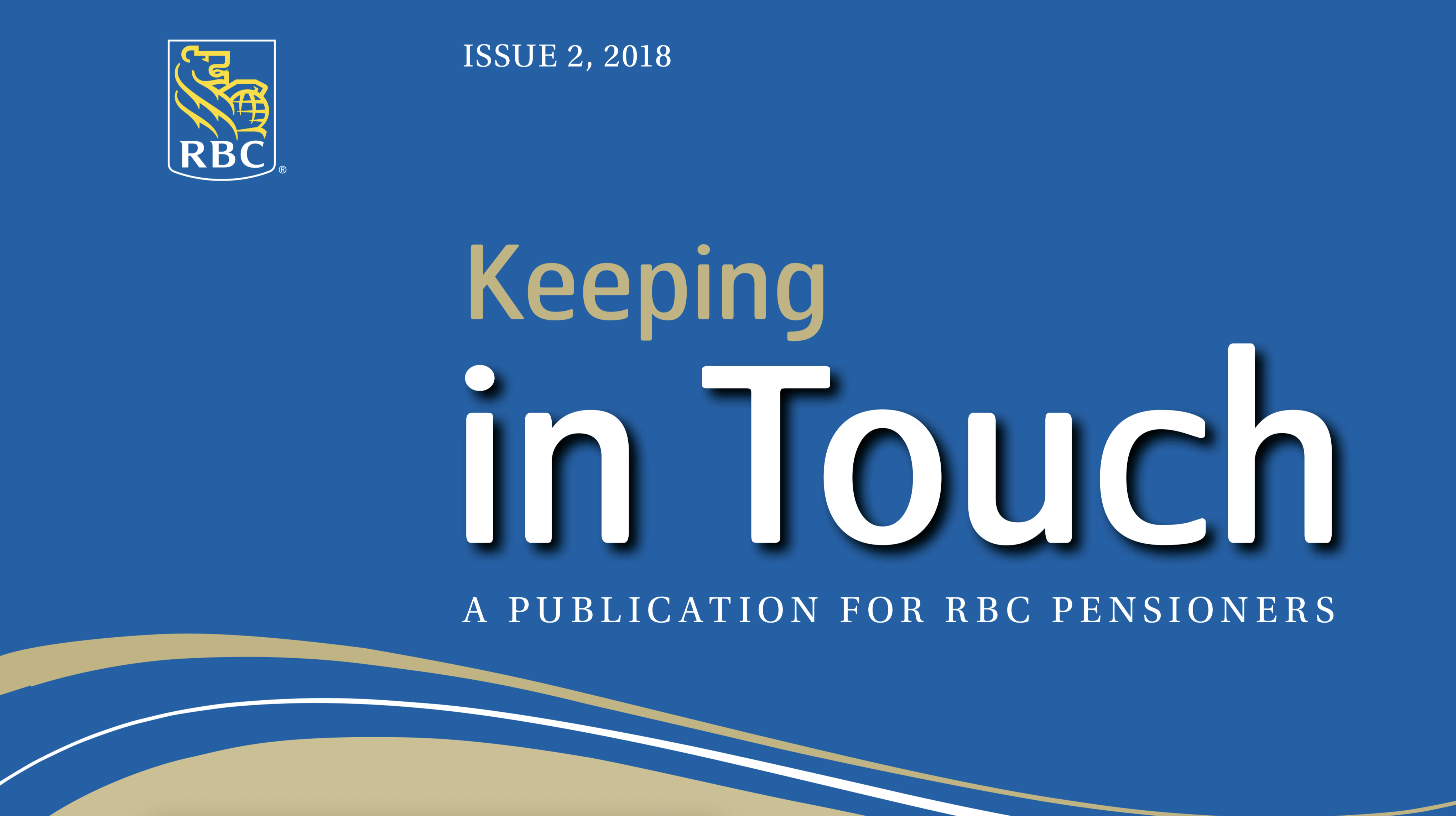 Blowing his own trumpet down through the decades has served him well.
First retirement
The newsletter for RBC pensioners "Keeping in touch" tells me Tony's first retirement was in 1999. The old banker then helped build the Town of Newmarket before retiring for the second time on 30 November 2018, collecting in the process a severance package of $162,739.
He says this kind of golden goodbye is not unusual. Happens all the time. Everyone gets it.
Tony told "Keeping in touch" last year:
"Every organization needs to refresh itself… We've got a strong, mature senior management team so changing leadership is a good decision for Newmarket. And at my age, it's a good thing as well."
But what did Tony mean by "at my age"?
Second retirement
Keeping in touch tells us:
His second retirement will begin on November 30 (2018) at 12:59 p.m., and he's looking forward to cutting back considerably on his 60-hour work week. "I owe my family," he says of his ever-supportive wife, children and grandchildren. "And did I mention golf?"
In August Tony was up at the crack of dawn, volunteering at the Women's Open Golf in Aurora. He tweets breathlessly:
"It just doesn't get any better."
Tony is going to be a very happy boy once the election is behind him and he settles in as our MP.
"Ottawa is a golfer's dream destination, with what many claim is more golf courses per capita within easy driving distance of downtown than any other Canadian city – and most in North America."
Our MP will be in seventh heaven.
This email address is being protected from spambots. You need JavaScript enabled to view it.
Last July the chair of York Regional Council, Wayne Emmerson, famously announced his retirement before changing his mind the following day when he realised he could continue in post without facing the voters in an election.
Details

Written by

Gordon Prentice
The fact that the leader of the Conservative Party of Canada – and possibly our next Prime Minister – is an American citizen has provoked a huge amount of comment.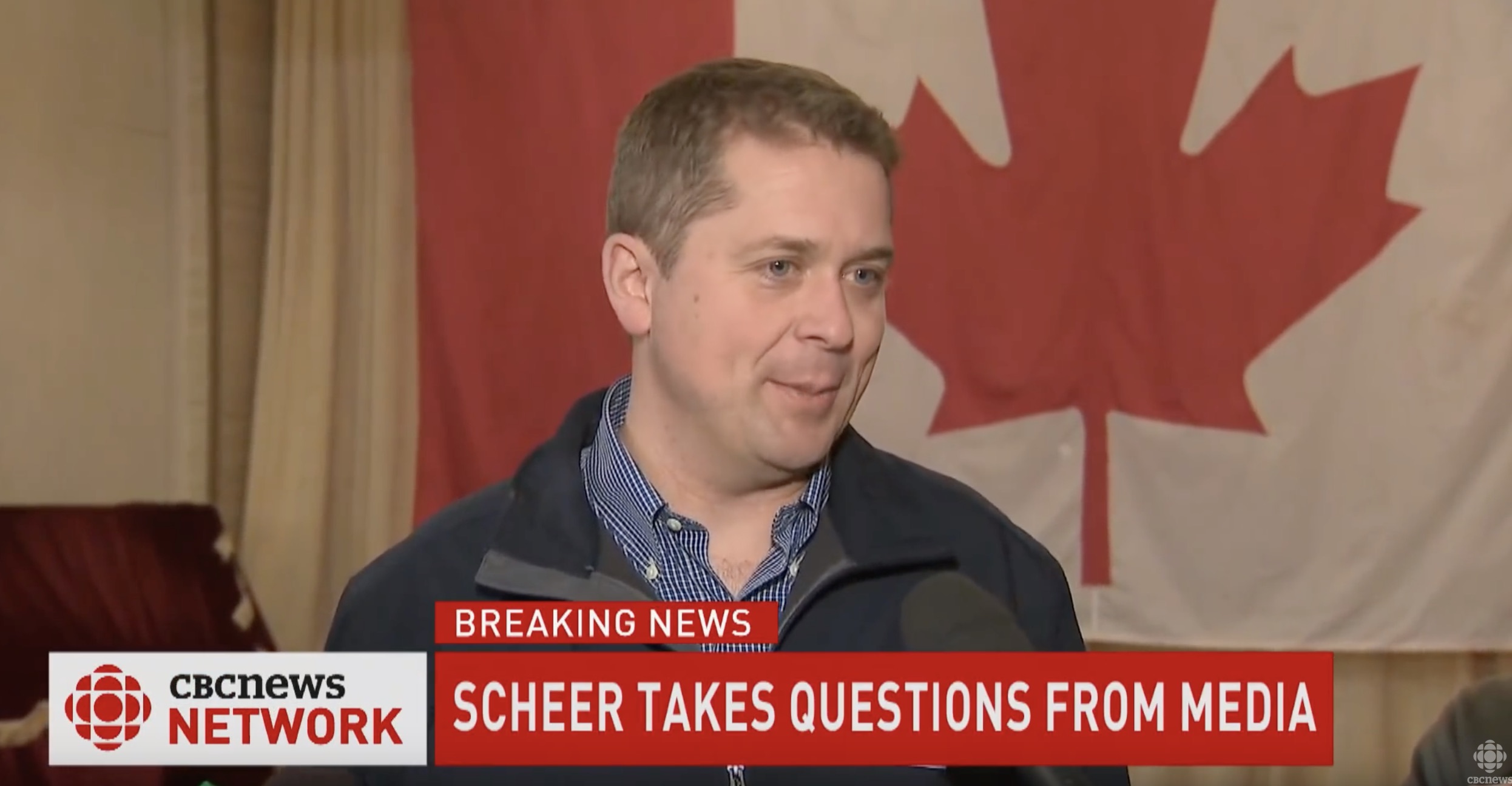 When his dual nationality came to light last week Scheer told reporters it wasn't a secret, it was just that no-one ever asked him.
He told reporters:
"I've never tried to hide that. (His American citizenship.) I've never been asked about it by Canadians. My father has always been open about where he comes from. I haven't been asked about it."
Taking us all for fools
I suppose it is a bit like the old banker Tony Van Bynen – the wannabe Liberal MP for Newmarkert-Aurora – telling us his second severance payment of $67,000 from York Region wasn't secret. It's just that we didn't know about it because no-one ever asked him. And he chose not to volunteer the information until he had to. The mendacious old banker now says
"there has been full disclosure throughout".
Me and Andrew Scheer
Anyway…back to the Conservative leader. I share something in common with Andrew Scheer - dual nationality.
I am a dual citizen of Canada and the UK. When I became a Canadian citizen there was no reason for me to renounce my British citizenship and I didn't want to. I love living here. I am a happy and contented New Canadian. All my taxes are paid in Canada. I fill in one tax return to the Canada Revenue Agency.
But because US citizens are taxed on their world-wide income Andrew Scheer has had to complete an IRS tax return annually, constantly reminding him of his status as a dual national.
Boris Johnson another dual national
The British Prime Minister, Boris Johnson, was born in the United States and lived there until he was five years old. He was outraged by an IRS demand for tax on the sale of his principal home in London. He huffed and he puffed and settled his tax bill before finally renouncing his US citizenship in 2016.
Robert Wood, writing in Forbes magazine, tells us:
"Americans living and working in foreign countries must generally report and pay tax where they live. But they must also continue to file taxes in the U.S., where reporting is based on their worldwide income."
The question that arises is whether Andrew Scheer, at any stage, paid tax to the IRS. If so, did he consider this a sum well worth paying to retain his US nationality?
Scheer's infamous 2005 blog
In a 2005 blog (now widely reported in the media) Andrew Scheer said he had
"a few quick questions for anyone who thinks that Michaelle Jean is a good choice to become our next Governor General".
He wonders aloud if it bothers his readers that she is a dual citizen of France and Canada.
"Would it bother you if instead of French citizenship she held US citizenship?"
The question for my little band of readers is this:
"Is it OK that Andrew Scheer never disclosed his American nationality on the grounds that no-one ever asked him?"
This email address is being protected from spambots. You need JavaScript enabled to view it.
Update on 7 October 2019 from the Toronto Star: What else has U.S. citizen Scheer not told us?
Note 1: The CBC tells us that a "past CBC News investigation found at least 56 parliamentarians from the 2015-19 Parliament, including 44 MPs and 12 senators, were born outside Canada. At least 22 of them have citizenship from other countries. Scheer's U.S. citizenship was not then widely known."
Note 2: Tony Van Bynen told Newmarket Today
"There's plenty of information on what the salaries and payments have been for mayors and councillors all along, and there's been full disclosure throughout."
Van Bynen always brings in other mayors and councillors, just to muddy the waters. He never talks about his own claims and receipts unless he is absolutely forced to.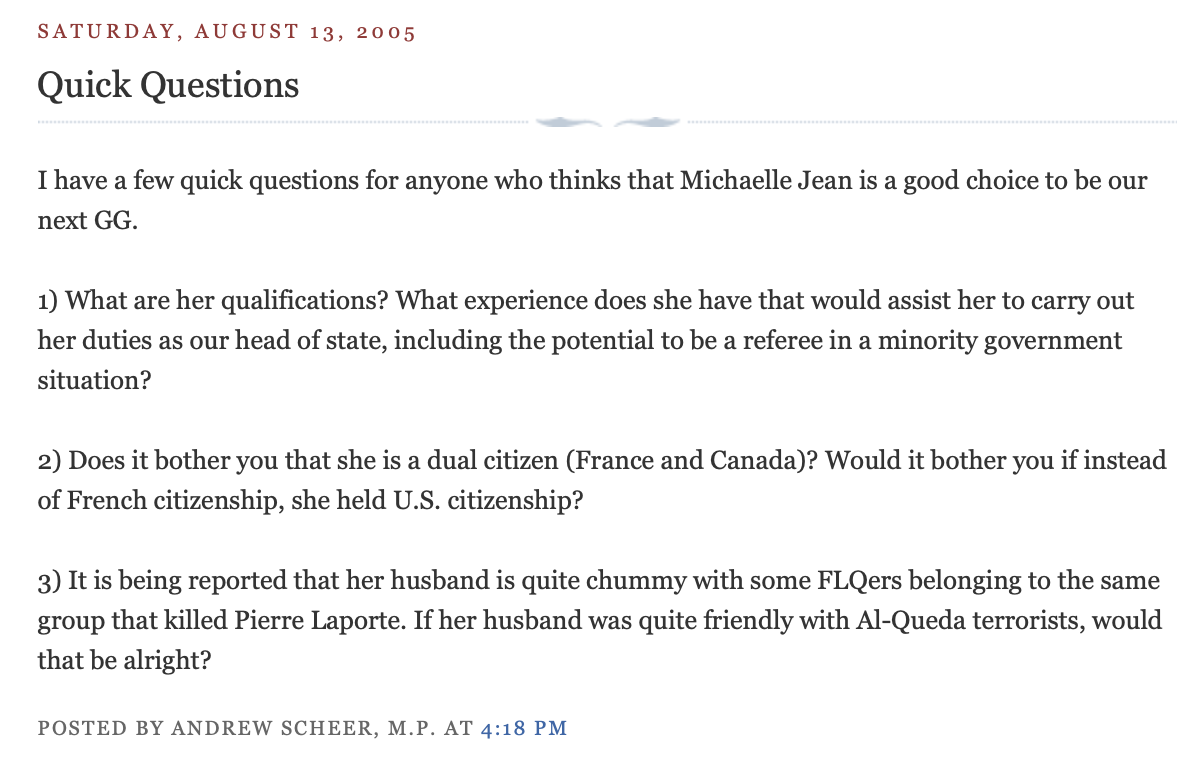 Details

Written by

Gordon Prentice
Former MPP Chris Ballard tells us he was out canvassing yesterday with the Liberal candidate for Aurora-Oak Ridges-Richmond Hill, Leah Taylor Roy, and the Minister for Border Security and Organised Crime Reduction, Bill Blair.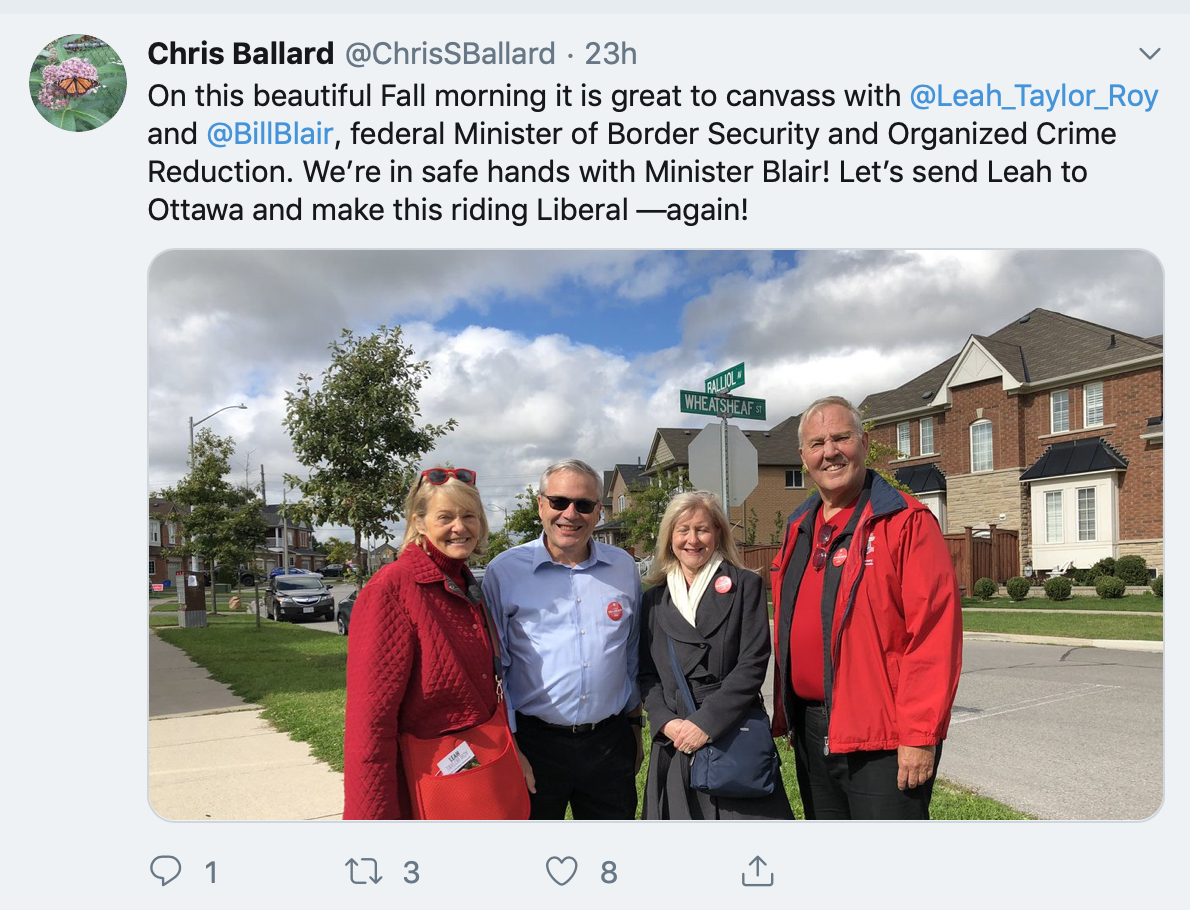 In my mind's eye I picture Leah (who wants a nationwide ban on handguns) and Bill (who is against one) on the doorstep, trying to explain the nuances of Liberal policy to a bemused voter.
The answer, I suppose, is that the Liberal Party (like most political parties) is a franchise operation which allows candidates to go off-message if it helps them get elected and if their position is deemed by the Party leadership to be "acceptable" and middle-of-the-road.
The morning after the night before
The night before the canvass a 26 year-old man was shot dead outside 791 Colter Street at 9pm and a 23 year-old woman is in hospital with non-life threatening injuries. They were gunned down in a hail of bullets in a quiet residential neighbourhood in Newmarket.
The Liberal Platform says the next Liberal Government will be
"working with provinces and territories to give municipalities the ability to further restrict or ban handguns"
This pledge which allows municipalities to restrict or ban handguns within their boundaries is worse than useless.
The vast majority of Canadians are in favour of a complete ban on handguns other than those lawfully held by the police and military.
Phoney
Yet Bill Blair dishonestly relies on a phoney and misleading on-line questionnaire which he commissioned which suggests there is no national consensus in favour of a handgun ban. People could vote multiple times in this on-line questionnaire - and they did.
The CBC told us in April this year:
"Of the 134,917 questionnaires completed online, the vast majority did not support further limits on access to firearms and/or assault-style firearms: 81 per cent of the questionnaire responses said nothing more should be done to limit access to handguns."
Does anyone except Bill Blair believe that drivel?
When Blair was out knocking on doors yesterday (and keeping us all safe) did he ask people if they believed handguns should be banned?
Did he hear four out of five people tell him no action was needed and that things were just fine and dandy?
The Liberal policy on handguns is too timid for words.
What will it take for Justin Trudeau to bite the bullet and bring in a nationwide ban?
This email address is being protected from spambots. You need JavaScript enabled to view it.
Another day another murder.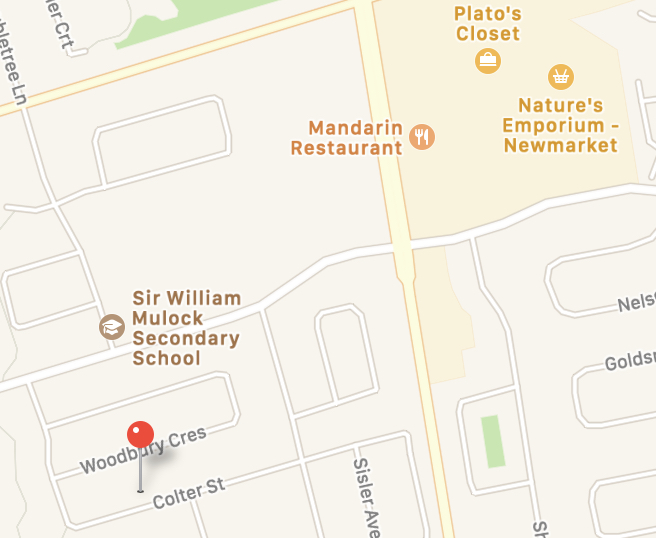 Something to think about. The Constituency Office of Christine Elliott, the Progressive Conservative MPP for Newmarket-Aurora and Doug Ford's deputy, is 900 metres away from the murder scene. Deaths and injuries from people using handguns are becoming normalised in the GTA.
Details

Written by

Gordon Prentice
I read that former Vaughan councillor Michael Di Biase, 71, is to appear before the Superior Court in Newmarket on 30 October 2019 on municipal corruption charges.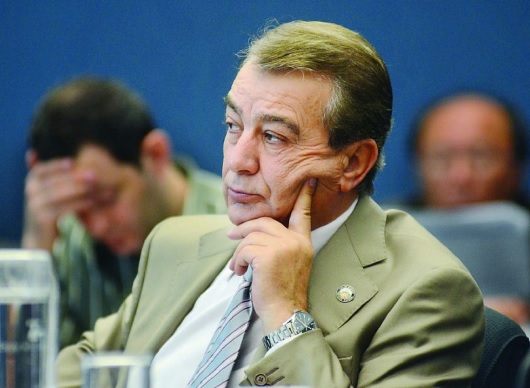 Over the years I have blogged off and on about Di Biase and what he got up to. Besides being a Vaughan councillor he also served on York Regional Council.
We wait to see what unfolds in Court.
Turning a blind eye
But even after Di Biase was censured by his home council in Vaughan in 2015 and docked 90 days pay for improperly interfering in the tendering process, life continued as before at York Region.
Nothing was permitted to disturb the clubby atmosphere or cause unpleasantness.
There was no formal report to the Regional Council on Di Biase's behaviour in Vaughan and the Region continued to pay the regional portion of his salary in the usual way.
Code of Conduct
More astonishing still, the Regional Council decided it didn't need a Code of Conduct for its members – and this was after the Di Biase shenanigans had come to light.
It adopted a Code of Conduct earlier this year but only because the law required one. And members then sent the draft code back for a re-write.
What does this tell us? Institutions, no matter how grand, need Codes of Conduct to guarantee the highest ethical standards in public life.
It is good to know that York Region now has one.
This email address is being protected from spambots. You need JavaScript enabled to view it.
Di Biase faces charges under sections 122 and 123 of the Criminal Code of Canada.
Breach of trust by public officer
122 Every official who, in connection with the duties of his office, commits fraud or a breach of trust is guilty of an indictable offence and liable to imprisonment for a term not exceeding five years, whether or not the fraud or breach of trust would be an offence if it were committed in relation to a private person.
Marginal note: Municipal corruption
123(1) Every one is guilty of an indictable offence and liable to imprisonment for a term not exceeding five years who directly or indirectly gives, offers or agrees to give or offer to a municipal official or to anyone for the benefit of a municipal official — or, being a municipal official, directly or indirectly demands, accepts or offers or agrees to accept from any person for themselves or another person — a loan, reward, advantage or benefit of any kind as consideration for the official

(a) to abstain from voting at a meeting of the municipal council or a committee of the council;
(b) to vote in favour of or against a measure, motion or resolution;
(c) to aid in procuring or preventing the adoption of a measure, motion or resolution; or
(d) to perform or fail to perform an official act.